Shamita Shetty Bursts Into Tears As Afshana Khan Labels Her As A "Flop Star" During A Brawl
In Big Boss 15 Shamita Shetty and Afshana Khan get into a nasty verbal brawl inside the house. This is how things panned out. The show is turning out to be quite dirty too soon. The lastest verbal brawl has happened between Afshana Khan and Shamita Shetty. It seems like the Junglewassis have got space inside the main house. It is still unclear on what is the exact reason behind the fight but Afshana Khan has indeed crossed some limits.
Afshana referred to Shamita Shetty as 'Gandi Aurat', 'Flopstar', and even said that if Shamita Shetty walked on the roads no one would recognize her. On hearing this, Shamita referred her as 'Ghatiya Aurat', pata nhi kaha se aayi hai ( Where has this dirty woman come from?).  It seems the incident affected Shamita a little and she started crying. Other members of the house like Vishal Kotian, Karan Kundra and others have pacified Shamita Shetty.
Afshana loses her mind and starts breaking things and also hits herself. Karan Kundra shouts at Afshana and asks her to keep her mouth shut.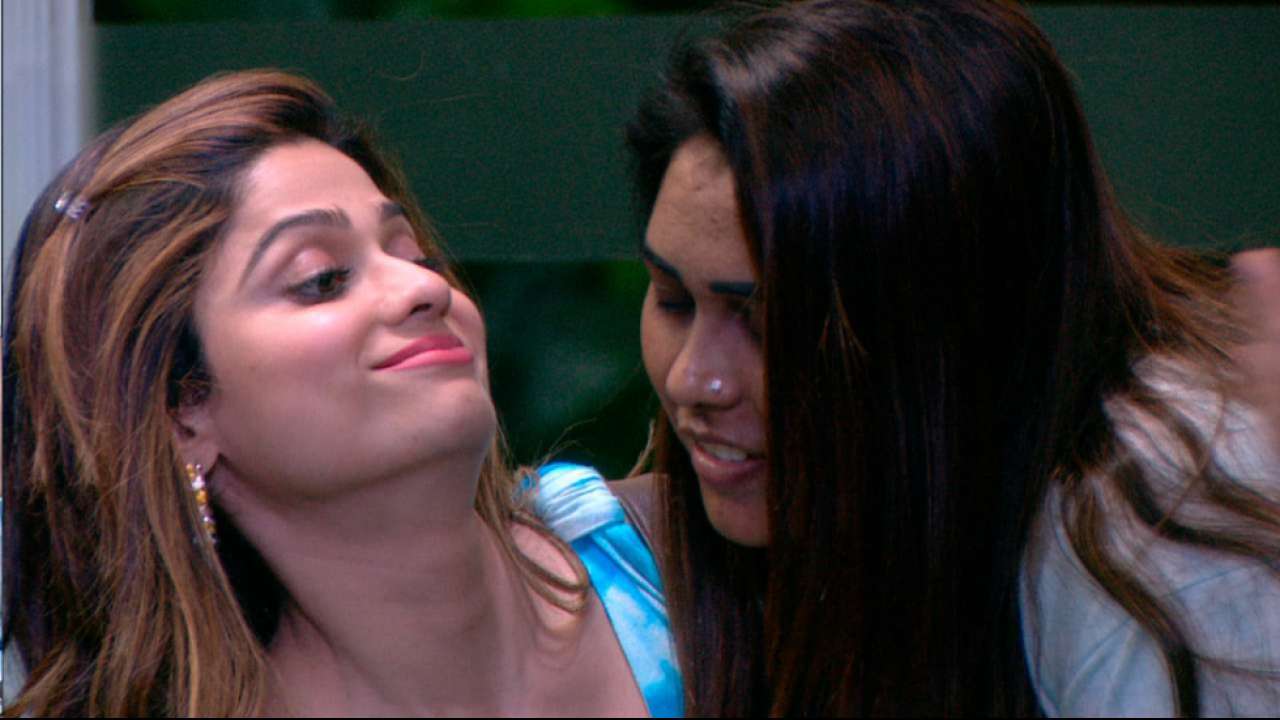 On the other hand, the rest of the contestants looked very pale and tired after the task and were trying to catch on to some sleep and rest. However, Afshana, Akasa and Shamita's fight made everyone wake up.