Last month, Shawn Mendes and Camila Cabello attended Coachella together and made numerous public appearances together.
Shawn Mendes and Camila Cabello reunite on Taylor Swift's Eras Tour, sparking rekindled passionate relationships amid captivating performance.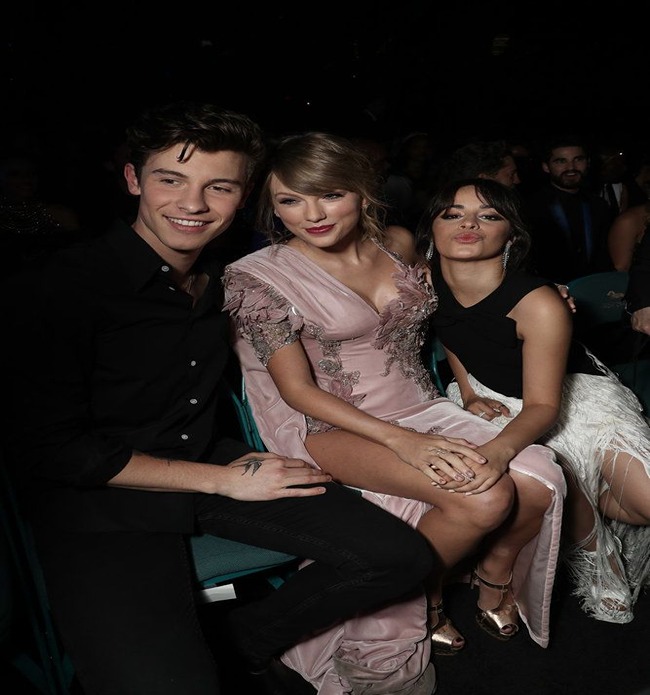 Camila Cabello and Shawn Mendes attend Taylor Swift's Eras Tour.
On May 26, Shawn Mendes and Camila Cabello graced Taylor Swift's spellbinding Eras Tour performance near New York City.
Their heartwarming Coachella reunion in April 2023 appeared to have brought the couple back together after they announced their breakup in November 2021.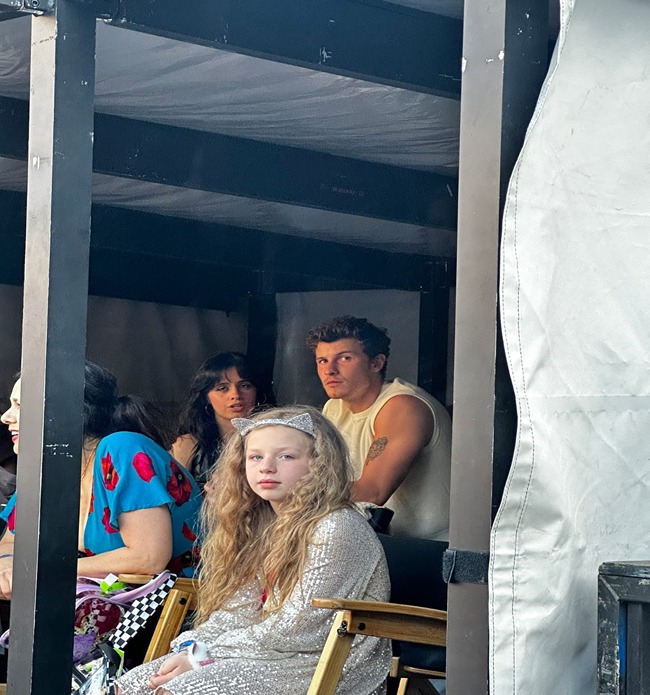 They spent an unforgettable evening together at MetLife Stadium for Taylor Swift's concert.
According to TMZ, the pair were spotted in the VIP section of the crowd, alongside another famous Swift friend, Cara Delevigne.
Both artists have previously worked with the Anti-Hero hitmaker. Stitches surprised the former Fifth Harmony member at her Los Angeles show on the opening night of her last tour.
Mendes was also featured on a remix of the title track from Lover.
Shawn and Camila drew everyone's attention in the midst of the bustling crowd. Camila looked stunning in a plunging back top and a vibrant skirt, while Shawn went for a more relaxed look in a white cutoff shirt and jeans.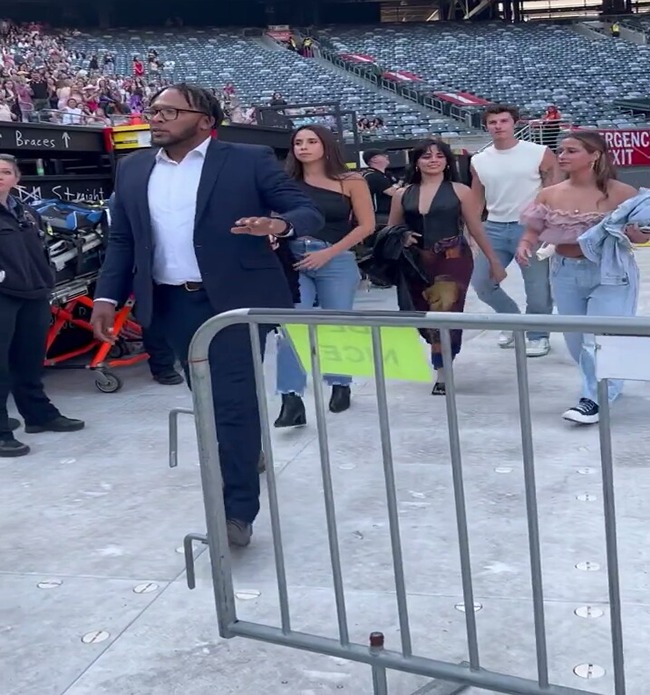 Fans were ecstatic to see the couple taking photos and videos of their joyful presence throughout the concert.
Camilla And Shawn Appeared To Have Found Their Way Back To Each Other.
Recent events, including their affectionate display at the Coachella Music Festival, indicate that their relationship may have taken a romantic turn once more. Nonetheless, neither has addressed the current state of their relationship.
Their appearance on the Eras Tour is just one of many public appearances the singers have had recently.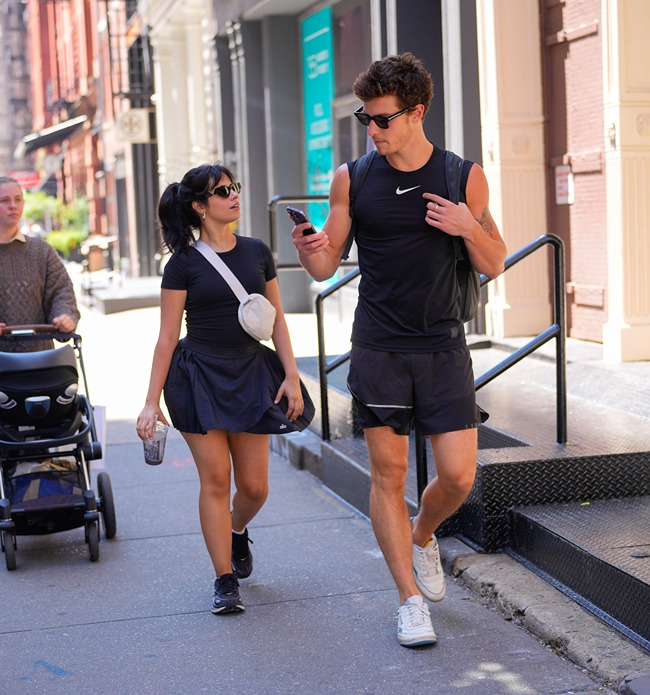 They were recently spotted kissing near a coffee shop in New York, followed by a charming shopping trip in SoHo, where they even coordinated their outfits in matching black ensembles.
Taylor Swift's Eras Tour's magical atmosphere appears to have brought Shawn Mendes and Camila Cabello back together, igniting hope among fans who are eagerly anticipating what lies ahead for this enchanting couple.
This concert is especially meaningful for Shawn and Camila because they have previously shared memorable moments with Taylor.
Camila opened for Taylor on her previous reputation tour, and Shawn stunned the audience with a captivating performance at one of Taylor's Los Angeles shows.
Shawn's musical journey also intersected with Taylor's when he collaborated on a remix of her hit song Lover.
In terms of Shawn and Camila's love story, they initially stated their intention to remain "best friends" after their breakup.
While neither has confirmed their relationship status since announcing their split after two years of dating, the couple recently made headlines in April after sharing a kiss at the 2023 Coachella Music Festival in California.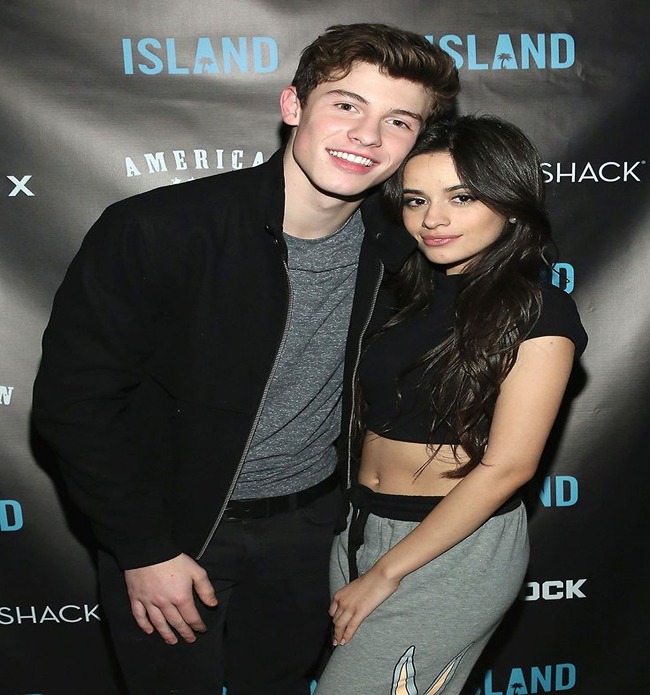 After being seen packing on PDA at the music festival, the ex-couples sparked reconciliation rumours.
Mendes and Cabello were seen chatting with friends and sharing drinks in videos from the event. Furthermore, they were seen locking lips in one clip.