Shraddha Kapoor Shares Her Throwback Pictures With Lata Mangeshkar; Had A Special Relationship With The Singer!
Swarkokila Lata Mangeshkar passed away at the age of 92 due to prolonged illness. The news of his death broke every one. Today everyone is deeply saddened by the loss of the singer. After the death of Lata didi, her fans, celebs, and family members are not only paying tribute to her on social media but are also sharing pictures of their special moments spent with her. At the same time, now two days after the death of Lata Mangeshkar, her granddaughter i.e. actress Shraddha Kapoor has shared many beautiful pictures of her with the singer. The special and loving relationship between the two can be felt in these throwback pictures.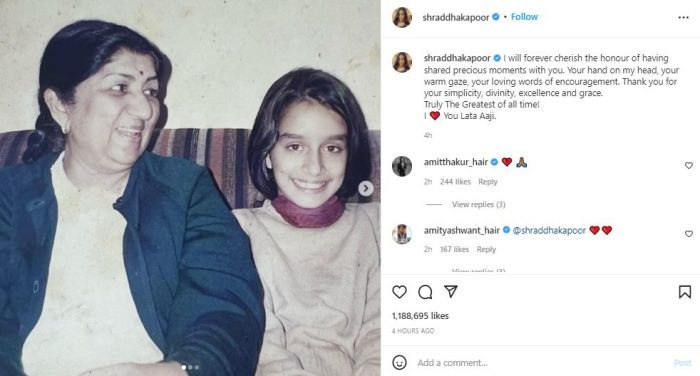 Actress Shraddha Kapoor has shared many of her pictures with Lata Mangeshkar on her official Instagram account. In these pictures, you can see how happy Shraddha looks with her Aaji i.e. Lata ji. In the first picture, Shraddha Kapoor is seen sitting with Lata didi. During this, the age of Shraddha is very less. In the second picture, a boy is seen with Lata ji. At the same time, if we talk about the third picture, then Lata didi is seen at a young age in it. The colors of their love can be seen in these black and white pictures.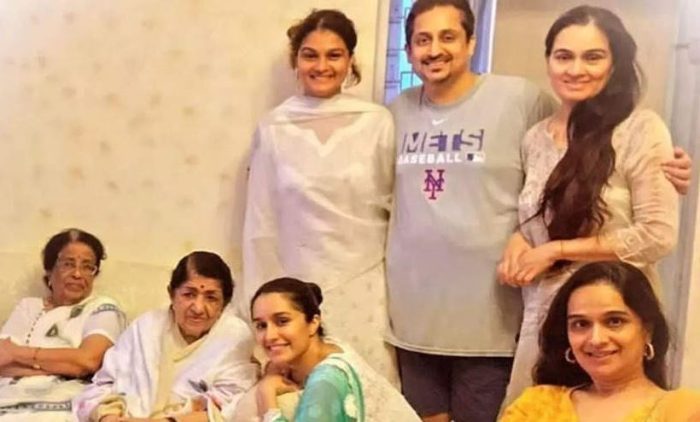 Sharing these pictures, Shraddha Kapoor has written a very special caption. She writes, 'I will always cherish the honor of sharing precious moments with you. Your hand on my head, your loving gaze, your loving words of encouragement. Thank you for your simplicity, divinity, excellence, and grace. Truly the greatest ever! I love you Lata Aaji. Let us tell you that Shraddha Kapoor's maternal grandfather and Lata Mangeshkar are cousins ​​i.e. Shraddha's mother Shivangi Kapoor is Lata Mangeshkar's niece. In this sense, Shraddha became the granddaughter of Lata Mangeshkar.