Six Senses Spa, the globe-renowned luxury spa chain swears to spruce you up in a day.  Once you have dodged the crowd of New Delhi to enter the Jaypee Greens Golf & Spa Resort in Greater Noida, you know you have entered a place which is at the top of its game. Dr Rajneesh kumar, the spa & Wellness Manager at the property will take you around the  60 acre spread  plush greens of the resort that is breathtaking. World famous Six Senses Spa teamed up with the Jaypee Greens Golf & Spa Resort only to present an exquisite experience.
Delivering excellent treatments against dreamy backdrop, Six Senses Spa at Jaypee Greens is the largest Six Senses Spa in the world. It occupies lavish 98,000 sqft and spread over three floors. From wood-panelled interiors to neutral walls to French windows to clean lines of therapy rooms, everything about Six Senses Spa is minimal yet magnificent. Facilities at Six Senses Spa include state-of-the-art fitness centre, Yoga Studio, Couple Hammams, Meditation Cave, a Ladies Club and Golfer's Treatment Corner. A heated pool for Watsu Therapy is a unique resource here. The Six Senses Spa is one of the few destinations to have Specialist Therapy areas for Ayurveda, Watsu and Colonic Hydrotherapy.
A team of Well-Being specialists, qualified fitness trainers and Ayurveda physicians work to gift you cohesive wellness programmes. The fitness session includes stamina- building exercises like boxing and Kinesis Fitness Training.
The highlight Watsu Therapy, a gentle massage treatment performed in warm water is the key highlight of Six Senses Spa. Muscle ailment is released with a mix of Shiatsu, Yoga & Meditation.  Gorgeous therapy Rooms provide Signature Hammam Treatment which is undoubtedly fabulous. Warm Herbal Steam, Body Wash with a Black Soap, Moroccan Mask and gentle exfoliation with the Hammam mitt sounds enigmatic.  Colonic Hydrotherapy is also part of this singular menu. Six Senses Spa is home to lavish massage therapies. From Bamboo to Jet Lag to Oriental Six Massage, world of muscle manipulation awaits. Hot Stone Experience or Strong Four-Hand Massages are an absolute treat. From crushed coconut shell to Pink Clay, exotic body polishes and cocoons are available. Not only brightening, nourishing or purifying facials take place, even the Gentleman's Facial is a favourite. And if an elaborate treatment is not your priority, settle for the essentials, back, head, foot and shoulder massage. You cannot afford to miss "Sea Soul Candle Therapy." It is signature body massage which is applied while the light of the candle soothes your senses. An Ayurvedic Universe combining Abhynaga, Udvartana and Podikizhi presents traditional healing to deep-rooted issues. Finally, there is an excellent range of Salon services available for your routine woes.
Next time when you are keen to sample slice of heavenly refreshment, get in touch with
Six Senses Spa Greater Noida.
Jaypee Greens Golf & Spa Resort
Surajpur Kasna Road
Greater Noida,
Uttar Pradhesh, India
T +91 120 674 3271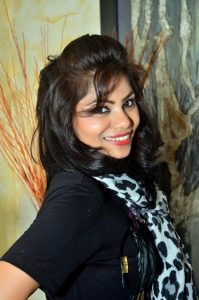 By Khushboo Jain
Wellness Advocate, Founder of Madaboutwellness
@khushboojainwellness (Facebook)     Read more…