Social Media User Calls Dharmendra "Mad"; Paji's Reply Goes Viral!
Bollywood's veteran actor Dharmendra remains very active on social media. He often shares his photos and videos with his fans through Instagram and Twitter. Dharmendra sometimes shares pictures of old films and memories related to them with fans. Not only this, but he also replies and interacts with fans on the micro-blogging platform, Twitter.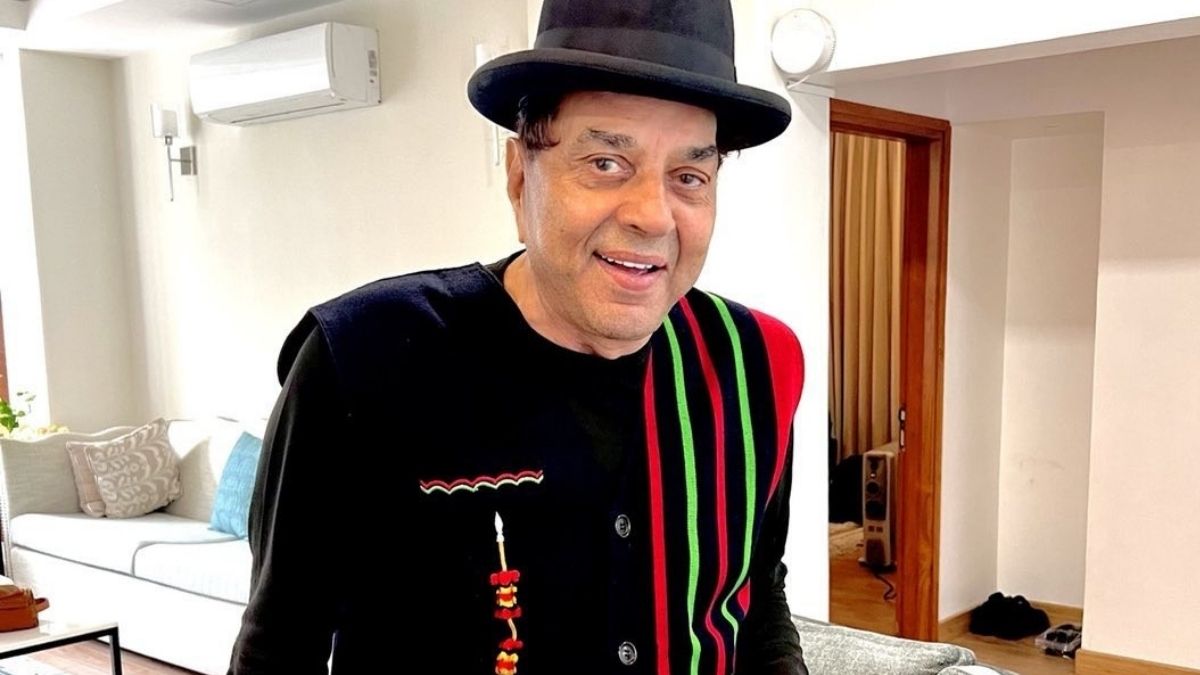 On January 23, Dharmendra shared a picture of a proposed granite statue of Netaji Subhas Chandra Bose on his 125th birth anniversary. Along with this picture, the actor also penned the lyrics of Netaji's Indian National Army's marching song 'Kadam Kadam Badhaye Jaa'.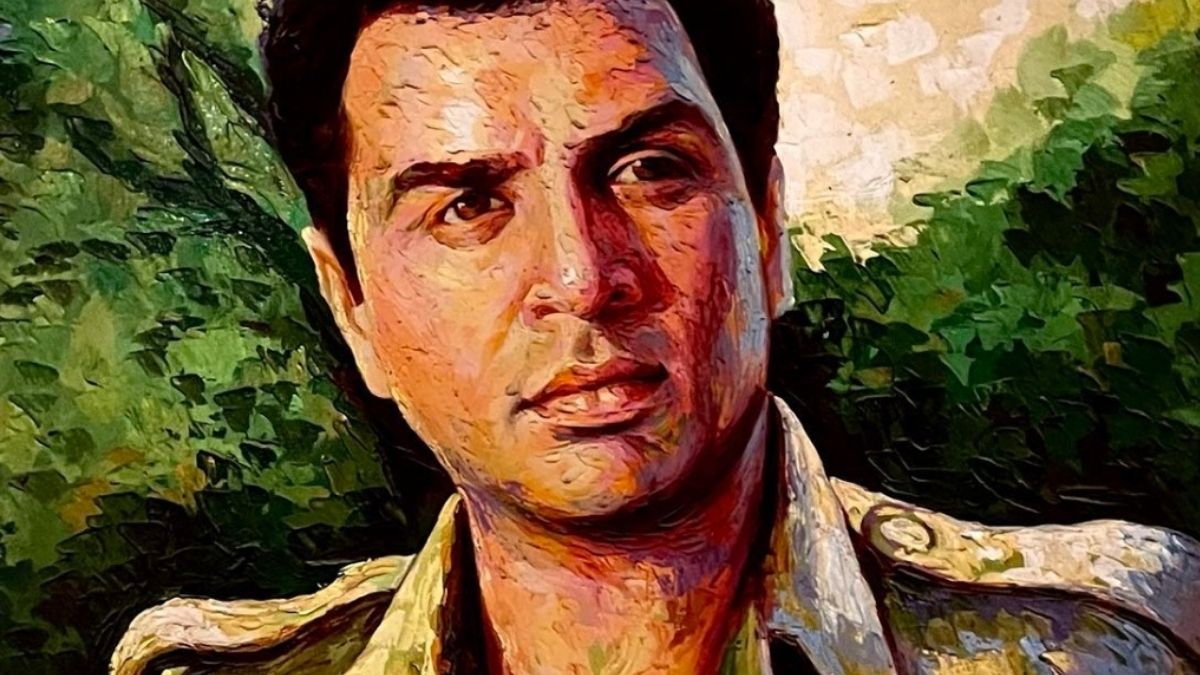 Replying to his own tweet, he wrote, "Religion, your faith, your belief in yourself has changed your life. Be yourself." On this, a Twitter user called Dharmendra was mad. This user wrote to actor Dharmendra, "You are not mad, are you?"
Dharmendra replied to this user "No matter Anshuman… Only insanity brings revolution in life". His reaction is going viral on Twitter. However, this is not the first time that actor Dharmendra's humble response has gone viral on Twitter. Even before this many of his answers have gone viral.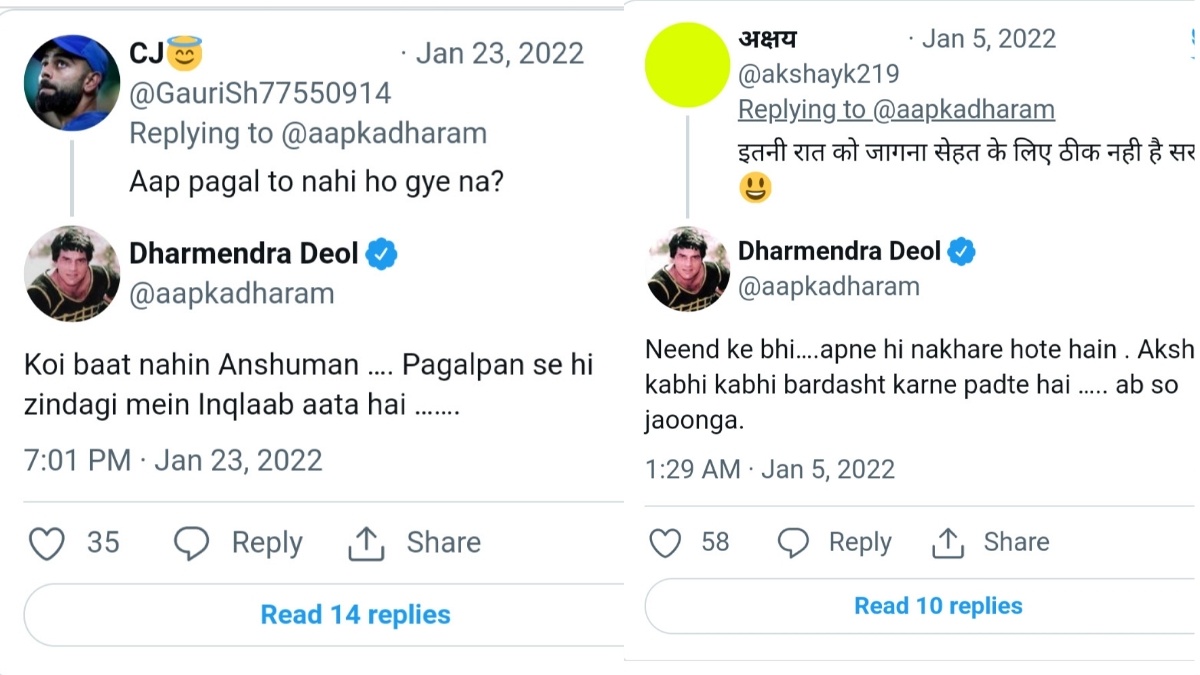 Earlier this month, when Dharmendra shared a black and white video clip of one of his old songs late at night, a Twitter user reminded him that it was too late so he should sleep. This user wrote, "Wake up at night is not good for your health sir." To which Dharmendra replied, "Even sleep has its own tantrums."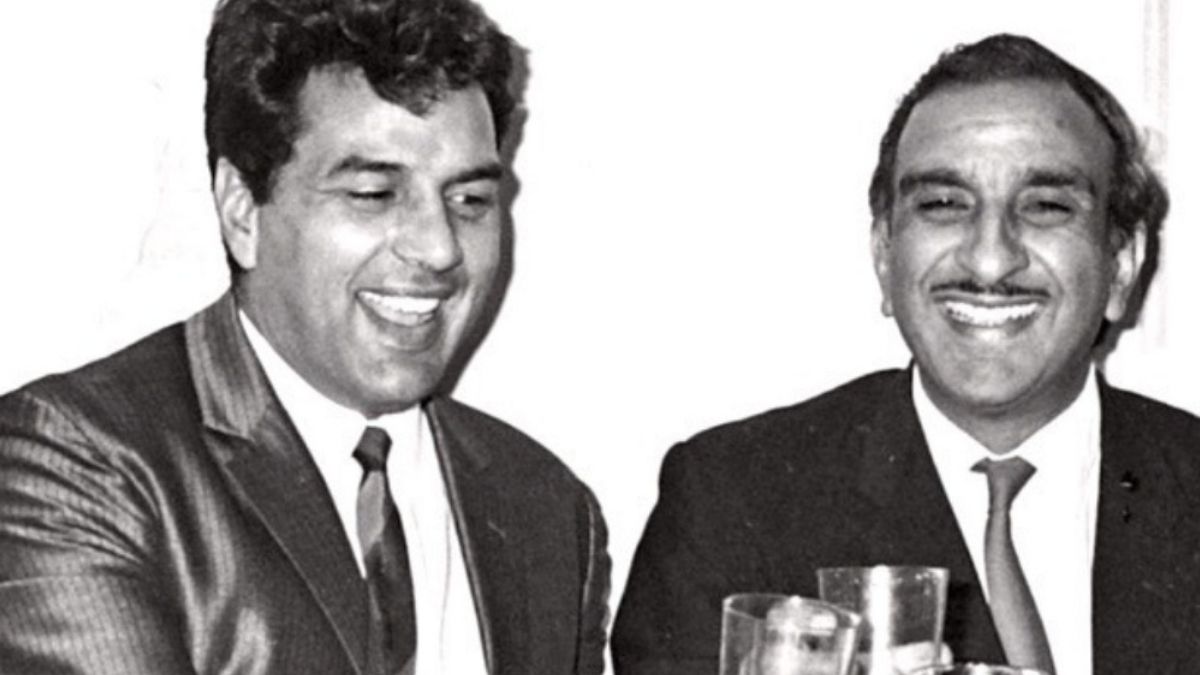 Recently, He was seen in the reality show Bigg Boss where he entertained everyone along with Salman Khan and all the Bigg Boss contestants. He did a soulful performance on his song.