Sonam Kapoor Addressed BJP MLA As 'Ignorant And Illiterate': Checkout To Know The Whole Matter!!!
Apart from films, Bollywood actress Sonam Kapoor is also in the news for giving her opinion on socio-political issues. She keeps on giving her statements freely on many issues. Now Sonam Kapoor has criticized BJP leader and MLA Sudhir Mungantiwar for insulting LGBTQ (Lesbian, Gay, Bisexual and Transgender) community.
MLA Sudhir Mungantiwar had given the objectionable statement during Maharashtra Legislative Assembly which has been criticized by the Neerja actor.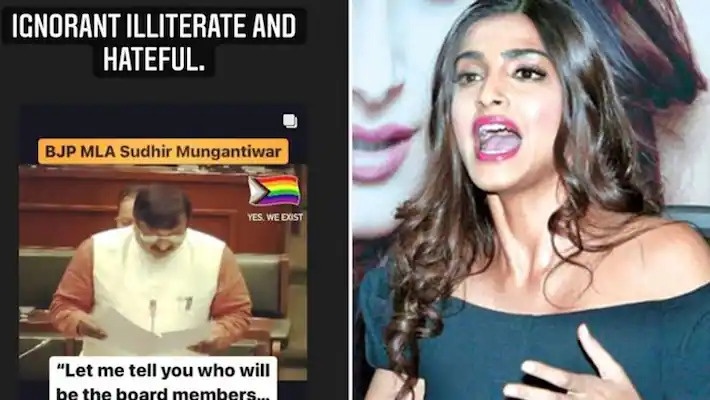 The MLA had shared a picture on his Instagram story. Condemning the story of minister, Sonam Kapoor wrote, "Ignorant, illiterate and full of hurt". Significantly, there was a debate going on in the Maharashtra Legislative Assembly regarding the Maharashtra Public Universities Act, 2016 (Third Amendment) Bill. The bill sought to include members of the LGBTQ community on university boards.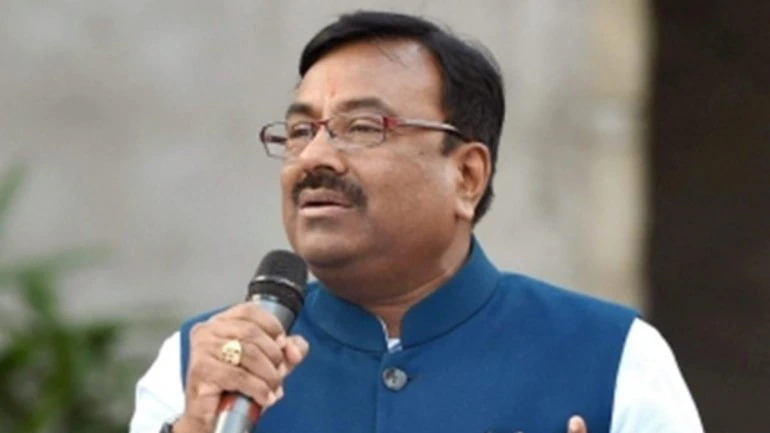 While discussing this bill, BJP MLA Sudhir Mungantiwar opposed the inclusion of LGBTQ community and equal opportunity in the bill and said, "Are you going to appoint lesbians and gays as members? shouldn't a Joint Medical Committee be constituted on this? It refers to bisexual and homosexual relationships. However, no one has been able to define them yet". He further asked, "Even someone who has sex with an animal can become a member, as per the government's proposal. Will the animal certify to their sexual relationship?" Adding to his statement, the MLA said, "Will you appoint homosexuals as members? Will someone write that I am gay, that I am attracted to homosexuality? Who will prove this, the secretary, the minister, minister of state? Are you going to prove it? Then there is another 'asexual' relationship that no one has yet defined."
Talking about Sonam's recent projects, she was last seen in her father's web series 'AK vs AK'. Prior to this, she was seen in the film 'Zoya Factor' in the year 2019.