Sour fruits will brighten up your summers: Check Out To Know More
We all know the story about sour grapes. We use it to console ourselves when we can't achieve certain goals. But when you end up with sour fruits, such as grapes, pears, mangoes that no one at home wants to eat, don't get disappointed. You can turn them into exciting opportunities and add zing to your life.
Most people do not know about the benefits of sour fruits and how to use them to create healthy, preservative-free drinks at home. If you use the recipe I am giving here, you will get definitely get something to celebrate about. A delicious drink that you and your family would love! During summer, such drinks are always welcome, especially during lockdown with everyone at home.
I got this idea after buying two kilograms of mangoes that were not sweet enough. Some of them were too sour. But I didn't have the heart to throw them. I hate food wastage. So, inspired by some recipes that I found during net surfing, I took the plunge and made my version of a homemade Maaza Mango (see the photo on top).
Just follow these four simple steps below to make delicious drinks for yourself and your family. You will love them. Apart from saving money, you get the chance to give your family refreshing, nutritious drinks that are free of chemicals and preservatives.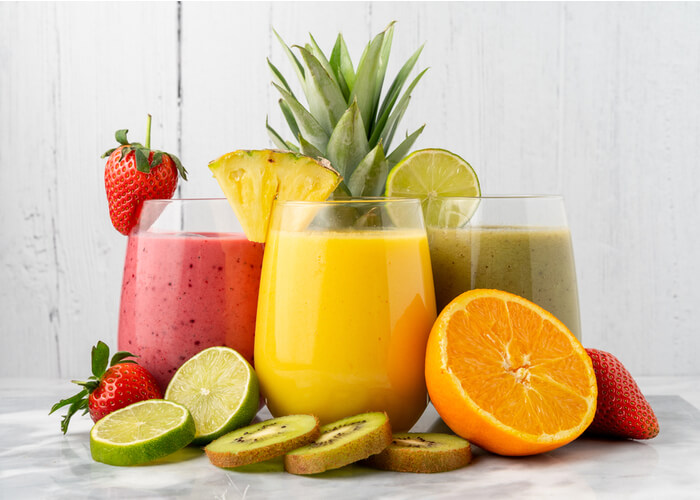 Recipe for homemade soft drinks:
Remove all the peels and seeds and put the fruit pulp into a pressure cooker. Add half a cup of water with some sugar as per your taste.
Put the gas flame on high. After two whistles of the cooker, switch off the gas. Wait till the pulp cools down.
Churn the pulp in a mixer-blender with some water and sugar till you get the desired viscosity and taste. Don't add too much water. 
Pour the drink into glasses and add ice. Your fruit drink is ready. Enjoy!
Try this recipe soon and tell us how it turned out for you. We look forward to reading your comments.