Supporting Shah Rukh Khan And Aryan Khan, Actor Raj Babbar Said- 'Son Of A Warrior Will Fight Back.'
Bollywood actor Shah Rukh Khan's son Aryan Khan has been arrested on a Mumbai cruise. Since then Aryan Khan along with his friends Arbaaz Merchant and Munmun Dhamecha is in judicial custody for 14 days. At the same time, the name of Shah Rukh Khan's son Aryan Khan has surfaced in the drugs case. Since then the entire Bollywood has been supporting him. Now know about this thing, famous actor and Congress leader Raj Babbar has also given his support to Shah Rukh Khan and Aryan Khan.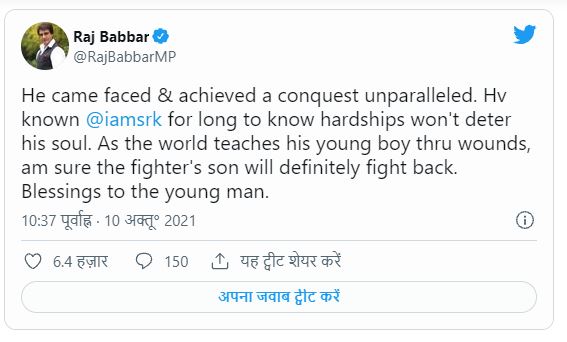 In the drug case, till now many Bollywood stars have supported through social media or by reaching Shah Rukh Khan's house. Raj Babbar has been seen supporting Shahrukh Khan and his son through social media. Raj Babbar tweeted for Shahrukh Khan saying that difficulties can't stop his soul. He said in his tweet, 'He came here and faced difficulties and earned success. I have known Shah Rukh Khan for a long time and I know difficulties will do nothing to his soul. The world is teaching his son through hardships. I know that the son of a warrior will surely turn back. My blessings are with him. This tweet of Raj Babbar for Shah Rukh Khan and his son is becoming increasingly viral on social media. Fans of him and King Khan are liking the tweet.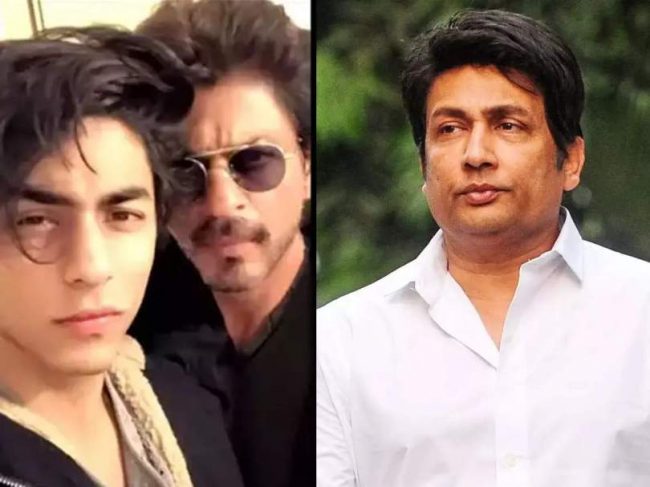 Before Raj Babbar, actor Shekhar Suman also expressed grief on social media for Shah Rukh Khan and his son on Sunday. Apart from these stars, many other stars are also giving their support to Shahrukh Khan, Aryan Khan and Gauri Khan in this matter. Before Raj Babbar and Shekhar Suman, Raveena Tandon, Farah Khan, Hansal Mehta, Abhishek Kapoor along with all the celebrities have shared posts in support of Shah Rukh and Gauri. Let us inform you that eight people, including Shah Rukh Khan's son Aryan Khan, have been arrested at this time. It is being said that drugs have been recovered from all of them during the raid on the cruise.
Kiara Finds The Comparisons With Hema Malini 'Weird', Says, "I Want To Look Like Myself."