It has been a long time since there has been a flurry of excitement around Suhana Khan, Khushi Kapoor, and Agastya Nanda's eagerly anticipated film debut. It has been rumoured that the three will make their feature film debut with Zoya Akhtar's next film, The Archies.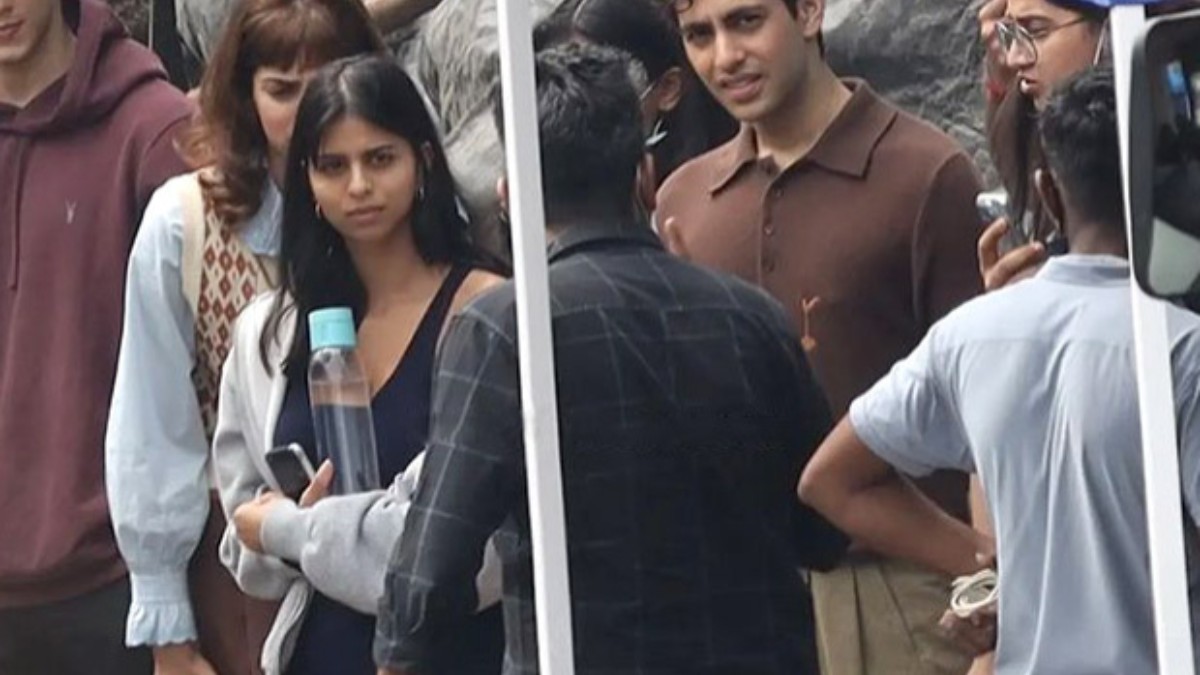 The film is centred on the iconic comic book of the same name and will be released soon. Because fans have been impatiently awaiting the opportunity to see Suhana, Khushi, and Agastya on the big screen, a new update indicates that The Archies has officially opened its doors today. Reema Kagti, a producer, announced the development on her social media accounts.
With the help of her Instagram account, Reema released an image of an informational clapboard with information on the first shoot of The Archies. It should be noted that Reema and Zoya will be producing the film together.
With the caption, "#Archie's #shot begins, marking the beginning of #TigerBaby's first solo production, a partner in crime @zoieakhtar @Netflix." Check out Reema Kagti's post for The Archies: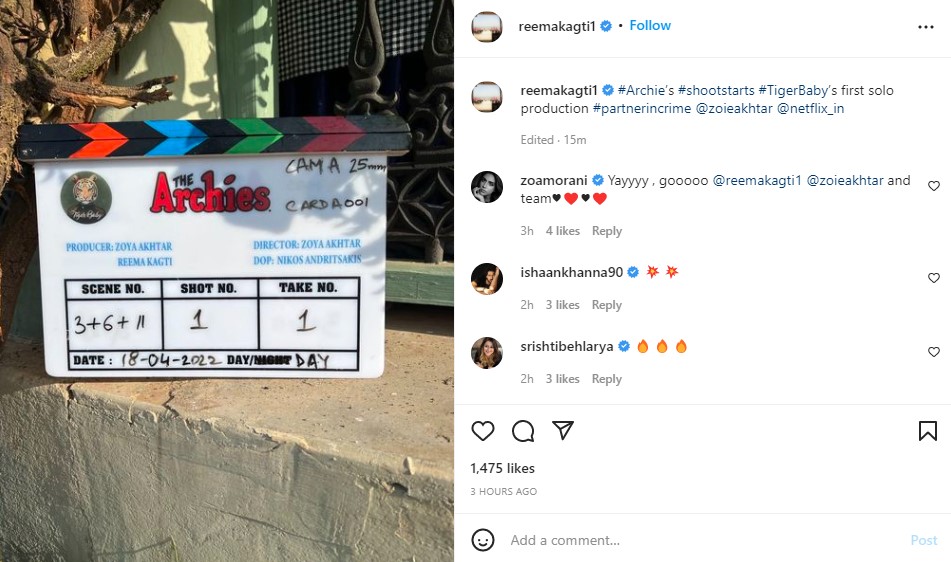 As soon as the post went up, Farhan Akhtar re-shared it on his Instagram story and expressed his congratulations to the crew. Meanwhile, there has been speculation that Agastya would be seen in the movie portraying the character of Archie Andrews, with Khushi and Suhana playing the roles of Betty and Veronica, respectively.
It should be noted that Zoya first revealed the idea in November of last year. However, she has not made any public announcements about the film's cast even at this time. According to sources in the media, the film would be filmed at Ooty and the nearby hill stations, among other locations.
Are you looking forward to seeing Suhana, Agastya, and Khushi in their roles as Veronica, Archie, and Betty on the big screen?