Exploring New Trends with MD Neetu Singh. By Our Correspondent
With the belief that Indian fashion needs to be crafted for the entire world, SINI via its collections brings global fashion aspirations to India and cater to the demand with its Indian Touch. As India's leading manufacturers and exporters, SINI Designs is a pioneer in the industry catering to wide variety of garments for domestic and global clientele. Since its inception, it has committed to render design excellence and end to end quality assurance to its clients.
Rising to such prominence with her vision, Mrs. Neetu Singh, an entrepreneur, a garment manufacturer and a fashion designer with 14 years of experience has been at the forefront of influencing an entire generation of women. As Founder & MD, successfully launching 3 verticals of SINI- Designs, SINI Lifestyle and SINI Foundation under the brand name SINI, she is the sole powerhouse behind a workforce of 5000 artisans across multiple states catering to 50 countries. Let's know more about SINI with the lady herself, Ms Neetu Singh.
How was your journey to be the face of change breaking every societal stereotype?
After schooling from St. Joseph's Convent, Patna, Bihar, I did my graduation from Patna Women's College, Patna, and then post-graduation in Physics from Miranda House, Delhi University. Many would have preferred to enter into research, teaching, or multinational companies. But the desire, energy, and commitment to do something meaningful for the poor and underprivileged especially women, and to empower them to be financially independent led me amongst them. Working as an artisan was also looked down upon, but the philosophy of "If there is positivity in the thought process, there is no job below dignity, only the target should be set high" has guided me to metamorphose from an artisan myself to an entrepreneur. The journey of a woman-to-woman entrepreneur has been very difficult. But my initiative, skills, and ingenuity in planning, organizing, and administering the enterprise could be a role model for millions of women.
Not only that, starting a career after ten years of marriage, family, and raising two children will certainly set an example for those women who after marriage and children think that their career is almost over and stop seeing any future outside the four walls of the house and silently sacrifice all their dreams, talent, intellect and desire to have socio-economic freedom. Starting late did not dampen my dreams and spirit and so I have been able to establish that age is just a number, not a barrier to starting anything new.
What was your initial inspiration to establish the SINI Empire? How would you like to summarize the whole story and its evolution?
After my studies, the desire to do something to help underprivileged women was complimented by my natural knack for fashion designing. And I started training poor artisans (especially women) to enhance their skills. Over time, it resulted in the creation of a cluster of artisans knowing Indian Art and skills. To meet the global, traditional, and contemporary fashion trends existing in the country and across the world, I started designing fashion accessories and garments to showcase the creations of skilled women artisans in domestic and international markets. It proved to be a milestone in the journey towards entrepreneurship and SINI was conceptualized and launched in 2011, as a brand in Birmingham, UK. To further complement the entrepreneurial endeavor, I sharpened my skills by graduating in Fashion Designing alongside.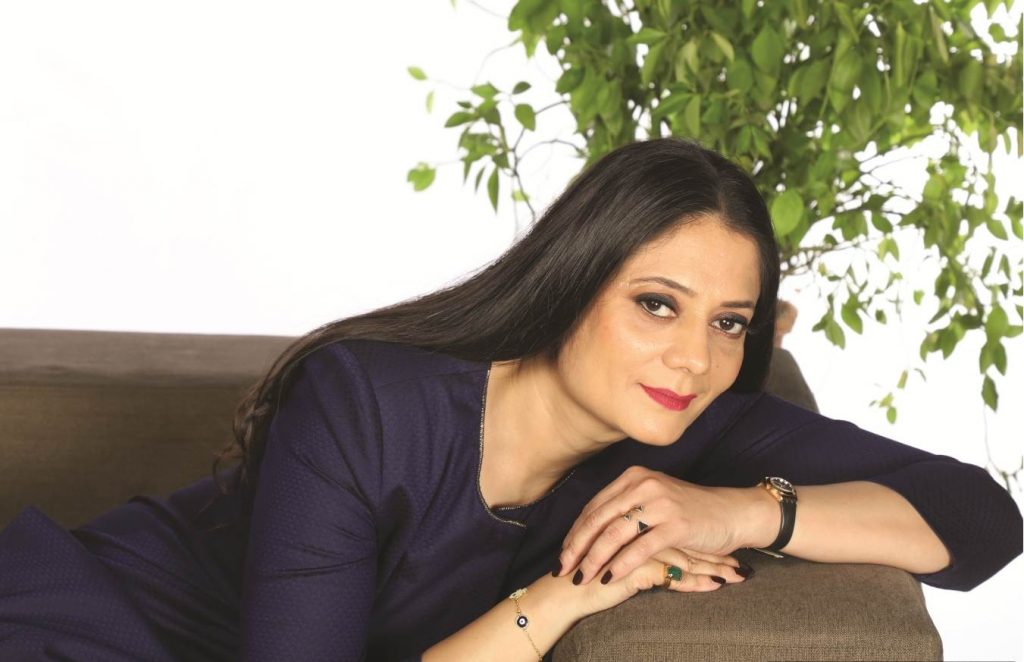 My inspiration has always been to create an identity in the male-dominated industry and help the women's clan in whatever way possible. The perseverance of the last 14 years resulted in the establishment of a garment factory – SINI Designs, where more than 300 sewing units are being run by the majority of women and supported by more than 5000 women artisans across Indian states. With the conception of my garment factory, every skilled woman I ever came across was pulled on board and allowed to scale up. SINI further provided women from tier-2 & 3 cities the right means to showcase their work locally and globally.
How does it feel to be such an inspirational entrepreneur setting an example for millions of upcoming youths?
The journey started with a meagre amount of Rs.1200, 15 years back, has inspired many budding entrepreneurs, and women who aspire to break the shackles of socio-economic deprivation. I very well understand the plight of poor, underprivileged people especially financial deprivation. And how it impacts day-to-day life, which in turn has inspired me to articulate my motto in life to support, facilitate and empower people through financial independence, which would enable them to take better care of themselves. It has led to an emotional connection with the people. Coming from different backgrounds, education, socio-economic deprivation, health and hygiene issues, these women have been setting examples for others to follow. I believe that with the journey started by me in the year 2005, I will further take along millions of people who will be a direct contributor to their families and the Indian economy.
It would be great if you could share what qualities make SINI an outstanding brand?
SINI has now evolved as a leading brand in garments and fashion accessories. Our endeavor has always been to be innovative, traditional, and contemporary, and at the same time, keep our products affordable and appealing to everyone. Each season has its own uniqueness. Reflecting this uniqueness through color, pattern, and fabric is the key element. Besides this, the designs speak of the fusion of art, culture, nature, and the rich treasure of our country. The variables to be used by people of different countries having different preferences, contemporary likings of people especially young generations and the spirit of the people are also kept in mind when designing a collection. The brand's products are inspired by multi-faceted hues of rich global trends. Its scintillating work adds a dash of panache to one's personality.
What were the challenges SINI faced during the pandemic? How did you cope up with it?
The onset of the Covid-19 pandemic disrupted the Indian economy. Exports were completely stopped due to lockdown. Factories were closing down and the livelihood of employees was at stake. A massive exodus of labor was witnessed everywhere. Basic amenities including three layered cotton masks were not available. Since I had the export quality cotton fabric in the store, I decided to use this fabric without giving any second thought to the losses involved.
The Govt. of UP was kind to permit running the factory for making covid protection articles. SINI took up the challenge and started making 3-layered cotton masks. Thus, SINI had been one of the rarest of the factories retaining all its employees. Nobody became jobless or had to migrate. Lacs of masks were distributed for free across the country. Soon thereafter, with the motive to protect the front-line CORONA warriors, SINI ventured into making Personal Protective Equipment (PPE) coverall. To adhere to stringent quality control certification/approval from DRDO-INMAS, SITRA, OFM along with SEDEX- SMETA, ISOs, CE, and GMP were obtained. We channelized our capacities in making these coveralls and ensured that not only all the employees were retained, but there was also no reduction in their salary. We are providing the PPE kits and the upcycled cotton masks at very nominal prices to various hospitals, airlines, MNCs, and many other organizations.
SINI DESIGNS emerged as a leading COVID-19 warrior company and this way SINI contributed towards making 'Aatma Nirbhar Bharat'.
Would you like to share the upcoming marketing strategies of SINI designs?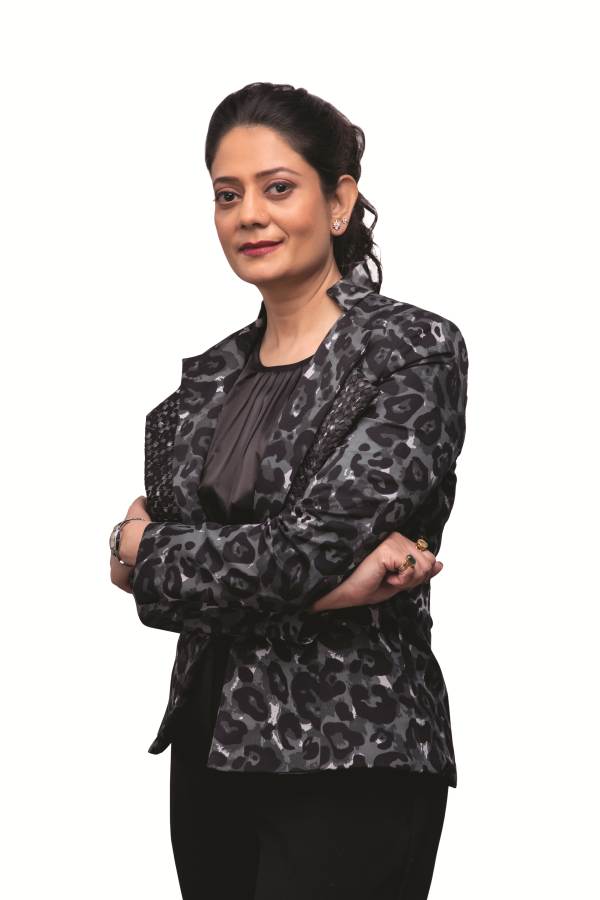 "Inspired from India, crafted for the world" has been my inspiration. SINI had been conceived as an export-oriented venture. But the Indian market has huge potential and people are craving international fashion and styles. Our vision is to convert the operations into mass production and a large-scale marketed range of products using the e-marketing and e-commerce model. To fulfill this dream, SINI Designs is relentlessly making efforts to increase the range of products, improvise the packaging, and increase the reach of products to remote areas. Keeping this in mind, we have ventured into the lifestyle segment through online portals.
Building a cordial relationship with the consumer is one of the priorities of SINI designs. How does SINI manage to maintain this?
Reading the mind and pulse of the consumer, converting their mental images into reality and its delivery with punctuality, quality, and competitive pricing are the biggest assets of SINI in maintaining cordial and healthy relationships with the consumer.
What are the challenges that Ms. Neetu faced as individual handling so many things altogether?
Being a first-generation entrepreneur and that too without having any work experience had its impending effects, but at the same time provided me a platform, where I could explore, experiment, and feel the trends from people's perspectives.
Another challenge was to ensure that my brand 'SINI' makes a mark among the already established names. Strong conviction about one's potential, high self-esteem, good managerial skills, working harder than male peers, building trust with workforce especially male employees, team building, and discipline are the basic ingredients that helped me in personal, professional, and business success overcoming the challenges coming in the way. It also helped me in establishing three verticals of SINI-Sini Designs, Sini Lifestyle, and Sini Foundation (exclusively for CSR).
SINI designs have been working to uplift the artisans' community. Share something more about it with us.
With the invasion of imported and relatively cheaper machine-made products mostly from China, Thailand, and Indonesia, our handloom sector and handicraft sector have been under stress.
By holding hands with the weavers and training them to improve their skills, while incorporating the latest technological trends in their creations, artisans have been given the strength to not only stand against the competition but also to take the quality of their products to newer heights generating lots of interest and business in the domestic & international markets. SINI has been able to generate employment opportunities for artisans by providing them a platform to not only export but also to sell their products in domestic markets.
The garments and fashion accessories manufactured by the artisans and weavers from North Eastern and other states are exported by SINI Designs to the USA, Canada, Europe, Australia, Middle East, etc.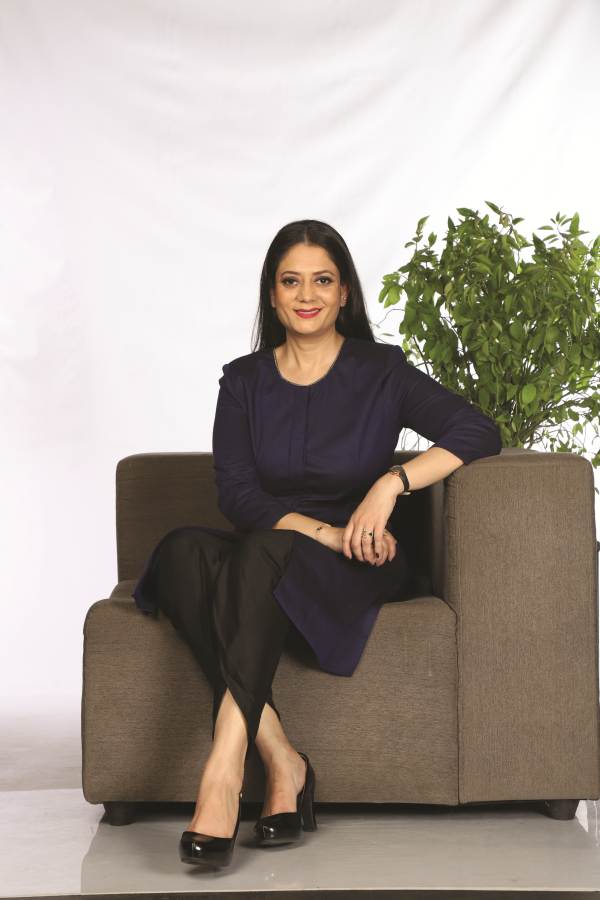 It has been my endeavour to connect the creativity of our artisans to the international market. Keeping pace with the changing global trends and fighting the domination of other countries in this area has been an added impetus. These efforts have been recognized at both the national and international levels.
What would you suggest to young entrepreneurs about their careers and life?
My advice to young entrepreneurs will be to impact the lives of as many people as possible, bringing positive changes in their personal and professional life. Time management and maintaining a balance between important and urgent, personal and professional life is the key.
What do you think are the keys to professional and business success for women in India?
Strong conviction about one's potential, high self-esteem, good managerial skills, working harder than male peers, building trust with the workforce especially male employees, team building, and discipline are the basic ingredients to professional and business success for women in India.
What advice would you give to young women readers who want to follow a similar career path as you?
Intrigue knowledge of art, culture, nature, and their fusion with the contemporary trends in fashion. Knowledge ingrained with zeal, enthusiasm, and above all, creativity is the prerequisites for moving ahead on this career path.