The Huge Gaping Hole Never Seems To Fade Away: Veda Krishnamurthy
The tandava COVID-19 seems keen on staging has left the world with tears and a whole lot of shattered pieces to collect and to console. Loved ones, bosom friends, familiar faces, everyone seemed to vanish into thin air doing good once but deteriorated next. Indian cricketer Veda Krishnamurthy is no exception as she opens up on the lacuna the loss put her in.
After losing her mother and sister recently to the jaws of the pandemic, Veda Krishnamurthy talks about the importance of mental health in the midst of tuning her grief.
Nine members of Veda's family contracted the virus and her mother and sister passed away within two weeks last month in Karnataka. 'I believe in destiny holding better things for us after the hardship it puts us through. After Tāyi (mum in Kannada) left us, I hoped for my sister's good health. I believed she would come back home to me.' Veda breaks down at this point, her heart shattering into pieces.
'…But I had to be brave. For a family that needed me during these testing times. I had to learn to tune out grief. But it doesn't go back. It comes at times to haunt you.'
Speaking of how she was the sole member who escaped from the bite of the virus, she recalls meeting the medical needs at the time. 'Going through my Twitter feed at the time, I felt a lot of people were struggling with something as basic as getting a doctor to instruct them on what they should be doing – whether that was isolating at home or something else,' the middle-order batsman reminisces.
'Come what may, holding on to your strength is vital in combating the virus. My sister Vatsala had panic attacks, and that killed her more than the virus itself. Panic killed Tāyi too. She knew before dying that her extended family had contracted the virus, and that included children, which let fear overtake her will to survive.'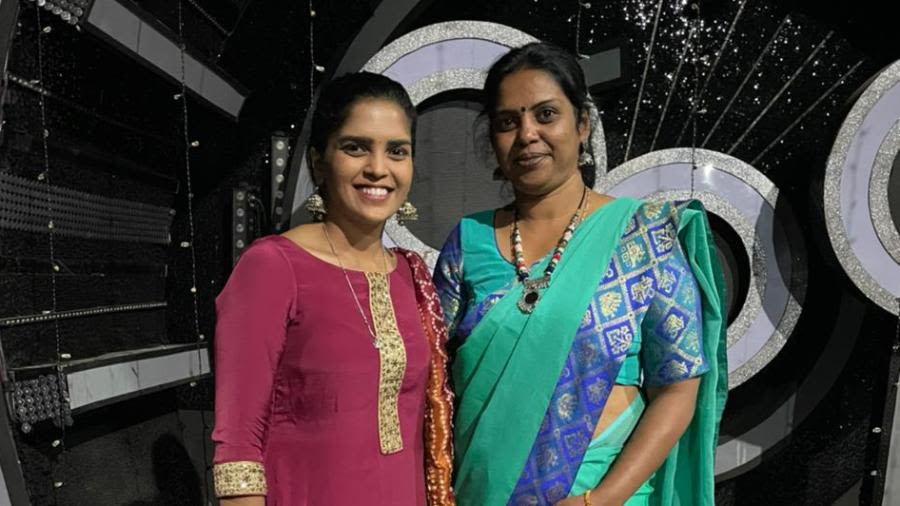 Krishnamurthy reveals that she has dealt with mental health issues of her own in the past and called for a structured support system for those in need. 'A lot of people who are playing cricket currently know what mental health is, but it is also important to accept that if the system is not doing anything to offer you mental-health assistance, you can and must find the support for yourself if you can afford it.'
Krishnamurthy, who has played 48 ODIs and 76 T20 Internationals, was excluded from the Indian squad for this month's tour of England, where the team is scheduled to play one Test, three ODIs, and as many Twenty20 matches. The BCCI came under flak for staying insensitive to player's griefs without a call passed other than Jay Shah's.
'I'm not upset with people who didn't call me or message me. I thank everyone who checked on me. I did get a call from the BCCI secretary, which I didn't expect, to be honest. He said when he is in Bangalore, he will visit me,' she said.
Let god provide strength to Veda and her family.