The Secret To Defeat Aging: Collagen
Do you know why we get wrinkles and joint aches as we age? Well, it's due to a deficiency of an important nutrient called collagen. This collagen is getting everyone crazy and bonkers to defeat aging. People are consuming collagen in the form of powders, protein bars, and beyond. 
Everyone wishes and dreams to stay young and healthy throughout their life. As age advances, there is the deterioration of the body. This causes a great impact on our health. Today, I will introduce one such ingredient which can change your life and help you stay young. The moment you enter your 30s, there is fear of growing old. So, start with this supplement and add this nutrient into your diet which can bring about a change in your look and personality: COLLAGEN.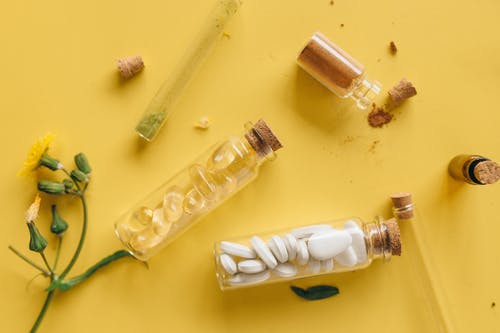 Collagen works as an anti-aging supplement
Collagen is having a moment in the spotlight. Many celebs are getting attracted to it. Collagen is great for a healthy body and mind. 

A collagen is a form of protein that is abundantly present in the body. It is a very important constituent of the connective tissues and provides great support to your joints. 

Collagen is a buzzing ingredient for our body that is made up of protein, glycine, and proline. 

It plays a major role in building your bones, skin, muscles, tendons, and ligaments. 

Unfortunately, as we age, the body produces low-quality collagen which affects our health. 
Benefits of collagen 
Increases muscle mass 

Protection from bone loss 

Improvement in skin 

Improvement in hair 

Improves heart health 

Improves musculoskeletal health 

Stronger nails 

Pain relief 

Weight management 

Wound healing 

Better sleep 
Embrace the benefits of collagen before you step into the age of 30 +. Remember, aging is just a number and with this supplement, you can defeat aging and add up some healthy years to your kitty.