Throwback To The Time When Rakhi Sawant Almost Married Elesh Parujanwala In Swayamwar
Rakhi Sawant, who is also known as the controversy queen, loves being in the headlines. Be it her kissing controversy with the singer Mika Singh, slapping her ex-boyfriend Abhishek Awasthi on national TV, or her wedding with a UK businessman who has not come out in open yet, she loves being in controversies. While Rakhi is trying is her best to entertain her fans with her performance in the controversial house, do you remember Rakhi Sawant had even organized her swayamvar in 2009 where she almost got married to Elesh Parujanwala?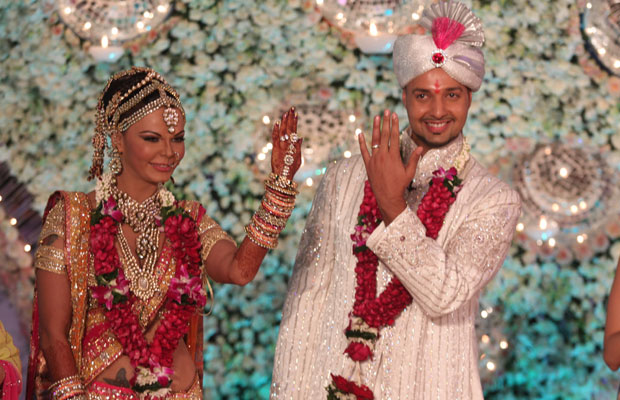 During her show Rakhi Ka Swayamvar, after eliminating 15 contestants, Rakhi Sawant finally chose Elesh Parujanwala as her life partner. Rakhi and Elesh then got engaged on the show itself. However, a few months late Rakhi broke off her engagement. While talking about the reason behind the broken engagement, Rakhi stated that she got engaged to him for money and he had nothing in his pockets.
In an old interview with Times Of India, Rakhi was quoted saying, "I got engaged to Elesh for money, I wanted to buy a flat. Why should I lie? I didn't want to marry someone only to divorce him later. I am not dating anyone. Also, I am not getting good prospects because of my image created by the media. I don't want to marry a young guy or a struggler. I am looking for a mature and affluent man, who can take care of me and my needs."
While Elesh was angered by Rakhi's attempts to malign his image with her accusations of his financial instability. He had said, "I tried my best to understand this woman, but failed. I tried to know her past, I tried to understand her moves. I tried everything but failed. Her notion about NRIs is so limited. I never told her to settle in Toronto…What does she mean by saying that I don't have money? That's all so stupid and unnecessary. I am studying and have decided not to take money from my parents."