Tiger Shroff Recreates 'Choti Bacchi Ho Kya' Dialogue At An Event After Memes Go Viral
Tiger Shroff is well aware of the uproar that his Heropanti dialogue has sparked on the internet. People on Instagram and Twitter have started sharing videos and memes based on Tiger's remark from his debut film, "Chhoti bacchi ho kya," in which he scolds his co-star Kriti Sanon (are you a little girl).
At a recent promotion for his next film, Heropanti 2, Tiger decided to reproduce the line. Tiger asked the crowd to recite the line first, according to a video published on Reddit, before demonstrating to them how to do it correctly. The crowd bursts in applause as he repeats the words, and Tiger can't help but giggle.
#ChotiBachiHoKya
Tiger shroff is on fire wow
Great to see him pic.twitter.com/Y0Ugtt7NRB

— Ignore negativity (@Prashanth1394) April 22, 2022
"Choti Bachi Ho Kya?" is a famous line from Shroff's film "Heropanti," which was one of his best. After defending a girl from robbers, Tiger Shroff uttered this line. Tiger conveyed this sentence with ease and flawless facial gestures. You're probably wondering why this Heropanti discourse is so popular right now.
It wasn't anything special; a young boy simply replicated the exchange, and it rapidly gained traction on social media. Hundreds of people created reels based on this famous remark, and the internet was flooded with memes. That's how, thanks to the power of social media, Tiger's chat went global in a short period.
Zomato and Tinder, for example, have joined in the fun with their versions. We've put together a list of some of the best memes we've come across for you to enjoy.
har trend pe tweet expect karte ho, chhote bache ho kya

— zomato (@zomato) April 21, 2022
🇺🇸 : What's wrong with you ?

🇮🇳 : Choti bacchi ho kya ??
•
•
•
•
•#ChotiBachiHoKya #guywithgoggle #Sarcasm

— Saurabh Singh 🖤 (@guywithgoggle) April 23, 2022
If DDLJ was made in 2022 😈
.
.
.#DDLJ #Kajol #SRK #YRF #ChotiBachiHoKya #TopicalSpot #TigerShroff #HeroPanti #Trending #Trend #ChotiBachi pic.twitter.com/uNiG23MUjv

— BookMyShow (@bookmyshow) April 21, 2022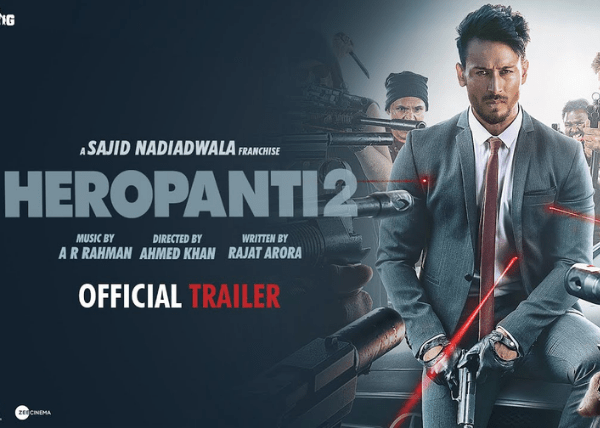 Heropanti 2, which also stars Tara Sutaria, is about Tiger Shroff's Babloo, who will be pitted against Nawazuddin Siddiqui's Laila in an attempt to stop cybercrime around the world. The film will be released on April 29, 2022, and was written by Rajat Arora and directed by Ahmed Khan.