Try These Cool, Easy Hair Updo Ideas For All Hair Lengths!
Hair updos are undoubtedly the most difficult aspect of styling to master, which is why so many of us go to the hairdresser for them or don't try at all. It's worth a shot, though, because nothing says special occasion like hair up. Aside from the fancy feelings, updos keep our hair tucked away, tangle-free, and off our faces in case we find ourselves racing onto a dancefloor. We've probably all seen enough awful hairstyles to be afraid of them.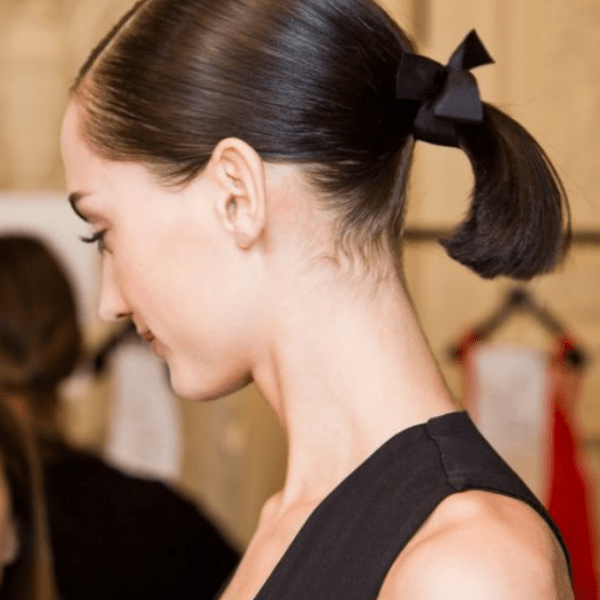 Working with the natural oils, smooth hair back into a tight and low ponytail hairstyle is ideal when your hair needs a wash. To manage flyaways, spritz your palms with hairspray and smooth down the style.
THE HALF-UP TWISTED TOPSY-TAIL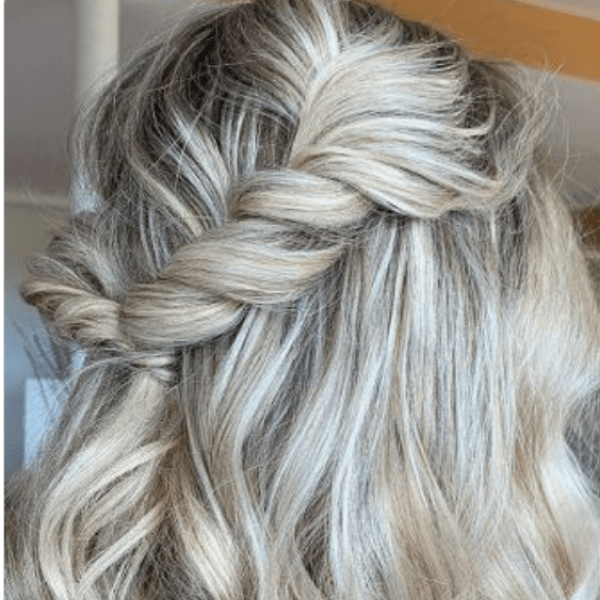 Take two sections of hair from the front and twist them towards the back, securing them with bobby pins. Make a little pocket above the hair tie, then flip the slack ponytail through and beneath it.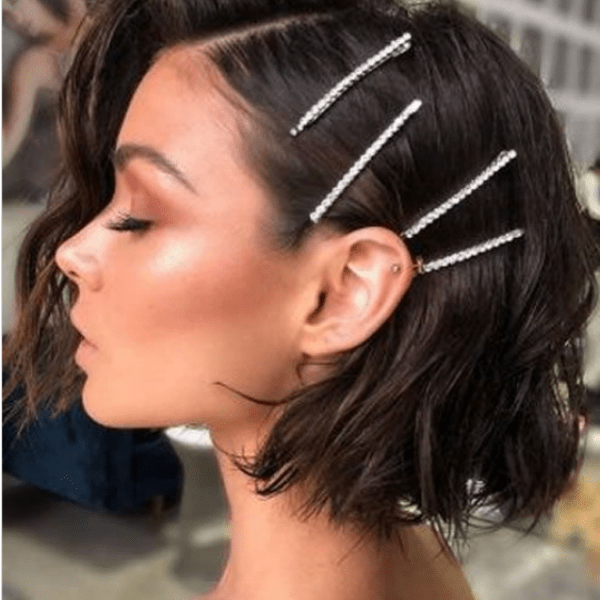 Use bejewelled hair slides to pin one hair back flat against the skull. This would work well with any Christmas hair accessories.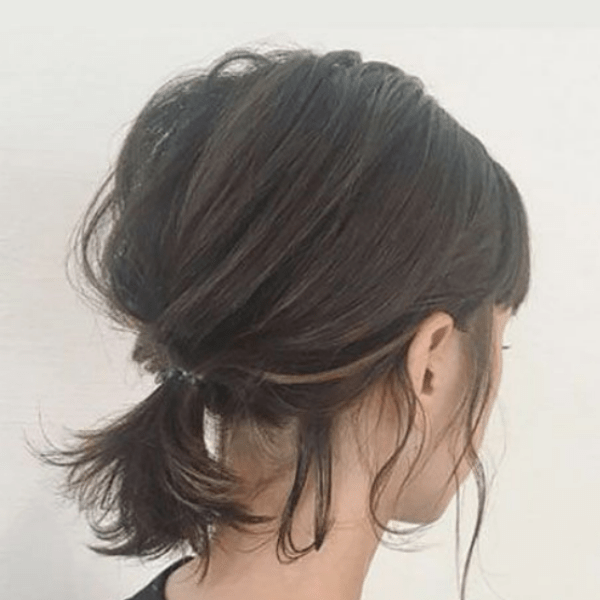 Gently tease the hair at the crown with a backcombing brush, then pull it back into a low ponytail, ensuring that all of the height stays on top.
PINNED-UP NATURAL CURLS WITH HEADBAND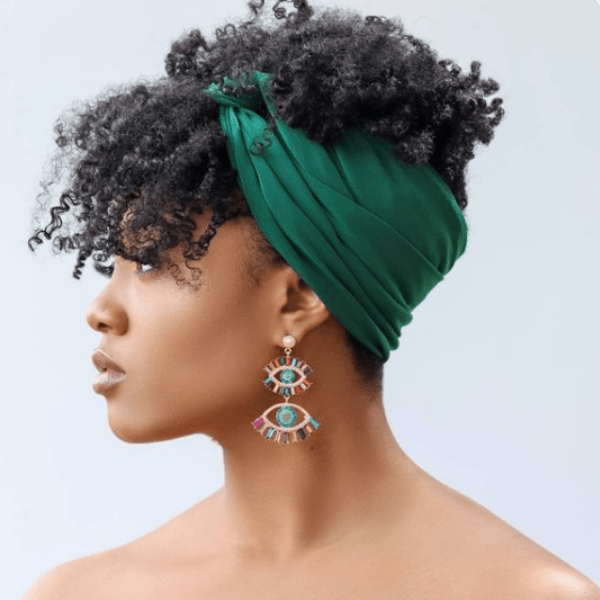 This silk hair wrap looks stunning and protects natural hairstyles while being extremely beautiful and simple to achieve.
BRAIDED ULTRA-SHORT HAIR UP STYLE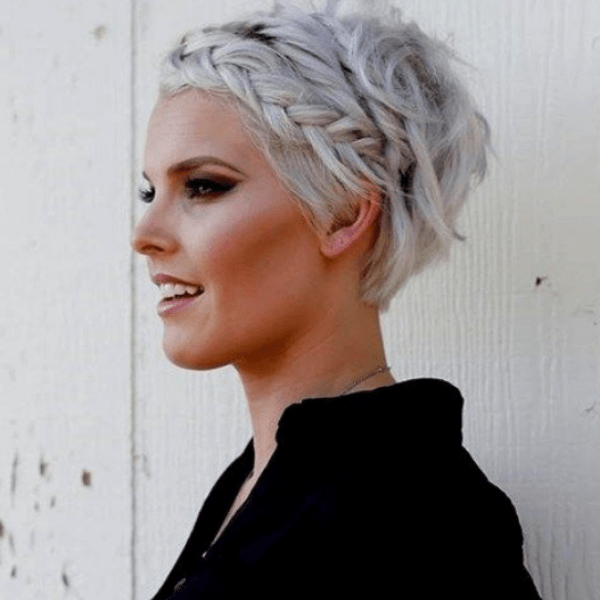 If you can't pin your hair all the way up, consider a braid in the front for an updo effect.
LOW DOUBLE BUNS HAIR UP STYLE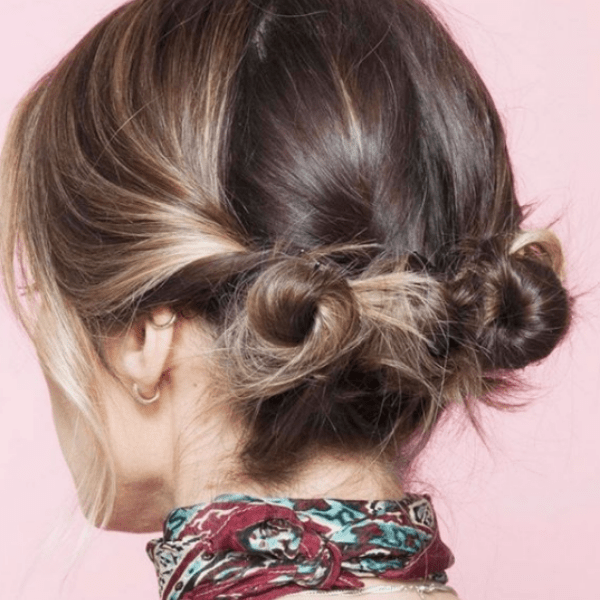 A lovely and easygoing look that looks well with a jaw-length bob. To make the buns, twist your fingers together.
TWISTED UPDO INTO TUCKED PONYTAIL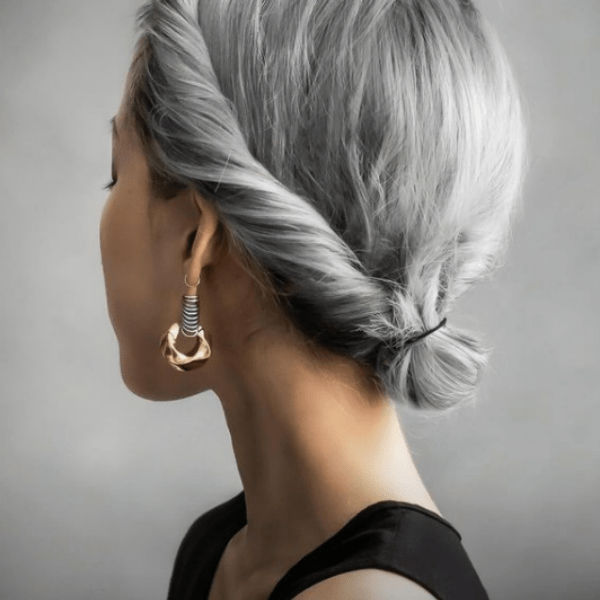 With incredibly sleek hair, this modern take on a bun looks stunning. Pin your twist in place and spritz it with hairspray.
UNDONE CHIGNON WITH PEARL SLIDE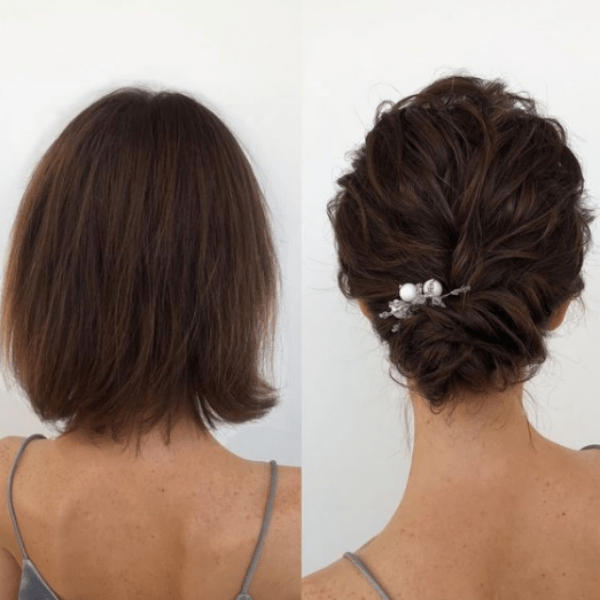 A romantic updo that's ideal for special events. Here, a texturising spray is your best friend; just remember to brush it in softly after use.
TUCKED SIDE BUN WITH HAIR PIN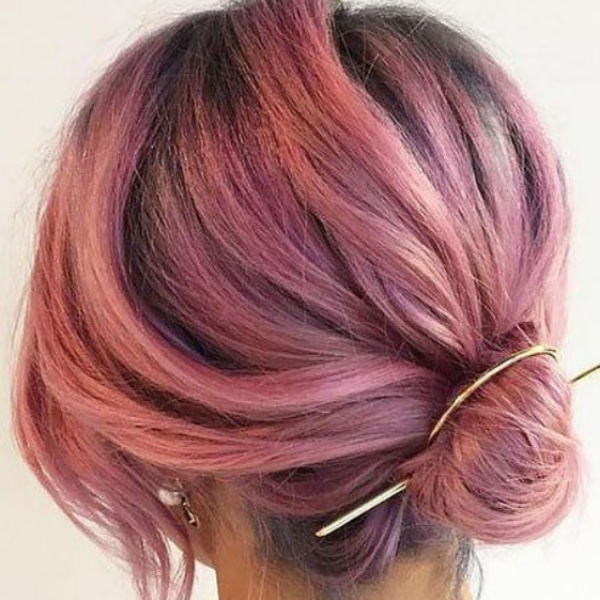 With this beautiful tucked chignon, flaunt a Celine-inspired simple accessory. Allow the hair pin to be simply cosmetic after securing it with plenty of hidden grips.
So, what's the trick to making updos that are also simple hairstyles? Maintain a straightforward approach. The most flattering updos are loose, undone, and a little dishevelled, regardless of whether you have long hair, short hair, or braided hair.