Twitter Celebrates Abhishek Bachchan's Performance In Dasvi
Dasvi, the much-anticipated film starring Abhishek Bachchan, was finally launched on Netflix today after making quite an uproar in the country. Tushar Jalota directs the film, which is a social comedy with a solid female lead too.
In addition to Abhishek, the film also stars Nimrat Kaur and Yami Gautam in critical roles. In the movie, Abhishek is featured in the part of a Haryanvi politician. At the same time, Nimrat is seen in the role of his wife. This is quite an interesting pairing. The actress Yami, on the other hand, takes the part of a police officer or jailer in the film Dasvi.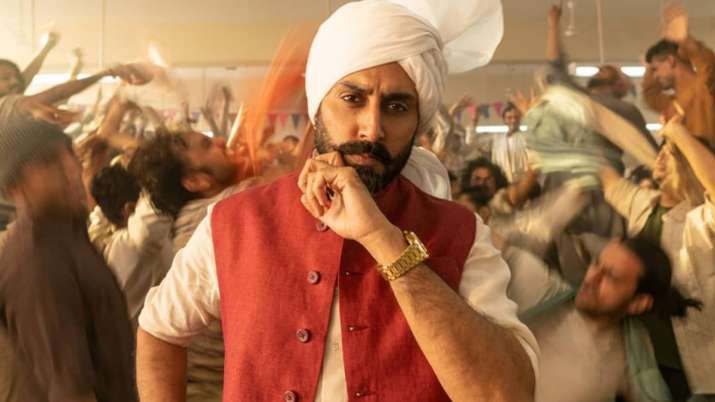 As the movie premieres on the OTT platform, social media is ablaze with tweets, as netizens express their opinions on the micro-blogging site Twitter in response to the release of the film.
"No matter the ups and downs @juniorbachchan has experienced during his career in Bollywood," one of the Twitter users remarked. We like his acting abilities and his presence at all times. This time, junior Bachchan proved to be the most genuine #Dasvi. @yamigautam, I wish you the best of luck.
"Best wishes to you and your whole team." One of the Twitter users also praised the film, writing, "Just finished seeing #Dasvi. It was fantastic.
"The film discusses how education may positively impact one's life. In the movie, I must add that @juniorbachchan, @yamigautam, and @NimratOfficial performed an outstanding job".
Take a peek at some of the other Dasvi's tweets:
#Dasvi ♥️
One of the nicest movies to have come out in the recent times. @juniorbachchan has put his heart and soul into this movie. And it's good to see @NimratOfficial back again. Finally, @yamigautam was excellent.@MaddockFilms @jiostudios pic.twitter.com/DMdJBJdXgQ

— Subimal Das 🇮🇳 (@iamsubimal) April 7, 2022
हमेशा की तरह इस बार भी आपका प्रदर्शन फिल्म में दमदार था। Angel ♥️ मनोरंजन से भरा हुआ एक बहुत ही शानदार फिल्म with a important message to our society @yamigautam #Dasvi #Jyotideswal
Proud Of You 🙏 😌 ❤️❤️ pic.twitter.com/iNzwyh03qW

— Amit Das (@AmitRDYG) April 7, 2022
Just finished watching #Dasvi
The movie talks about how education can change you positively. Must say @juniorbachchan , @yamigautam and @NimratOfficial did superb job in the movie.

— Simran Verma (@vermasimran0510) April 7, 2022
No Matter UPs and Down @juniorbachchan through out the journey of Bollywood.
We love his acting skills and powerful charm always. This time junior bachchan best proved authentic #Dasvi. Best of it @yamigautam.
Best Wishes for the whole team and #Kumarbiswas sir story of root pic.twitter.com/gP2BgPmAGe

— Info center (@SaLekhnath) April 7, 2022
@juniorbachchan i watched your flim today it's a very good flim. I love that line " Education is the most powerful weapon which you can used to change the world ". #dasvi

— Arpan Dasgupta (@ArpanDa09218867) April 7, 2022