Understand What Is Annuity And How It Affects You
When you are planning for your retirement, there are many varieties of options available in the market. An annuity is an insurance product that provides you regular income. The goal of an annuity is to give you a steady stream of income, typically during your retirement.
What Is Annuity?
An annuity is a contract between the policyholder and the insurance company, where the policyholder has to make either lump sum payout or pay in installments to receive regular income after retirement. This regular income is known as annuity. It serves the purpose of providing a regular flow of income when an individual is either facing unemployment or has retired.
In case of death of the policyholder, the annuity benefits are provided to the nominee which is selected by the policyholder. However, the annuity withdrawals can be made only under specific conditions. The minimum age to start an annuity is usually 30 years and some have a maximum age of 85 years, while some do not have a max limit. So, it is important to read the contract and see that the fees and all terms and conditions are stated correctly.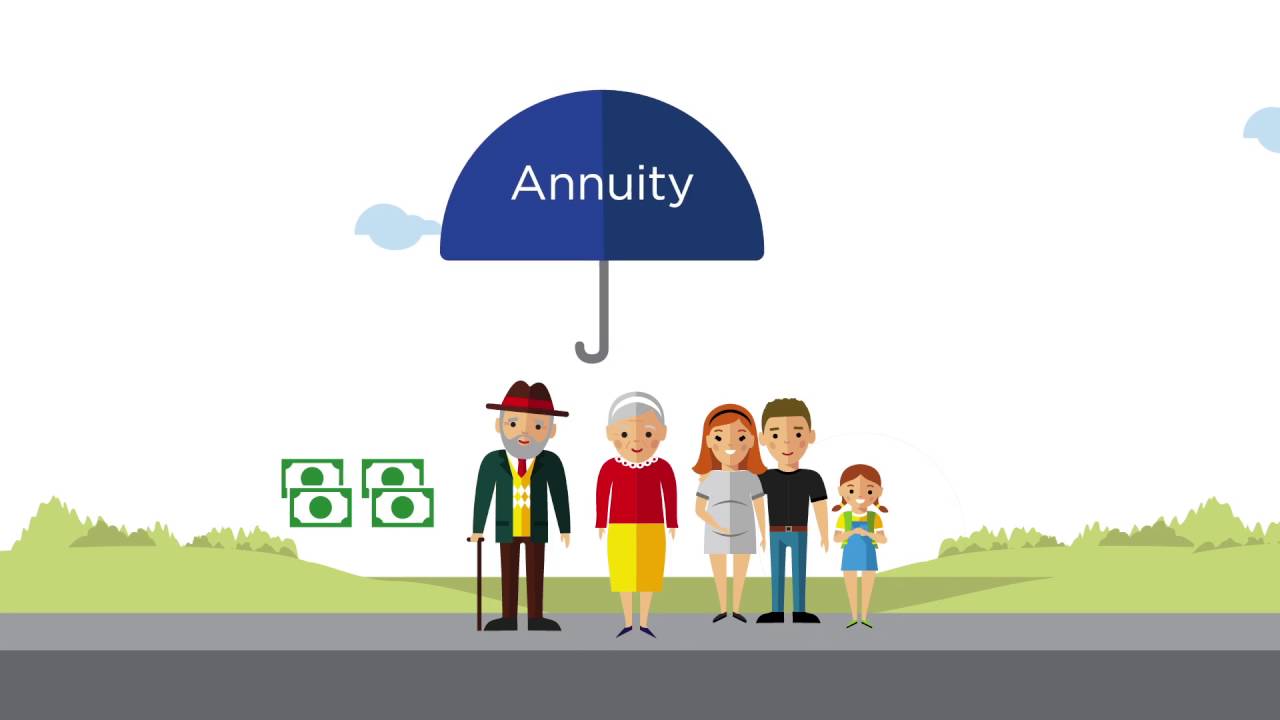 How Does an Annuity Work?
Before you start investing in annuity, you must understand how it works. Here's the step wise functioning of an annuity plan.
To get annuity benefits, the policyholder needs to invest either as a lump sum or in installments to the annuity plan.

The payout will be paid to the

policyholder

at the maturity time period. The income can be paid as monthly, annually or as a lump sum payment.

The maturity amount is determined based on the different factors including the annuity tenure.

The policyholder can also choose to receive the annuity payment for a specific tenure of time or a monthly payment for the rest of the life.

The annuity amount is dependent on whether the policyholder has opted for a fixed annuity or payouts determined by the performance.
What Is The Right Time For Buying An Annuity?
Generally, you should consider an annuity after you have exhausted other tax advantaged retirement investments, such as 401k. If you have set aside additional funds for retirement, an annuity tax free growth may make sense.
The best age to buy annuity depends on an individual's circumstances. The purpose of annuity is to convert a lump sum of capital into a flow of income for life, or for a specific time period. An annuity is designed for those who are retiring or otherwise need a fixed, guaranteed monthly income.
What Is a 401k Plan?
A 401k plan is a one type of retirement savings plans which has tax advantages to the saver. A 401k plan is a retirement account in which employees can contribute income. The account is sponsored by the company. There are basically two types of 401k, traditional and Roth. Both plans differ primarily in how they are taxed.
Things To Consider While Choosing The Right Annuity Plan
Whenever you are selecting any financial product, you should always analyse it from every facet to determine if it suits your requirements. An annuity plan is an investment option which provides financial freedom in the post retirement phase.
Here are some of the important criteria which you should consider while choosing the right annuity plan.
Safe Investments
As annuity helps to build a corpus for future use, it is a long-term investment which can last for two or three decades. They come with the guaranteed and regular payouts for life. The expense of living does never stop with retirement, but you can make sure that you continue to live comfortably through the annuity pension plan.
Rate Of Inflation
It is always crucial to consider the rate of return while determining the payout amount. When you make any investment, the returns are an essential component. Although it does require a certain level of mathematical knowledge, it needs to be analysed and calculated by considering your lifestyle, liabilities and rate of return. As annuity requires long-term investment, many insurance companies are conservative when it comes to the rate of inflation.
Liquidity Support
During times of emergencies, you may need funds at your disposal. Though it is not advisable to use the accumulated amount, you may have to withdraw it in any critical conditions. So, you must select a retirement policy which offers a certain liquidity support.
Research The History Of The Insurance Provider
When purchasing an annuity plan, you need to conduct relevant research on the financial status and former payout records of the insurance provider. It would be very helpful to you to judge the financial strength of the provider. You can determine the authenticity by visiting the website of recognized insurance providers. It is important to dedicate some of your time to do research to avoid unpleasant surprises in the vulnerable stage of life.
Conclusion
There is no specific right time to buy annuity plans. You can buy an annuity plan as early as possible at the age of 40 or 50 years and start taking advantages. Annuity plan protects you monetarily at the important phase of your life.