Union Budget 2022: Education In Detail Analysis!!
An E-school For One-And-All
Rs 1,04,278 crore has been allocated to the education budget for 2022. Last year, the education sector received a budget of 93,224 crores, accounting for 2.67 percent of the federal government's expected Budget for 2021-22.
In addition, the Finance Minister told that specialized courses in 'Drone-as-a-Service' would be made available in the Indian Institutes of Technology (IITs) to encourage 'Drone Shakti' among start-ups.
One Class – One TV Channel
On Tuesday, Sitharaman suggested the establishment of a digital university, dubbed the 'DESH-Stack site,' to provide education using a hub-and-spoke model.
The hub-spoke model enables this school to create user-friendly digital platforms and resources.
In the future, the government plans to provide educational television programming in regional languages, build 750 virtual scientific laboratories, develop digital materials in all spoken languages and deliver them through the internet, mobile devices, television, and radio, and provide teaching tools and resources.
According to education minister Dharmendra Pradhan, the planned digital university and enlarged TV education program will result in "a current, pioneering, and realistic blueprint for leading India in the Amrit Kaal."
The finance minister stated that the digital university would adhere to the Indian Society for Technical Education (ISTE) standards.
NSQF
According to the Union Budget 2022, the government has also extended the National Apprenticeship Training Scheme (NATS) for the next five years, with a budget of 3054 crores, making nearly 9 lakh students employable through apprenticeship.
The purpose of this project, which is available to all residents, is to skill, upskill, or reskill. A National Skill Qualification Framework (NSQF) will be developed with the industry dynamic to encourage continual skilling opportunities, sustainability, and employability.
Education Budget 2022: Key Highlights
To adjust the curriculum to the needs of natural, low-cost, organic farming and contemporary agriculture, the Agriculture University would modify its academic program.
One Class – One Television channel to compensate for the loss of learning caused by the pandemic, the PM e-Vidya Scheme will be enlarged from 12 to 200 channels to provide extra knowledge in regional languages for all grades 1 to 12.
A digital university will be established and launched to provide students with access to world-class quality education.
A refocus will be made on skill development initiatives. The government will launch the Digital DESH e-portal to skill, upskill, and reskill our young.
The creation of high-quality e-content will take place in a variety of ways. Teacher education will help instructors enhance their e-teaching abilities.
Each Center of Excellence will have an endowment fund of Rs. 250 crore that will fund urban planning courses that will aid in developing the sector.
Academic institutes should be fostered and supported for R&D within the framework of the Defense Budget.
What Does This Mean?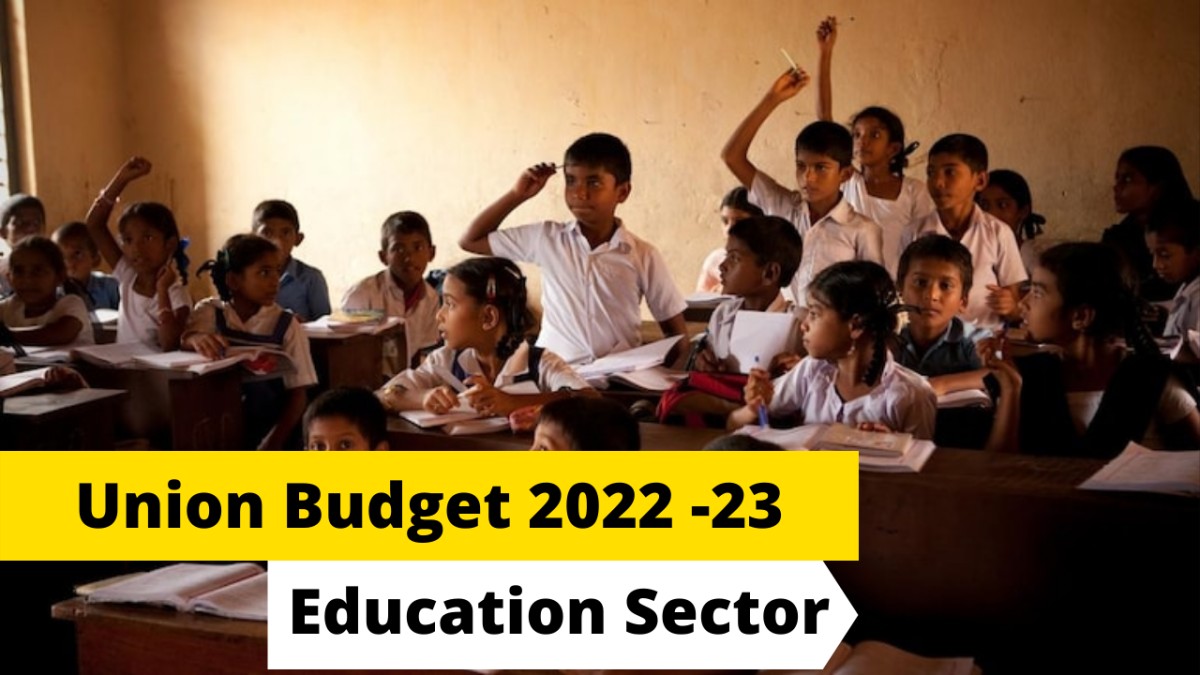 As part of the hubs' responsibilities, each would develop advanced information and communication technology skills (ICT.)
According to Nirmala Sitharaman's speech, the information created by the hubs will be made available in several Indian languages. The finance minister further told that the digital university would follow the Indian Society for Technical Education (ISTE) norms.