Veteran Actress Mandakini To Make A Comeback After 26 Years, Will Seen In This Music Video
Do you remember the actress Mandakini? That Mandakini made a splash in the movie "Ram Teri Ganga Maili" with a bathing scene under a waterfall. Mandakini, who showed her acting prowess in the '90s, left the film industry in the year 1996. But now, after 26 years, veteran actress Mandakini is going to return to the film screen.
Mandakini is now making her comeback with a music video. Mandakini's son, Rabbil Thakur, will also be seen in this music video. Sajan Agarwal will direct this video. The title of the video is "Maa O Maa."
Mandakini is excited about her comeback
At the same time, Mandakini is also very excited about her return. Mandakini said that she has known Sajan Aggarwal for many years and now the two are working together. She said that "Maa O Maa" is a very beautiful song, and she fell in love upon hearing it. She also said that the shooting of this music video would start by the end of April.
Made her debut with "Ram Teri Ganga Maili"
Mandakini made her Bollywood debut in 1985 with Raj Kapoor's film "Ram Teri Ganga Maili". Mandakini's real name was Yasmin Joseph, but Raj Kapoor changed her name to Mandakini. Raj Kapoor's youngest son, Rajeev Kapoor, was the hero opposite Mandakini in "Ram Teri Ganga Maili". The film was a blockbuster and made Mandakini an overnight star. In this film, there was a lot of ruckus in the bathing scene under the Mandakini waterfall. She was seen taking a bath under the waterfall in a very transparent saree.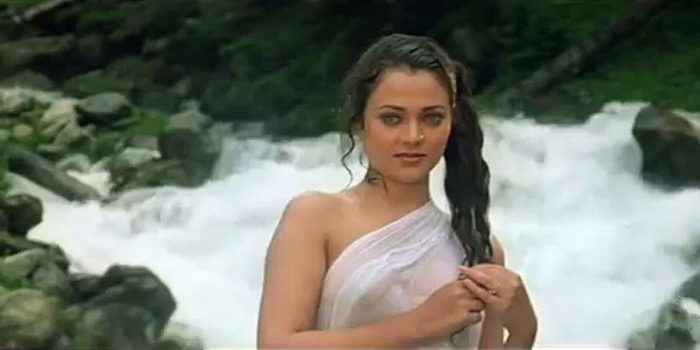 Mandakini's name was also associated with Dawood Ibrahim
After the hit debut, Mandakini got a long line of offers for the film. But, in the same decade of '90, Mandakini's name was also associated with underworld don Dawood Ibrahim. That is because both were also seen together in Dubai. There was also a discussion that Dawood and Mandakini were attracted to each other. However, Mandakini later denied any relationship with Dawood.
It is to be noted that Sajan has also written the lyrics for "Maa O Maa"; the music is composed by Babli Haque and Meera. The song is sung by Rishabh Giri and has been produced by Guruji Kailash Raigar. According to the report, Sajan is also planning to direct a short film that will feature Mandakini.