Video Of Karanvir Bohra Kissing In The Car Went Viral
Popular TV actor Karanvir Bohra is very active on social media. These days he is in Canada with his family. He became the father of a third daughter only a few days ago. The actor went to Canada even before the lockdown last year. This year too, due to the situation not improving in India, he is still in Canada. He constantly posts their pictures and videos with his family. Now one of his videos is becoming very viral on social media.
In this video, Karanvir is seen sitting with his wife in the car. As they sit in the car, as soon as he starts kissing his wife, the Moral Police catches them. This moral police is none other than his daughter. The daughter stops Karan from kissing and also beats him with his toy. Karanvir Dubora tries to kiss his wife TJ Sidhu and his daughter hits him twice and stops him from doing so.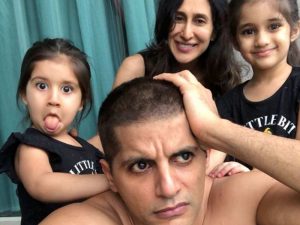 Karanveer with his wife and daughters
This video has been shared by Karanvir Bohra himself. Sharing this video, he wrote, 'Does this happen to all dads? He is afraid to kiss his own wife. The moral police are always watching. The fans of Karanvir are liking the video a lot. Also, by commenting, they are telling their experience. One fan wrote, "These days only children have become moral police." At the same time, one wrote, 'My children also do the same to me.'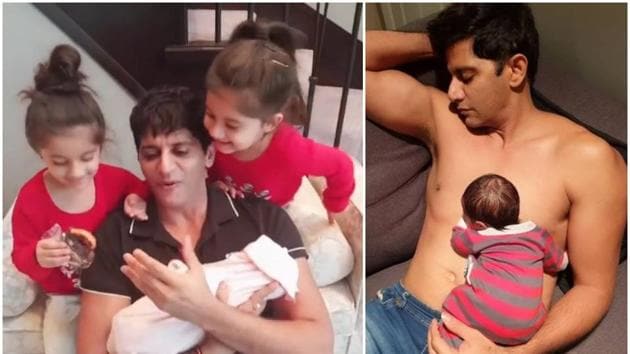 Karanveer with his newborn
Let us tell you, Karanvir Bohra is the father of three beautiful daughters. Both the elder daughters of Karanvir are twins and he has become the father of the third daughter just a few days ago. Karanvir's wife has given birth to her third daughter in Canada. Karanvir is a fun-loving dad and keeps posting a lot of videos and photos with his daughters.