Vijay Varma called Shehnaaz Gill's show, 'Desi Vibes,' a red flag in a video, and the reason will leave you in splits. Thanks to her upcoming movie, Thank You For Coming, Shehnaaz Gill is currently dictating the internet. The movie, which recently made its TIFF debut, received a lot of positive reviews from the general public due to the lead performances by Bhumi Pednekar, Shehnaaz Gill, Anil Kapoor, and others. Amidst all of this, a Shehnaaz video from her chat program Desi Vibes went viral, featuring Vijay Varma in the hot seat.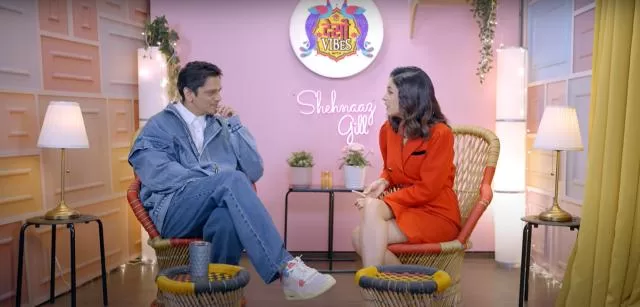 Vijay Varma calls Shehnaaz Gill a red flag
Vijay Varma and Shehnaaz Gill had an amusing conversation during the presentation, which was a lot of fun. In a red dress and black heels, the actress looked stunning. She asked Vijay how she was looking, and the actor responded with a humorous comment. He even continued by comparing Shehnaaz to a red flag and said: "You are looking very good. You are looking like a red flag."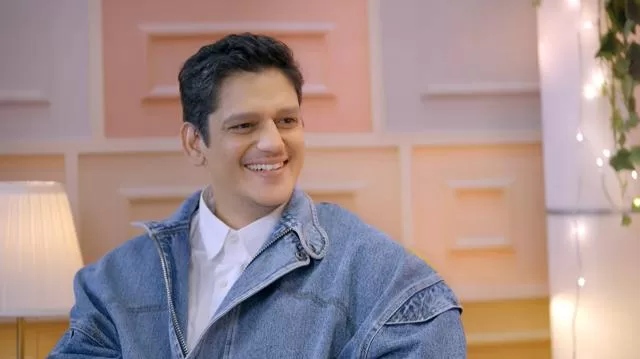 Shehnaaz asked Vijay why he had made the statement after initially looking astonished. The actor answered that he couldn't get to her since she was wearing a red dress because she represented a red flag. He even said that he would have approached her if she had made it orange or green. The explanation made them both laugh out loud. "Because you are wearing this red dress. I can't reach you because you are looking like a red flag. Once you make it orange or green, maybe I can." Click here.
Shehnaaz Gill shared she has always been betrayed in love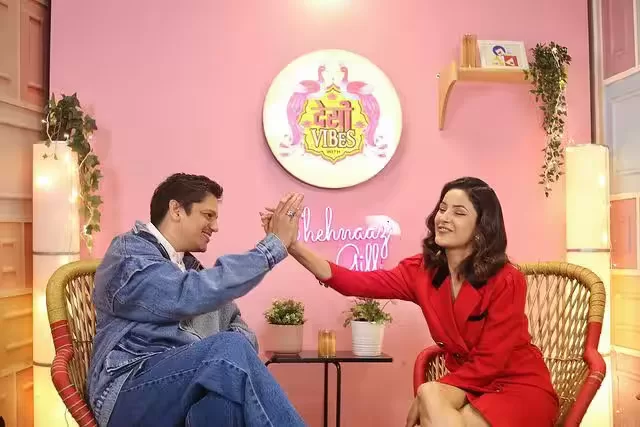 Shehnaaz Gill confessed whether she has ever experienced a romantic betrayal in an interview with Instant Bollywood where she discussed love and betrayals in life. She replied to the same by saying that while she had never betrayed someone, others had. The actress continued by saying that she was always the one who was dumped. She did, however, add that many eventually take a step back once they learn that their partner has a roving eye. She had stated:
"Dhoka maine aaj tak kissi ko nahi diya, to be frank, but sabne mujhe diya hai. Jo bhi gaya hai, mujhe chhod ke gaya hai. Kyunki jab insaan ka pata chal jaata hai ke do jagah ya teen jagah… Phir insaan peeche hatt hi jaata hai."
Shehnaaz Gill's dating rumours with Raghav Juyal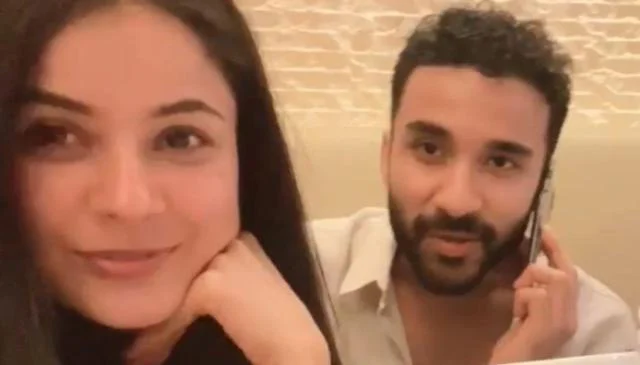 Shehnaaz Gill and Raghav Juyal have reportedly been dating in the past, however neither party has confirmed this. Shehnaaz was once questioned about the veracity of the relationship rumours around her and Raghav during a media interaction at an occasion. However, the actress became irritated and asserted that just because two individuals are seen together does not indicate that they are dating.