Virat Kohli Fiercely Danced On The Song "O Antawa", fans said – 'He Is Not Flower He Is A Fire'
Virat Kohli is a famous player of Indian Cricket Team. When he picks up the bat, he breaks all the records, but whenever he does something beyond the game, it becomes news. Now when Virat Kohli danced before the game, then there has to be a ruckus on social media. You must have never seen this side of Virat Kohli before. His dance video is now going viral.
Virat Kohli
A dance video of Virat Kohli is surfacing on social media, in which Virat is seen swinging on Allu Arjun's Pushpa song "O Antawa" song, that too in a unique way. Virat Kohli, who is seen wearing a black kurta and cream colored pajama, is looking quite handsome in these videos but his dance is more fun. In this video, he is seen dancing along with other players on Pushpa's song "O Antawa". As soon as this video came on social media, it did not take long to become viral.
https://www.instagram.com/p/Cc4p6OFlnlb/?utm_source=ig_embed&utm_campaign=embed_video_watch_again
Actually, recently Australia's all-rounder Glenn Maxwell married a girl of Indian origin, whose pictures were revealed. Soon after the wedding, Maxwell came to India to play IPL. So, upon reaching here, he gave a great reception to the RCB team. In which all the players participated and danced really well. Virat Kohli danced fiercely at this reception party.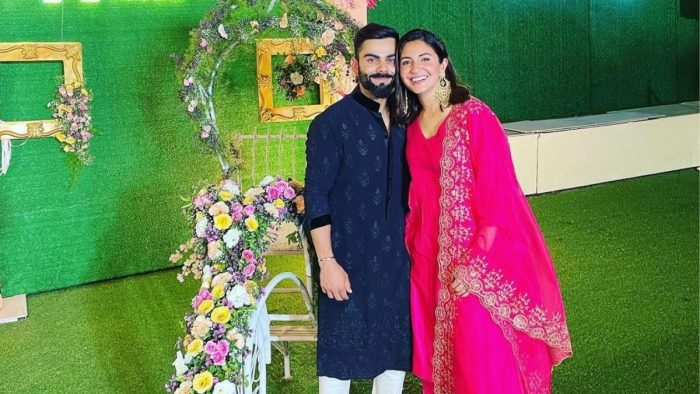 Virat Kohli And Anushka
Virat Kohli has been playing in IPL from Royal Challengers Bangalore. This time also he is part of the team. But till now no big feat has been set with his bat. This time Virat Kohli, who got out for zero twice in IPL, is currently making the news headlines for his dance, and not just for the game.