One of the highest-grossing Hindi films of this year, The Kashmir Files has been a topic of discussion in the country and abroad since its release. Along with this film, its director Vivek Ranjan Agnihotri is also in constant headlines. Meanwhile, once again Vivek Agnihotri and his film are in discussions. In fact, he recently attended a program organized in the UK Parliament with his wife actress Pallavi Joshi. During this, he gave his views in this program based on the theme 'India, World Peace and Humanism'.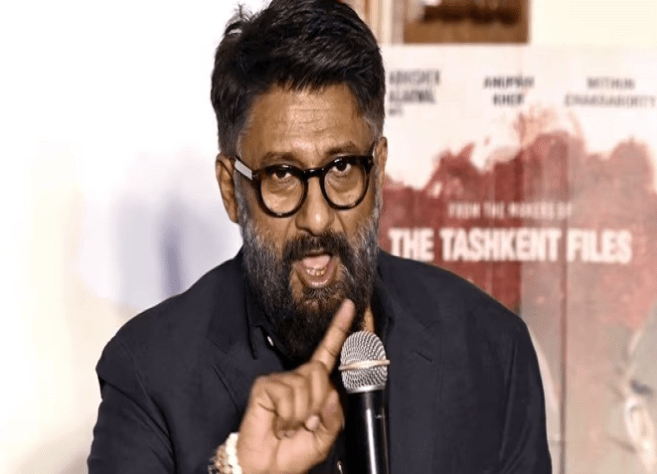 Vivek Ranjan Agnihotri
The event marked the importance of freedom of expression and human rights for minorities and was attended by several MPs from the House of Commons and the House of Lords, as well as local elected councillors. Vivek was very proud to be the first film producer in the whole of Britain to receive such an honour. Expressing his happiness, the director has also shared a tweet.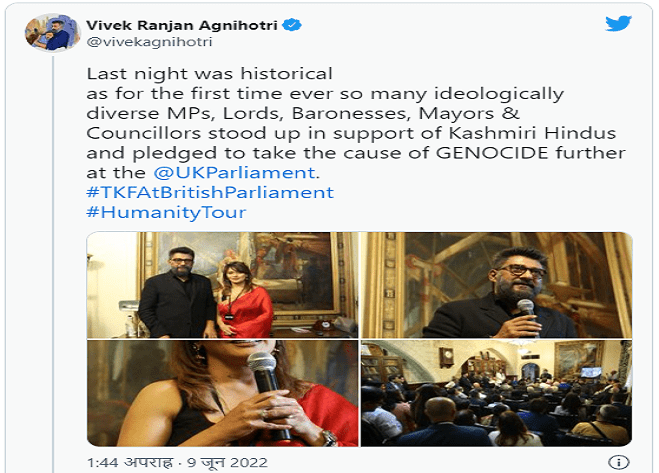 Vivek Ranjan Agnihotri's Post
Vivek wrote in his tweet, "Last night was historic. For the first time so many ideologically diverse MPs, Lords, Baronesses, Mayors and Councilors stood in support of Kashmiri Hindus and resolved to take this issue of genocide further." MPs from various parties also attended the program for talks with Vivek Agnihotri and Pallavi Joshi.
Talking about the film 'The Kashmir Files', this film directed by Vivek Agnihotri is based on the massacre of Kashmiri Pandits in Kashmir during 1990. The film is a true story, which narrates the atrocities committed on the Kashmiri Pandit community. Released in March this year, the film had earned a record break after the pandemic. Actors like Anupam Kher, Mithun Chakraborty, Pallavi Joshi, Darshan Kumar were seen in the film.