Popular social media and television personality Uorfi Javed has always been in the spotlight for her daring and unorthodox style. She is praised for her impeccable style and frequently grabs the public's interest. Uorfi isn't afraid to draw attention when she appears in public and often flaunts her homemade attire. She occasionally receives criticism online for her style choices. However, not everyone agrees with her wardrobe choices.
Unusual "Arrest" Goes Viral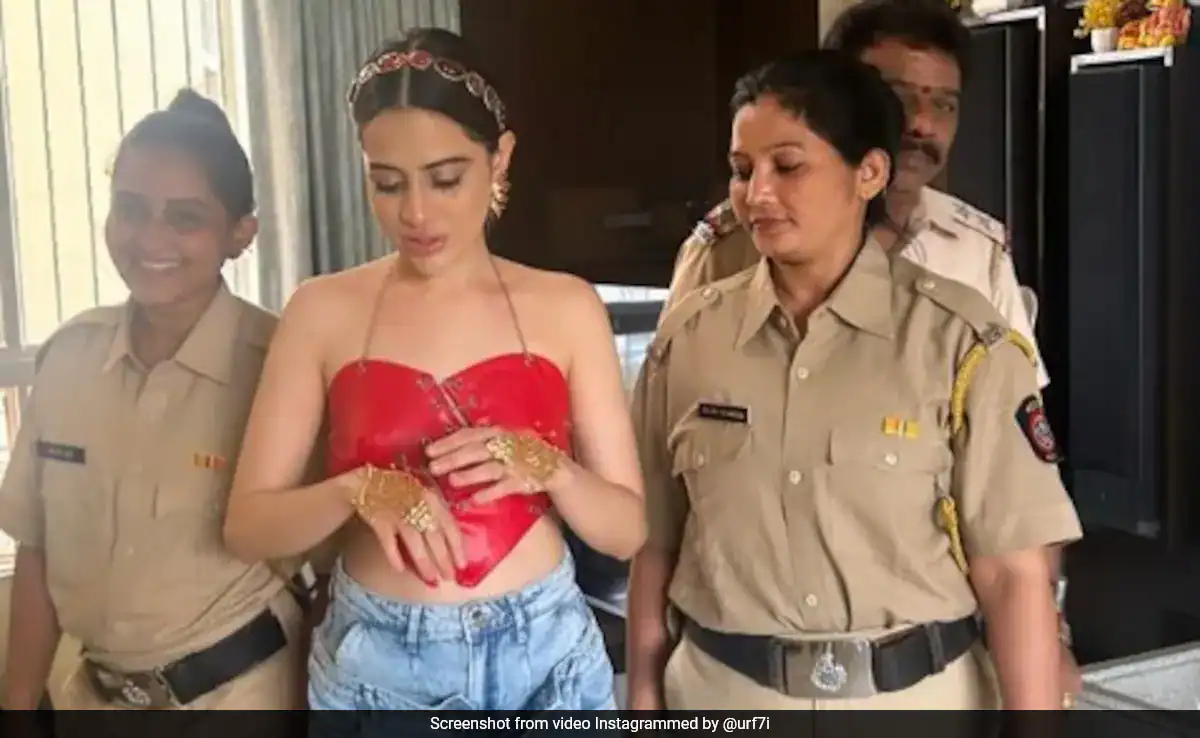 A video that surfaced online recently showed Uorfi Javed being "arrested" for her attire, and it caused quite a commotion. The video shows the Mumbai police detaining the celebrity due to her attire choice, which has sparked debates and discussions on several sites.
Instagram Revelation
Uorfi Javed shared her thoughts on the contentious video on her Instagram account on November 3, 2023. In the now-viral video, people posing as police officers arrest her, and she shares a photo of herself with them. Uorfi humorously referred to the video as an "arrest by the fashion police," but he emphasized that it was part of a marketing shoot for @freakinsindia.
The Truth Behind "Arrest"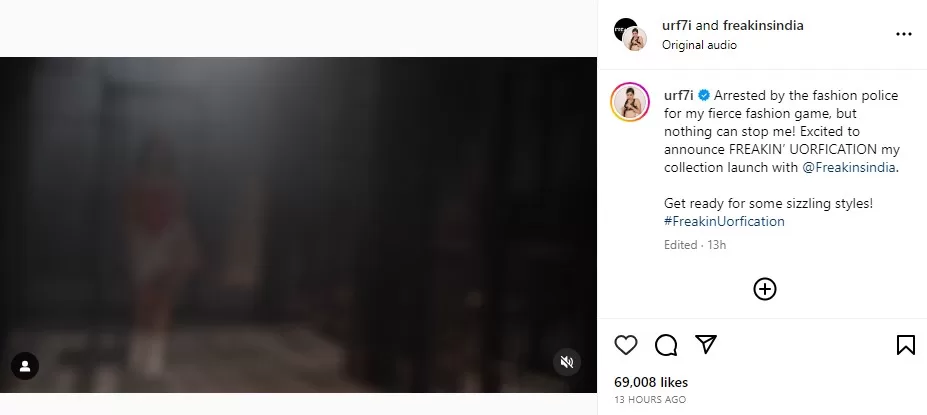 After that, Uorfi Javed made light of her "arrest" by the "fashion police" and revealed her new fashion line, "FREAKIN' UORFICATION," which she had created in association with @Freakinsindia, in an Instagram video. Fans began to notice and admire her more for her upbeat demeanor and original perspective.
Mumbai Police's Reaction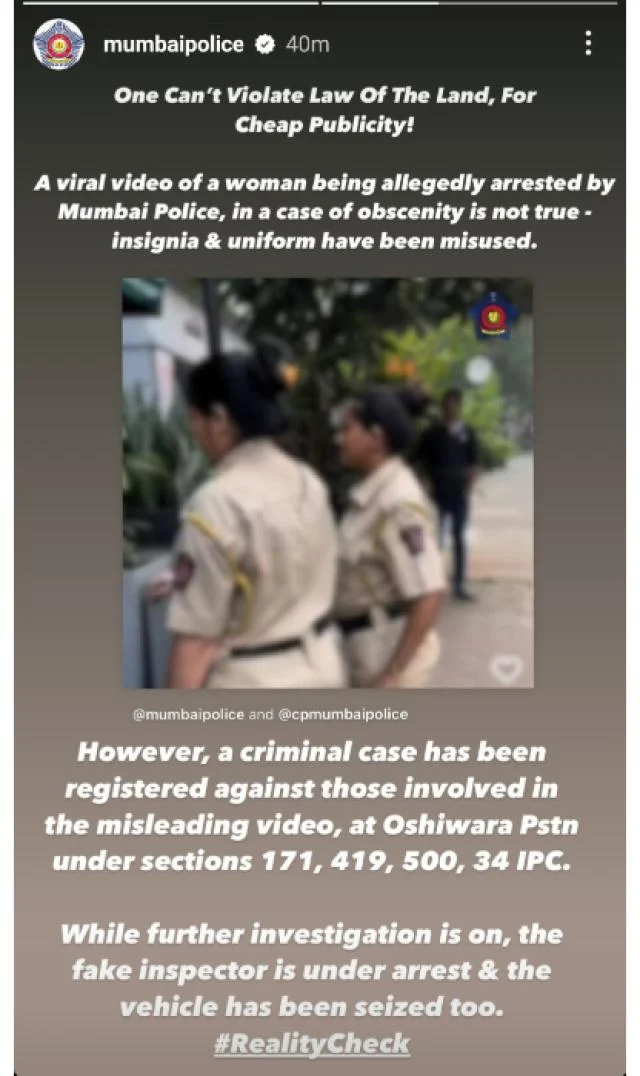 During an interview with India Today, Deputy Commissioner of Police (DCP) Krishnakant Upadhyay of Mumbai confirmed that Uorfi had not been arrested. The Mumbai police's official Instagram account shared a portion of the viral video and the news that they had charged someone with creating the bogus film. The Oshiwara police station received the complaint and charged the offenders under multiple sections of the Indian Penal Code (IPC).
The Viral "Arrest" Video
On November 3, 2023, a video of Uorfi's purported "arrest" went viral. It showed the star having a laid-back dinner with paparazzi while wearing a stunning red backless blouse with a heart design and flared pants. The "police" in the video were asking Uorfi to go with them to the police station, which raised some questions. They justified her 'inappropriate' attire in public.