What Did Yami Gautam Do To Prepare For Her Role As A Haryanvi Cop In Dasvi? Deets Inside!
Yami Gautam is a few of the best actresses in Bollywood right now. When A Thursday came out recently, she was very popular. Yami is now experiencing the success of her next movie, A Thursday.
Dasvi also has Abhishek Bachchan and Nimrat Kaur, so it has a lot of people to look out for. When she talks about her character in the movie, as she has always played different types of characters in her movies.
For Instance: People love Yami's performance in her most recent OTT movie, "A Thursday." The actress played a very intense school teacher who takes 16 students hostage. Her new movie, Dasvi, will show that she's not afraid to play a different and challenging character on screen.
In her next movie, she will play a cop. The actress will play a Haryanvi female cop in the movie, which comes out next month.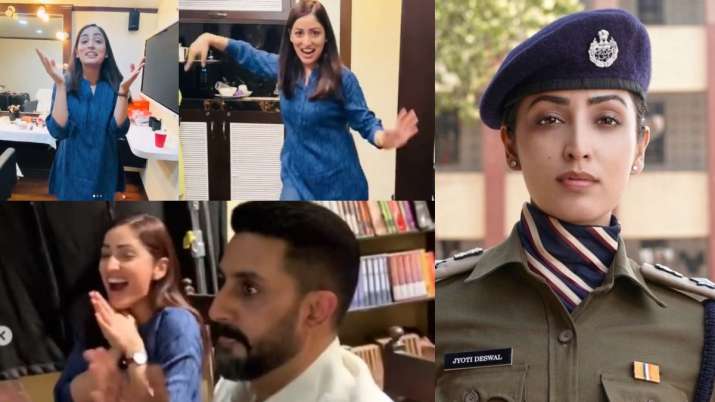 As she talked about how she had to learn how to be a cop, Yami said: "In a few documentaries, I saw stories about real-life female cops and IPS officers. I saw how they act, how they are inside and outside of the jail, and what their families are alike, and I learned a lot. How do they talk, what kind of sense of humor they have, how do they dress, and whether or not they always wear uniforms. It was a big surprise because this is a job or person of that kind." In this case, I would say:
Yami also talks about what it's like for her to play as a woman cop in a movie "It's one of those jobs that anyone can be inspired by, especially as a girl. When a woman takes on a job like that, with a stature like that, who is so honest, who is independent, who is razor-sharp with her focus, and at the same time, it doesn't make her not witty. It doesn't make her rude. So, we made the characters based on these principles and with this character's traits and background story for Jyoti Deswal."
She also has OMG2 with Akshay Kumar and Pankaj Tripathy and a few other projects that haven't been announced yet on her list.