Check Out How Twinkle Khanna Rebutted Trolls For Writing A Column About Salman Khan's Marriage
Twinkle Khanna is a brilliant actress, but she abandoned performing after her 2001 film Love Ke Liye Kuch Bhi Karega for personal reasons in recent days.
Twinkle Khanna is a wonderful actress who is also a gifted writer, as seen by the popularity of her articles and books. There are occasions, though, when her point of view is not well received; for example, when her intended dig at Salman Khan backfired.
Despite the fact that it was a lighthearted essay, Bhai followers were angry and began trolling the Baadshah actress. Khanna, who is known for her outspoken responses, didn't hold back when responding to the internet trolls.
Despite her talent, she abandoned acting after her 2001 film Love Ke Liye Kuch Bhi Karega for personal reasons. She later became a successful author, and she and her husband, actor Akshay Kumar, have produced several films together.
Twinkle Khanna penned a funny classified on important figures including Arnab Goswami, Asaram Bapu, Rahul Gandhi, and Narendra Modi in a column for the Times of India in 2016. Salman Khan was one of them. Despite the fact that it was a humorous piece, fans of the Bajrangi Bhaijaan actor reacted negatively and began harassing the woman.
Despite the fact that Twinkle Khanna did not mention Salman Khan, it was clear that the classified was about him. "Alliance Wanted For India's Oldest But Most Eligible Bachelor: Dashing, non-vegetarian, successful, and muscular Khandani lad," she wrote. Excellent dancer, actor, and artist. Girl must be attractive, thin, and enjoy long, off-the-beaten-path drives. The bride should not be overly chatty, as the groom will not accept any buck buck. Caste is irrelevant. Sultan@Bhaijaan.com is the email address to contact.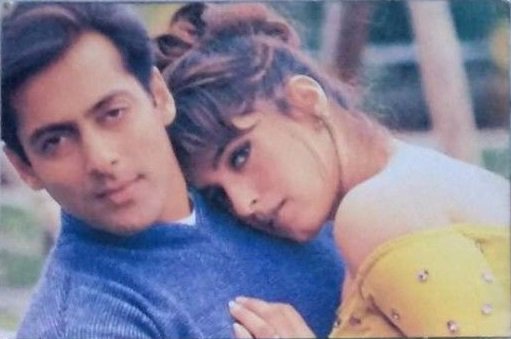 Khan fans did not spare the Mela actress when her column went viral, with netizens insulting and ridiculing her for it.
When the trolling became unbearable, Twinkle Khanna resorted to Twitter and tweeted, "I write social, political satire-will not investigate an ant & spare an elephant because I fear being trampled by the herd #TrollProof #CarryOn."