Worried About Your Health????? Here are Some Ways that can help Boost your Body and Mind
Health concerns regarding women are a little different from men. The following tips can help ladies to make them feel healthy, beautiful, and energetic.
Feeling healthy and beautiful at every age, it is essential to make smart choices for a healthy lifestyle. Here are some of the simple but effective things that can be done by women on a regular basis to make sure they help in boosting their health.
#TIP 1 Consumption of a Healthy Diet
Here you will need to eat as many natural foods as you can. This means that you will need to consume as many fresh vegetables and fruits as you can, and almost no processed foods. Have whole grains and foods with higher fiber at breakfast, and have leaner cuts of poultry, fish, and meats. Low-fat dairy can also be included in the diet in accordance with your age, along with regular consumption of calcium of 700 to 1400 milligrams regularly to avoid diseases like 'osteoporosis'.
Eating healthy will help you in keeping the perfect weight as per your height. So, try raw veggies like carrots, broccoli, celery, cucumbers, or try them with fresh yogurt.
#TIP 2 Exercise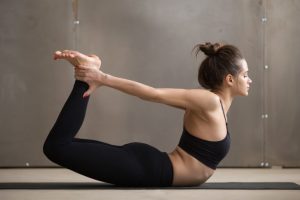 Diseases related to the heart are considered to be the lead cause of fatality of young women; however, regular exercise can surely help in keeping your heart healthy. Generally, aerobics is considered to be ideal for women as it includes a bit of every exercise.
#TIP 3 Avoiding Perilous Habits
Try staying away from tobacco like cigarettes, and don't touch drugs. Alcohol can somehow be taken in moderation. According to some studies, one drink in a couple of days can be safe for women.
#TIP 4 Management of Stress
Regardless of the stage of life including grandmother, mother, daughter- every woman wear multiple hats and has to deal with extensive stress and pressure.
Take at least half an hour to have your ME TIME and relax to get your perspective back on track. Mental health is the first and foremost thing to consider for your physical well-being. Meditation can also help you manage your stress.
#TIP 5 Safety with the Sun
Excess amount of exposure to the harmful rays of sun has the possibility of causing skin cancer, and that is deadly. For protection against skin cancer, make a habit of wearing sunscreen with SPF (sun protection factor) half an hour before going out during the day.
#TIP 6 Check-up for Breast Cancer
According to the American Cancer Society, women do not take self-exams of breast monthly. However, they can opt for it in their early 20s. If you see any changes in your breast, then report to your doctor immediately without any hesitation. Women who are above the age 40 should get a mammogram done every year, and it is considered to be the most effective way regarding the detection of cancer in the early stages.
Every woman's health is in requirement of change with time; but the fundamentals of her health remain the same. If the tips are followed with concerns then it may help in the improvement of your beautiful life. Happy Living!