Yami Gautam reveals she and Aditya Dhar were supposed to get engaged but instead had an unexpected wedding.
Recently, Bollywood Star Yami Gautam surprised enthusiasts with her wedding announcement in June. In a recent interview, The actress Yami Gautam revealed that she and director Aditya Dhar had initially planned to only get engaged, and the wedding was impromptu.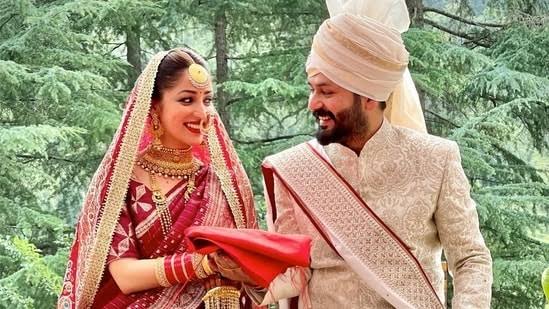 In a discussion of her recent interview, Yami Gautam has shared that her and Aditya's families were over the moon with their decision to get engaged, but then Yami Gautam's grandmother implied they should get married. "We were just supposed to get engaged, and then we were going to let time take its due course. But my name was like 'This engagement and all is not a part of our culture, so how about getting married?' Then Aditya asked, 'Are you ready? Shall we?'" 
Yami Gautam added and said, "And I said, 'Yeah. Okay. Let's do it at our home in Himachal.' And we just went for it." Yami Gautam also has shared that the timing of the pandemic led to their wedding. "We didn't see it happening this year honestly. But as they say, whenever it's meant to be, it's meant to be. We didn't plan it but I think it happened most beautifully. This is actually what I wanted. This is who we are," she has shared. 
https://www.instagram.com/p/CPx2aT7l_Xq/?utm_medium=copy_link   
The newly married couple,Yami Gautam and Aditya Dhar had a low-key wedding with just their family members and close friends in attendance. The Bhoot Police actor shared that at their core, she and Aditya are both family-oriented people. She even added that even though they haven't gotten any time for a honeymoon yet, she wanted their families to tag along on the vacation. "Honestly, my sister and everybody were asking, 'Where will you all go?' I said, 'Wherever we go, you all have to come. She said, 'What? How ridiculous is that? What kind of a Barajtya family film are you making?' But you know that's who we are. We love having our families around." 
https://www.instagram.com/p/CPxGNPKF_Bp/?utm_medium=copy_link  
Bollywood star Yami Gautam also talked about the actual stages of their relationship and how their friendship started developing during the promotions of Uri.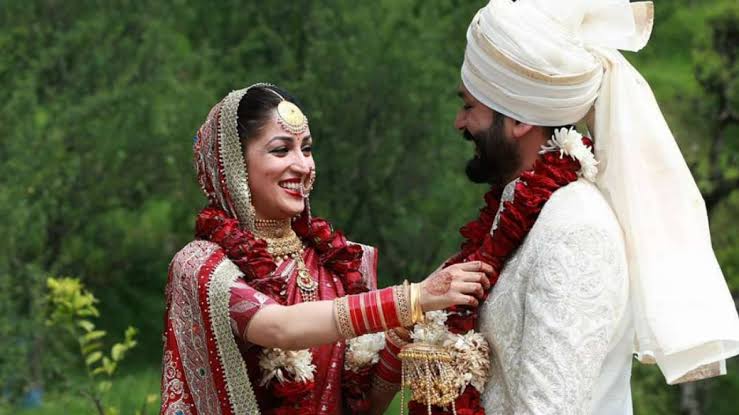 She said, "We started interacting during the promotions of Uri and that is when we started knowing each other. It had been about 2 years and we were just like 'Let's get married. Our families were equally happy, or probably even happier." 
Yami Gautam upcoming work:
On the work front, Yami Gautam will soon be seen in Bhoot Police. She also has Dasvi, Lost, and A Thursday in her kitty.