Youtube Star Ashish Chanchalani Tests Covid Positive; Says, "The Body Aches Are Absolute Worst" Deets Inside!!!
Well-known YouTuber Ashish Chanchlani took to Instagram on Thursday to share his diagnosis. The YouTuber, who has mild symptoms, is in-home quarantine and said he will be back stronger than ever. Social media star Ashish Chanchlani on Friday informed fans that he has tested positive for Covid-19. While Ashish shared that he has 'mild symptoms', he added that the 'body aches are the absolute worst. The YouTuber is currently home quarantined and sought love and wishes from all.
People are asking if he got covid because of his Goa trip to which his father has reacted, this is what he has to say, "Ashish was in Goa for 3 days. All was well until he landed and walked out of the Mumbai airport. Just as he was coming out, he felt chills and as a precautionary measure, went straight to our other house. The chills continued with a few other mild symptoms and our doctor advised him to get an RTPCR done. The test came positive," Senior Chanchlani.
And then? Immediately, each and every member of the Ashish Chanchlani clan went in for a test. "Thankfully, nobody from the rest of us tested positive," Anil Chanchlani informed. "Our entire family is taking care in every possible way to see that we guard ourselves from COVID. And yes, my son Ashish's case is not Omicron," he concluded. Ashish also shared an Instagram post stating that he has tested Covid positive take a look at what he said- The YouTuber wrote, "I have Home-quarantined myself for complete isolation from others till my recovery. Your love and wishes are enough for me. Take care of yourself and especially your family, and please stay safe. Will be back stronger than ever."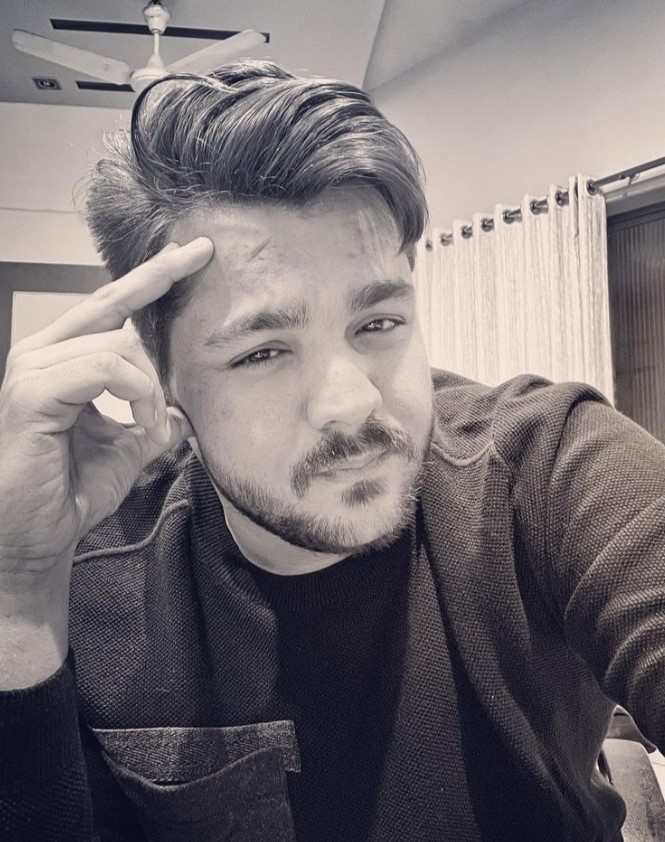 Many celebrities were quick to reply to Ashish Chanchlani's post. Sunny Hinduja wrote, "Khayal rakh bhai," while Sunil Grover commented, "Get well soon." Rajkummar Rao posted, "Take care bhai. Will pray for your speedy recovery ." Others like Tisca Chopra, Aahana Kumra, Shivaleeka Oberoi, Aanchal Munjal, and Paras Kalnawat also wished him a speedy recovery.