3 Offbeat Pooja Room Designs You're Sure to Love
Pooja rooms are the most essential room in most of our homes. If your abode is too tiny to have a pooja room, you can designate a specific area in your house to set a lovely mandir of your choice. The following are some stunning pooja room designs and other things for you to consider.
A pooja room may contain one or more idols. An incense holder, a temple bell, a candle or deepak, and a tiny vessel to hold offerings are also required in the pooja room design.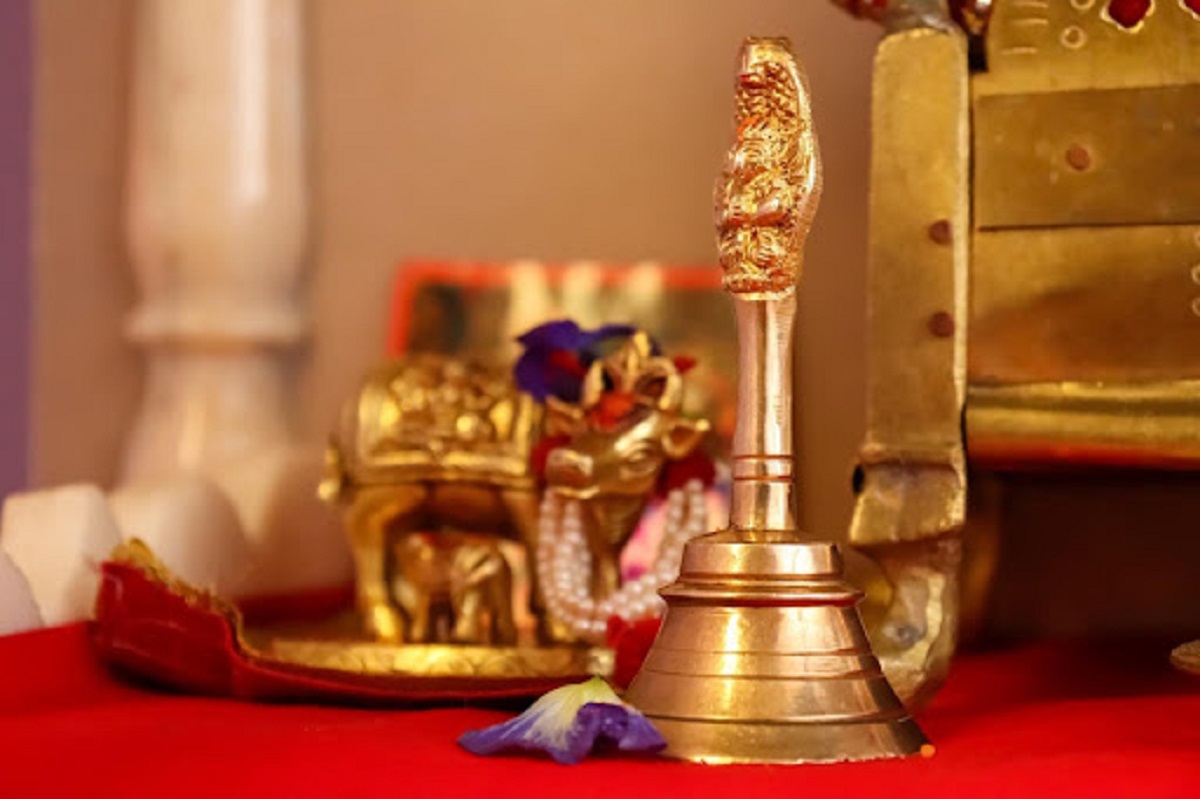 We've always been fascinated by temple architecture. To bring it home, design your pooja room with elements from Indian temple architecture. Make a grand entrance with a pair of columns in marble or wood. Adding a hanging lamp for a temple-like feel is one of the most interesting pooja room ideas. Another good idea is to construct the ceiling in the shape of a dome.
Add classical Sanskrit verses or shlokas on a large canvas or etched on glass as a backdrop for your pooja room. In calligraphy, write the shlokas.
# 1 Wooden Pooja Room Designs 
Wooden mandirs complement any style of home design or décor. Ready pooja room modules are now available in a range of materials. Such pooja rooms infuse an area with luxury. Wooden décor, on the other hand, needs to be cared for and maintained on a regular basis. When igniting incense and diyas in the room, use extreme caution. The pooja room also benefits from the versatility and warmth of wood. Tiny pooja room designs are an option if you don't have enough space. Instead of having a new wooden mandir design created at home for larger homes, you can renovate old wood or hunt for affordable wooden mandir designs that can be refinished as desired in second-hand stores.
# 2 Marble Pooja Room Designs
If you have a large home with enough space for a separate pooja room, marble pooja room designs are an excellent choice. Although it will require significant maintenance and expense, it will last for a long time, and you will not have to worry about termites. When used for pooja room interior design, marble complements all types of décor and flooring. Your pooja room will not only appear rich and elegant, but it will also be ideal for those looking for tiny pooja room designs.
# 3 Modern Pooja Room Design
You can convert a portion of the wall or the entire wall into a pooja space for a modern puja room design. Create six to eight-inch-deep niches in the wall. An idol/image can be placed in each niche. Make sure that each niche has a spotlight so that the idol can be seen. In this tiny mandir design, you can place diyas or flowers in front of the idol.
So, these were some off-beat yet beautiful pooja room designs for the most peaceful area of your home. These design ideas are inspired by the tranquility and calmness that are symbolic of any holy place. With these pooja room design ideas, you can create a space that lets you connect with the divine powers and unburden yourself as you find the truer meaning of life. Whether you're someone who likes to meditate and lose yourself as you talk to God each morning or someone who just wants a peaceful corner in their home, these pooja room designs will be perfect for you. 
However, if you want to take your pooja room design up a notch, it's best to connect with professional interior design firms such as Livspace. Livspace is one of the most well-known interior designers in the country. Explore their website to know more about their offerings.