5 New Inmates To Join Tinka Jail Radio In Haryana; Auditions For Jail Radio Commence In Faridabad Jail
5 inmates are selected as Radio Jockeys for the Faridabad Jail Radio. Audition was conducted by Shri Jai Kishan Chillar, Superintendent and prison reformer Dr. Vartka Nanda. With a mix of undertrial and convicts, these selected inmates will go through the rigorous training program conducted by  Vartika Nanda.
The Team
Rajkumar, a convict, will tell stories on the Jail radio and will be trained as a storyteller. Manu, who was already trained as a RJ in 2020, will be the quiz master along with Rahul. With this Tinka Tinka Jail Radio is introducing 2 additional segments of storytelling and current affairs. One inmate named Mehtab has done a Ph.D. in Social Science. He will now  be a part of the Tinka Prison Research Cell, which started its work in Haryana in 2021.Both Tinka Tinka Podcasts and Tinka Research Cell are exclusive research units established by Vartika Nanda.
According to Shri Chhillar, "We are getting a very encouraging response. There is a clear reduction in the cases of aggression and depression in the jail due to the presence of the jail radio." Dr. Nanda added, "The new set of RJs in this jail will certainly bring a fresh breeze to the existing programming."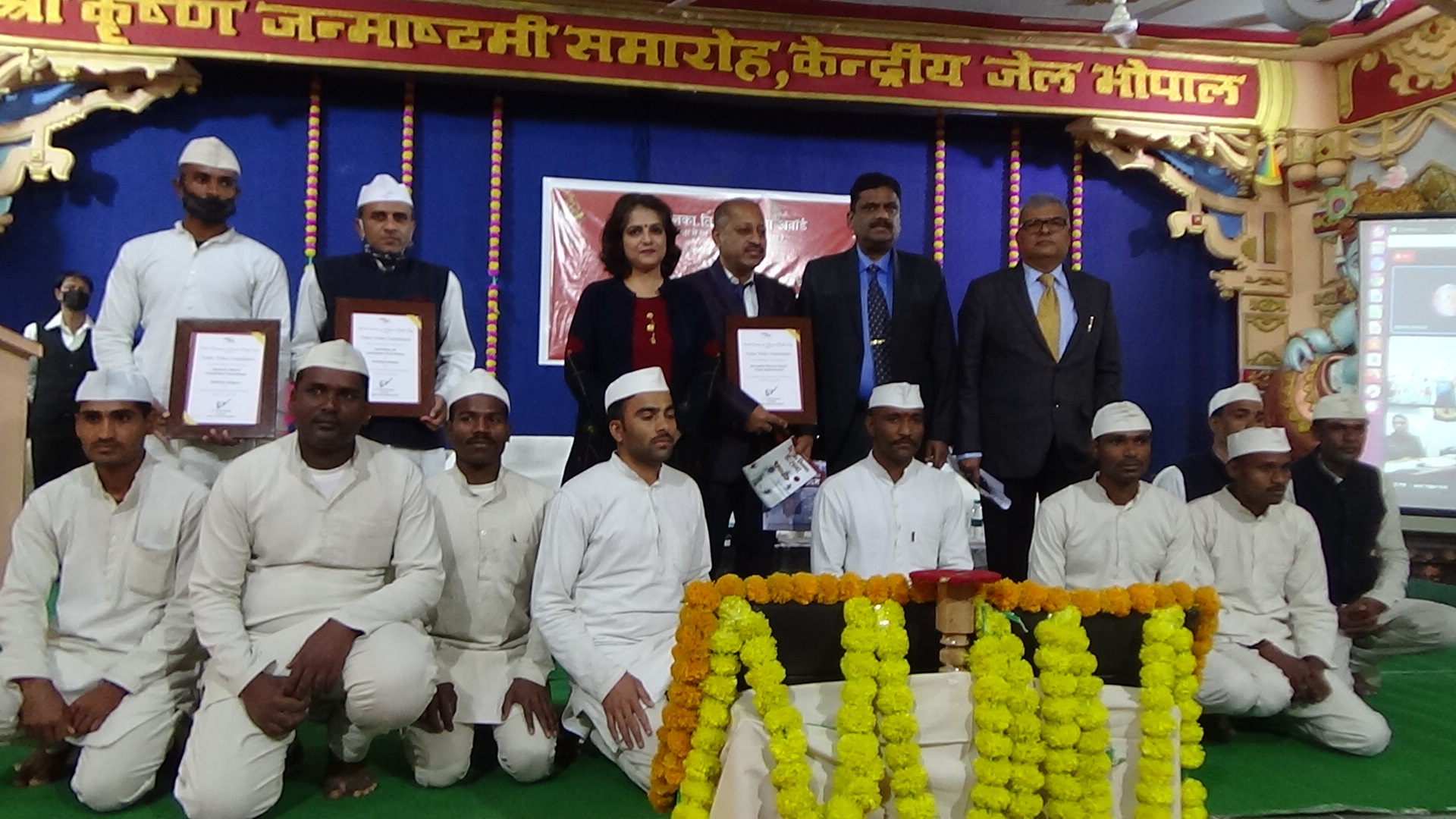 History of District Jail, Faridabad
District jail Faridabad is considered as one of the modern jails in India. It is known for its paintings, pottery and other art and craft works of inmates which are displayed in Surajkund Mela every year.
About Jail Radio Faridabad
Prison Radio, in District Jail, Faridabad was inaugurated on 28th January, 2021 by Shri K. Selvaraj (IPS), Director General of Prisons, Shri Jai Kishan Chillar, Superintendent Jails and Dr. Vartika Nanda, Founder of Tinka Tinka Foundation. Shri Jai Kishan Chillar was given the Tinka Tinka India Award for the year 2021 by Shri Arvind Kumar, DG, Prisons, Madhya Pradesh for his extraordinary work towards jail reforms. Tinka Tinka India Awards are exclusive awards constituted by Vartika Nanda that are given annually to jail inmates and prison administrators. These awards have completed 7 years of its celebration of art and creativity.
About the Founder
Inmates are being  auditioned, trained and prepared for broadcasts by prison reformer Dr. Vartika Nanda, Founder, Tinka Tinka Foundation. She is the head of Department of Journalism at Lady Shri Ram College, Delhi University.  She has initiated a movement on prison reforms in India under the banner, Tinka Tinka.  President of India, Shri Pranab Mukherjee, conferred the Stree Shakti Puraskar on her in 2014.
Tinka Tinka Foundation recently came into limelight with the release of a special documentary by BRUT. This is an exclusive film on prison radio in India.
#vartikananda #tinkatinka #tinkamodelofprisonreforms #prisonreforms #jail #jailradio #jailatm