A Wave Of Mourning In Bollywood Due To The Death Of Shane Warne, Stars Paid Condolences!
Australian cricketer Shane Warne has passed away due to a heart attack. The news of his demise has spread rapidly in the flames. Many Bollywood actors also expressed shock over his death. These include actors like Shilpa Shetty, Ranveer Singh, Akshay Kumar, Anil Kapoor, and Ajay Devgan.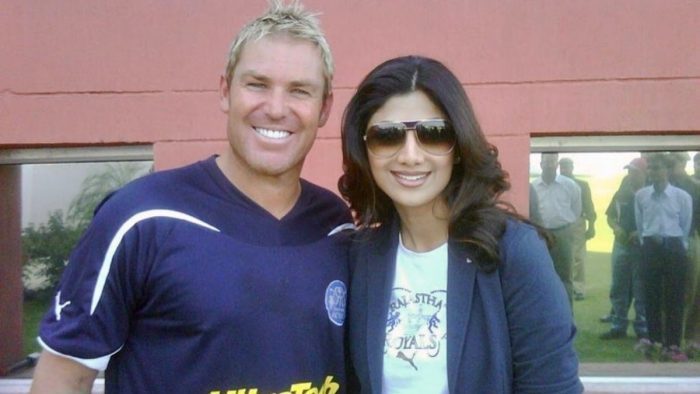 Australian player Shane Warne has died at the age of 52
Australian cricketer famously known as leg-off spinner Shane Warne has passed away at the age of 52. He has left behind a shocking family, friends, and fans. His passing has caused many Bollywood actors to express grief on social media. A statement was issued confirming Warne's death. He said, Shane Warne was found dead at his home, every effort was made to save him but he was not saved.
Shilpa Shetty pays tribute to Shane Warne
Shilpa Shetty did a lot of work with Shane Warne in the Rajasthan Royals team. She has shared many pictures of her with Shane Warne on her Instagram post. With this she wrote in the caption, 'Legends live on' with heart emoji.
https://twitter.com/akshaykumar/status/1499762672610398210?s=20&t=J6bRXF0WFwoyn0nnm8sjlw
while Ranveer Singh shared Shane Warne's picture. Akshay Kumar tweeted and wrote, 'Saddened by the untimely death of Shane Warne. You can never enjoy the game of cricket without this person. This is heartbreaking news, Om Shanti'
Cricket lost a gem today. Rest in peace, legend Shane Warne. Gone too soon, prayers 🙏🙏 pic.twitter.com/PEFnQt07Kt

— Sunny Deol (@iamsunnydeol) March 4, 2022
On the other hand, Sunny Deol said that the world of cricket has lost a gem. Shane Warne, you left too soon. While Ajay Devgan has written, 'I am still struggling with the news of Shane Warne's demise. Your cricket will always be remembered in the hearts of people. '