Abhishek Bachchan Said That Awards Don't Matter, They Say Those Who Never Got It
Bollywood actor Abhishek Bachchan may not have given many hits on his own, but the audience believes that he puts in a lot of hard work to play his character. For some time now, Abhishek has tried to introduce his skills to the audience through web series and OTT platforms and his efforts are slowly paying off. Fans liked Abhishek's performance in 'Breathe into the Shadows' and the film 'The Big Bull'. Now Junior Bachchan is going to be seen in the film Bob Biswas. In Vidya Balan's superhit film Kahaani, Bob Biswas was a character who remains an LIC agent and also a part time killer. Now Abhishek Bachchan is going to bring this powerful character to the screen. Along with the promotion of this film, Junior Bachchan also shared his thoughts about the awards.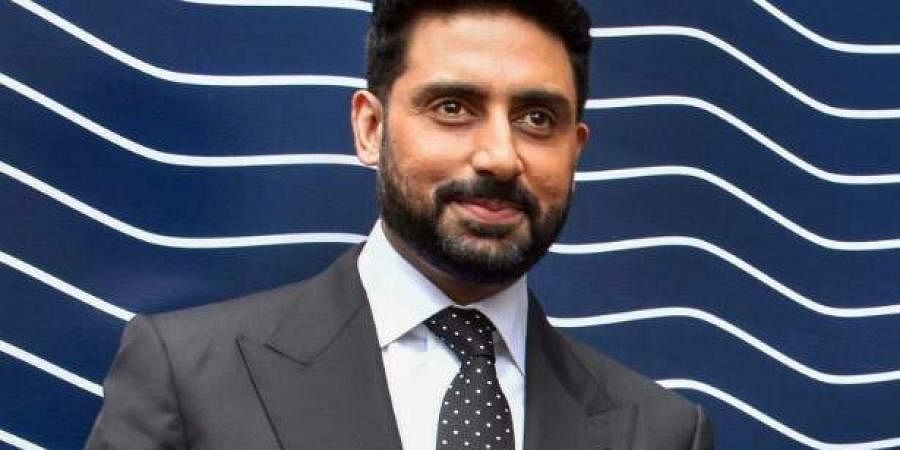 Actually Abhishek was asked what is the importance of awards and does he ever feel that he deserves awards for his performance? On this, Abhishek said, 'Everyone works to get praise and awards are a form of that praise. Everyone wants an award and only those people say that award is not special, those who never get it'. Abhishek Bachchan said, 'Awards matter to everyone. If someone says that I do not agree with the awards, then he is lying because you have not received the award. It's a simple thing. Look, we are all artists, when an artist is awarded and praised, nothing is more important than an award. Abhishek said, 'We work a lot to get compliments. This is our business. Our financial condition improves with this. If you praise an actor, it will make him happy. We work to get compliments. If you are not getting the award then it means either you are not famous or your work was not good.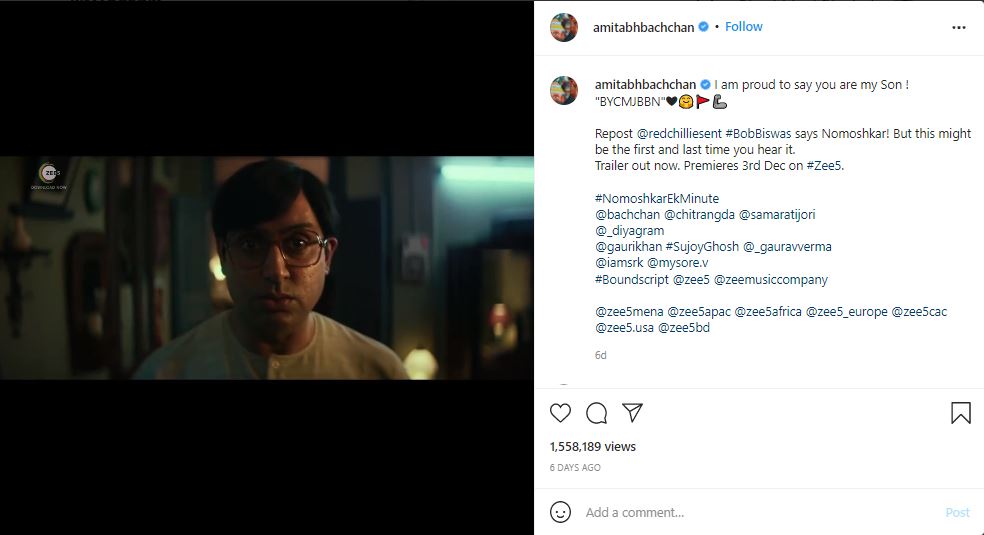 The trailer of Abhishek Bachchan's film 'Bob Biswas' has impressed his father and the emperor of the industry, Amitabh Bachchan. On Saturday, Amitabh Bachchan shared the trailer of his son's film on his social media and wrote that he is proud of his son Abhishek Bachchan. Amitabh wrote, 'I am proud to say that you are my son'! Amitabh Bachchan's reaction to this, son Abhishek gave his reaction and wrote, 'Love you, Pa. But, you will always be Big B for us'.