Aditya Narayan & Shweta Agrawal Blessed With A Baby Girl!
Good news has come to the house of singer and host, Aditya Narayan. Aditya Narayan's wife Shweta Agarwal was pregnant and now Shweta has given birth to a little angel. Aditya and Shweta have become parents. Shweta has given birth to a lovely daughter. Although Shweta and Aditya became parents on 24 February itself, they did not share the picture of their daughter with Goodnews fans. Recently, Aditya has given an interview, in which the singer has given this good news to the fans. In this interview, Aditya said that he always wanted to have a daughter.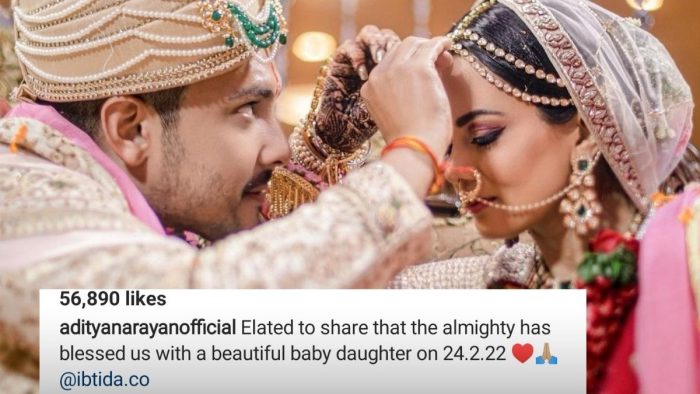 Aditya Narayan has given an interview to 'Bombay Times', in which Singer told that many people told me that there will be a son. But I had always been hoping that I would have a daughter. Daughters are the closest to their father and I am very happy that little angel has come to my house. Shweta and I are very happy to be parents.
Further, Aditya Narayan told that I was with Shweta at the time of delivery. Then seeing Shweta I realized how much courage women show to bring a child into this world. My respect and love for Shweta have increased manifold. When a woman gives birth to a child, I face many things. Even during pregnancy, women have to face many things.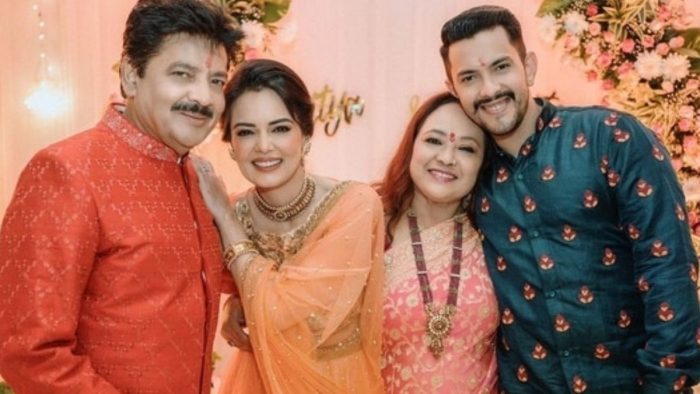 Aditya is from a musical family and that is why he started singing songs for his daughter from now on. The singer has told this thing. He said in the interview that I had already sung songs for him. Music is in his DNA. My sister has gifted him a small music player. Nursery rhymes and spiritual things are played in this player. His music journey has just started.
Let us tell you that Aditya Narayan and Shweta have dated each other for 11 years and then both got married in the year 2020. The marriage of both was completed between some close people. At the same time, both of them have welcomed their first child, with which they are very happy.