Aishwarya Rai Bachchan's Bond With Jaya Bachchan Was Revealed By Abhishek Bachchan
Undoubtedly, Aishwarya Rai Bachchan is one of Bollywood's most well-known actors and actresses. The former Miss World began her career in show business in the 1990s, and after a few years, she had effectively established herself as one of the leading actresses of her day. Aishwarya displayed her acting talent in several movies.
Aishwarya's followers are curious about her personal life, particularly her time spent with the Bachchans, in addition to her career. Regarding this, her husband, the actor Abhishek Bachchan, previously discussed their friendship and showed how close the two women are to one another.
With their unbreakable chemistry, Bollywood's star pair Abhishek Bachchan and Aishwarya Rai Bachchan can inspire love. Abhishek and Aishwarya are madly in love with one another, and their photos perfectly capture this. The bond between Aishwarya and her mother-in-law Jaya Bachchan was the subject of an emotional speech by Abhishek. The Dasvi actor described how close Aishwarya and Jaya are to one another.
Abhishek and Aishwarya brought tremendous elegance to Karan Johar's game show on Koffee With Karan season 3. Abhishek was questioned by Karan about the three ladies in his life—his mother, older sister, and wife—and how important a role he plays in each of their lives. According to Abhishek, all the girls deserve credit because he played a very minor role in it. Additionally, he mentioned how close Jaya Bachchan and Aishwarya are to one another. He described how they communicate about everything and how he believes his mother has effortlessly assumed the role of Aishwarya's confidante in the home.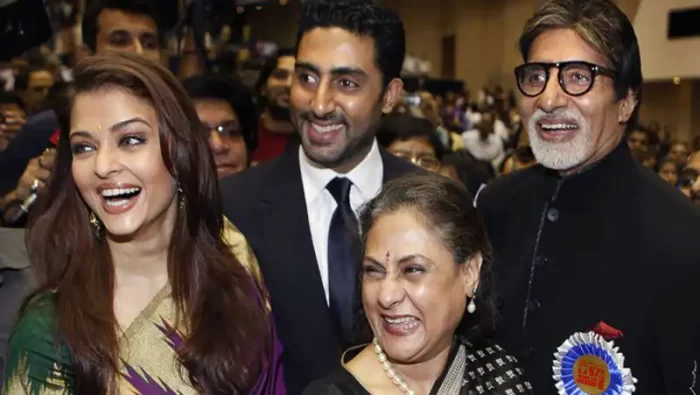 Abhishek stated, "Her mother-in-law, who also experienced that, is the only one in my opinion who can fill that vacuum. And I firmly believe Maa has achieved that." On her social media profiles, Aishwarya's tight relationship with her in-laws is visible.
Aishwarya will appear in Ponniyin Selvan: I, directed by Mani Ratnam, and it will be released in cinemas on September 30. Key characters in the movie will also be played by Vikram, Jayam Ravi, Karthi, Trisha, Jayaram, Sobhita Dhulipala, and others. When the movie's teaser was published, Aishwarya's admirers were shocked to see her playing Rajkumari Nandini.