Alia Bhatt Dances On Shah Rukh Khan's Song At Friend's Bachelorette Party – Check Now!
Alia Bhatt was seen spending the weekend with her friends on the outskirts of Mumbai. The group had gathered for a bachelorette party.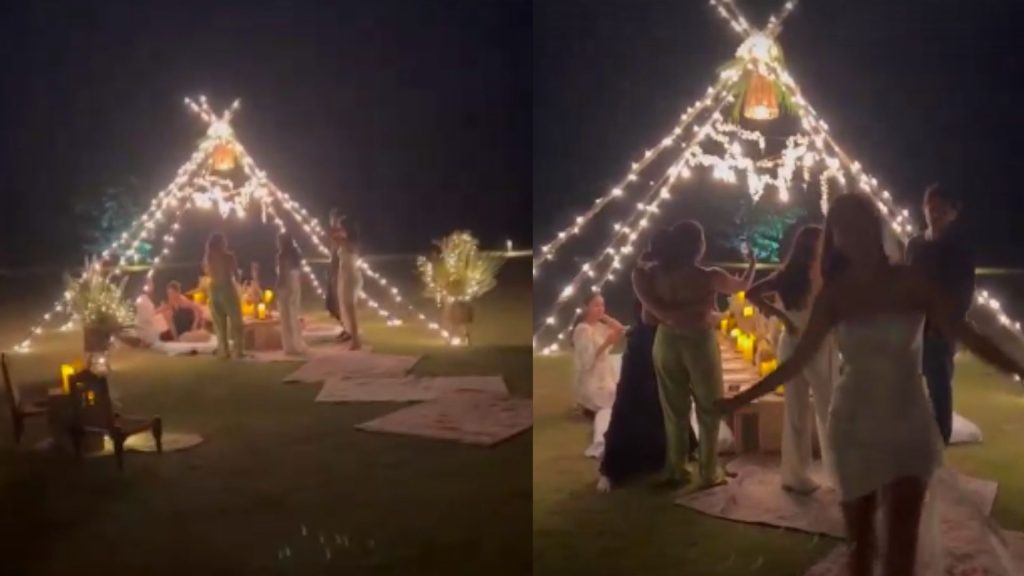 Alia Bhatt attended her friend Meghna Goyal's bachelorette party and had tons of fun grooving to Bollywood songs. The Brahmastra actor, along with her close friends, including Anushka Ranjan and Akansha Ranjan, were seen in a garden with a massive dinner table placed in between. A pathway leading up to the table was covered with carpets. A tent-like wooden instalment was tied together and fairy lights were wrapped around it, completing the outdoor setup.
Alia was seen posing for pictures at the party. While Alia attended the open-air bachelorette party with her best friends, she even posed for pictures. The pictures of Alia with her friends have now surfaced on the internet. And, Alia Bhatt looks mesmerizing as she enjoys a gala time.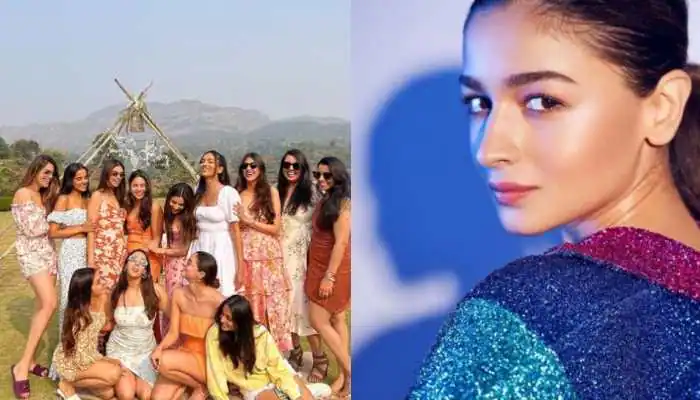 In one of the videos, shared by Meghna, Alia was seen dancing to Shah Rukh Khan's song 'Main Koi Aisa Geet Gaoon' from his film 'Yes Boss' along with her besties. In another photo, Alia was seen wearing a gorgeous orange dress with neatly tied hair.
Anushka also shared pictures that seemed to have been taken before the party began. In them, the group posed in the garden, wearing colourful outfits. Alia wore an off-shoulder, orange colour short dress.
Everyone wishes to attend a friend's bachelorette party and have the time of their lives there. Alia Bhatt, a starlet, is somebody who has already experienced it.