Alia Bhatt Happy With The Opening Of The Cinema Hall With 100% Capacity, Said This By Sharing The Post!
After a long time, finally, the news of relief has come out for the film industry. For the first time after nearly ten months, theaters in the country opened with 100 percent capacity on Monday. This decision of the government has made theater owners, distributors, and producers happy. Alia Bhatt is also very happy with this news because recently her film Gangubai has been released and opening of the cinema hall with 100 percent capacity can benefit her film too. Alia Bhatt has also posted on social media after the cinema hall opened with 100% capacity.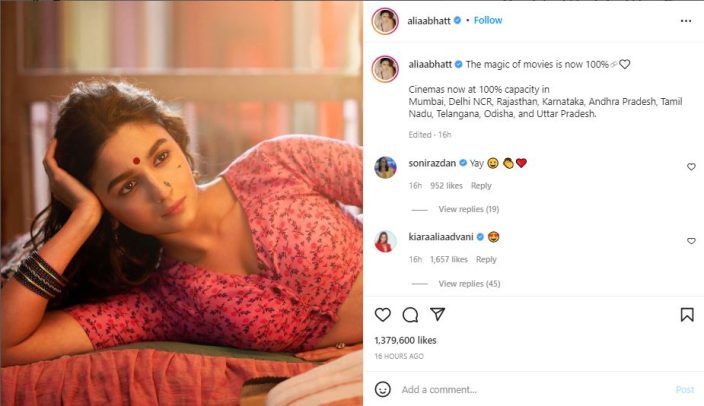 Alia Bhatt has posted a picture of herself in the character of 'Gangubai Kathiawadi' on social media and has also mentioned the names of the cities, informing the people about the 100 percent capacity opening of cinema halls. Sharing this picture, Alia wrote, The magic of films is now 100 percent.  Along with this, he wrote, Cinema now at 100% capacity, Mumbai, Delhi NCR, Rajasthan, Karnataka, Andhra Pradesh, Tamil Nadu, Telangana, Odisha, and Uttar Pradesh.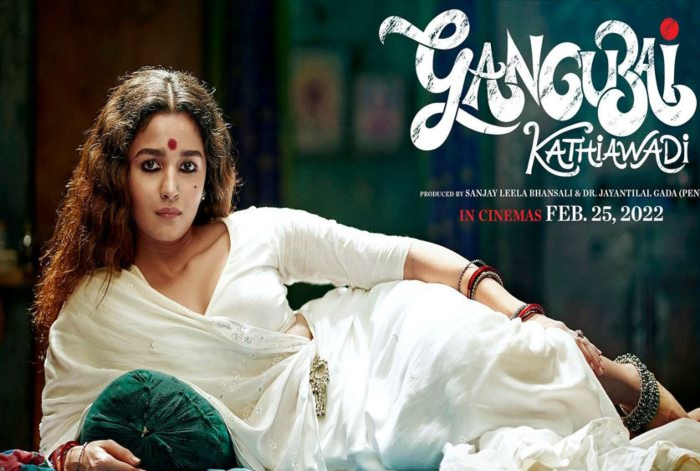 Sanjay Leela Bhansali's film 'Gangubai Kathiawadi' may not be earning as much as her previous films but everyone is praising Alia's performance as Gangubai. Fans are very much liking this look of Alia. Many video reels are being made fiercely on the dialogues of Gangubai on social media. Due to the increasing cases of Corona, many producers had decided to postpone the release date of directors' mega-budget films. After the situation becomes normal, the big-budget film Gangubai has been released in theaters and the film is also doing well. Now it will be interesting to see how much the earnings of 'Gangubai Kathiawadi' will increase after the theaters open with 100 percent capacity.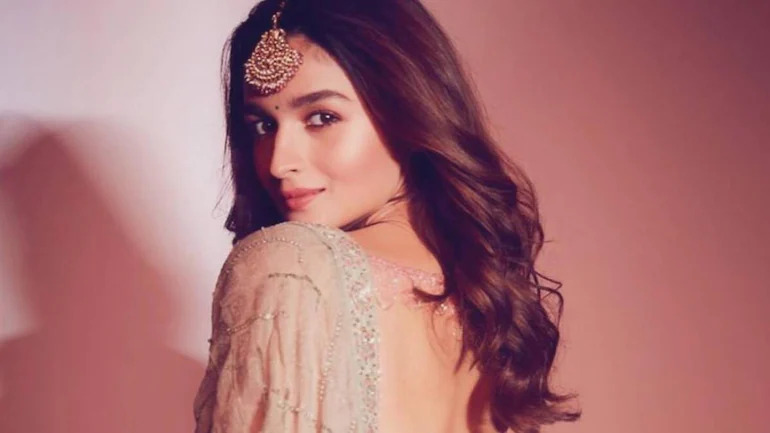 Talking about Alia's film career, she is working in RRR. This film will be released on the big screen on 25 March 2022. This film is directed by Bahubali director S. S. Rajamouli. Apart from this film, she is also working in Brahmāstra. Ranbir Kapoor will be seen in the lead role with her in this film. This film will be released on the big screen on 9 September 2022.