A jubilant and laughter-filled atmosphere enveloped the Kapoor residence as they celebrated the first birthday of their beloved daughter, Raha Kapoor. Raha, the adorable offspring of the enigmatic couple Alia Bhatt and Ranbir Kapoor, was the centre of attention during this intimate yet opulent gathering at their residence, Vaastu. The event drew a constellation of luminaries, casting a magical aura on this special day in the young one's life.
Alia and Ranbir, revered for their discretion regarding their personal life, meticulously safeguarded their daughter's birthday from the public eye, abstaining from any online sharing. Nevertheless, the ever-present paparazzi captured fleeting glimpses of the celebration, offering fans a tantalizing peek into the festivities.
Elegance in the Generations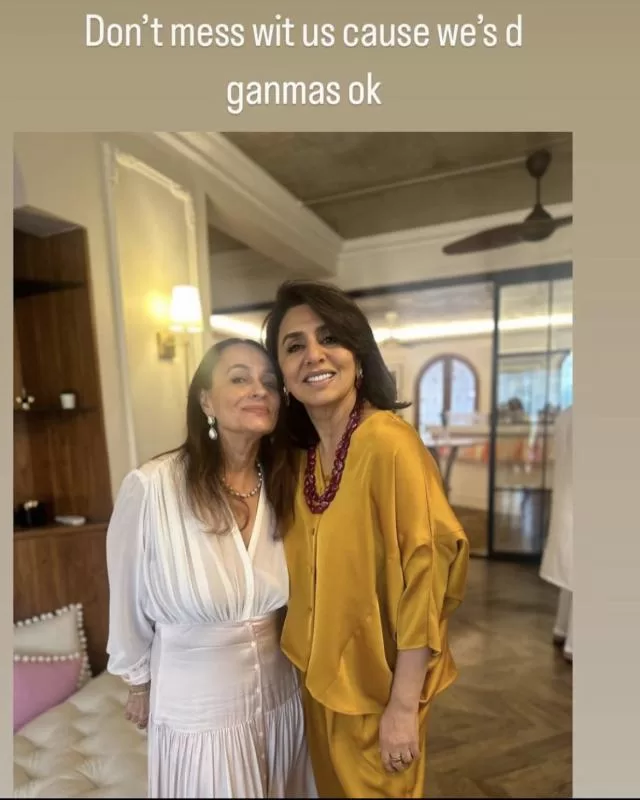 The grandmothers of Raha, Soni Razdan, and Neetu Kapoor radiated joy as they posed together for a heartwarming picture. Neetu Kapoor, the epitome of grace, donned a resplendent yellow co-ord set complemented by ruby jewelry. Meanwhile, Soni Razdan exuded charm in her white ensemble, accentuated by pearl drop earrings.
Kareena and Jehangir's Heartwarming Entry
Kareena Kapoor Khan, a close friend of Alia Bhatt and her sister-in-law, graced the event with her younger son, Jehangir. Her effortlessly style in her denim shirt and jeans, exuded a comfortable yet chic vibe. The real show-stealer, however, was Jehangir, dressed in a charming blue t-shirt and beaming with anticipation for the festivities.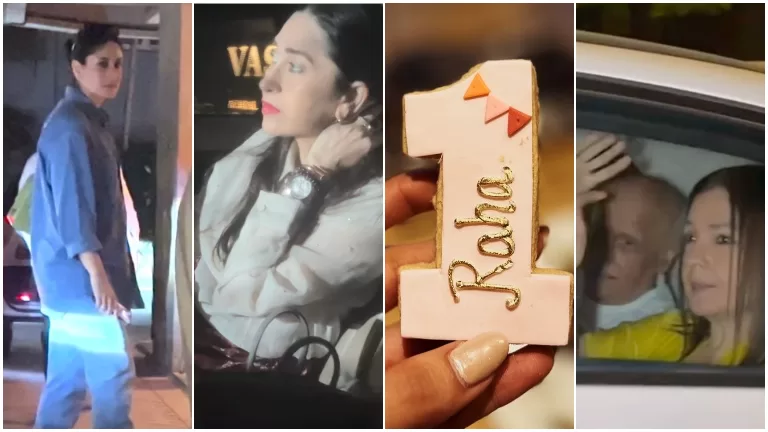 Suhana Khan's Effortless Glamour
Suhana Khan, the legendary Shah Rukh Khan's daughter, added glamour to the celebration. Dressed in a striking black outfit with white accents, Suhana exuded a girl-next-door charm, her natural beauty shining through in her makeup-free look.
A Star-Studded Arrival by the Ambani Family
The Ambani family, known for their opulence and grandeur, made a grand entrance accompanied by their entourage of security personnel. Akash Ambani took the front seat in their vehicle while his sister, Isha Ambani, arrived with her son, Krishna, who looked adorable in a matching white ensemble alongside his mother.
The celebration, brimming with laughter, love, and sheer joy, marked the commencement of Raha's life journey, surrounded by the affection of her doting family and friends.