Amitabh Bachchan trolled for advertising Kamala Pasand Pan Masala, fans – "Why did you need to do this?"
Bollywood megastar Amitabh Bachchan wins the hearts of fans with his films. Along with this, through advertisements also he warns people a lot. During KBC, Big B has seen advertising RBI. Fans also praise him for this. But this time Big B has done such an advertisement, after which he is being criticized everywhere. Amitabh's fans are surprised by this act.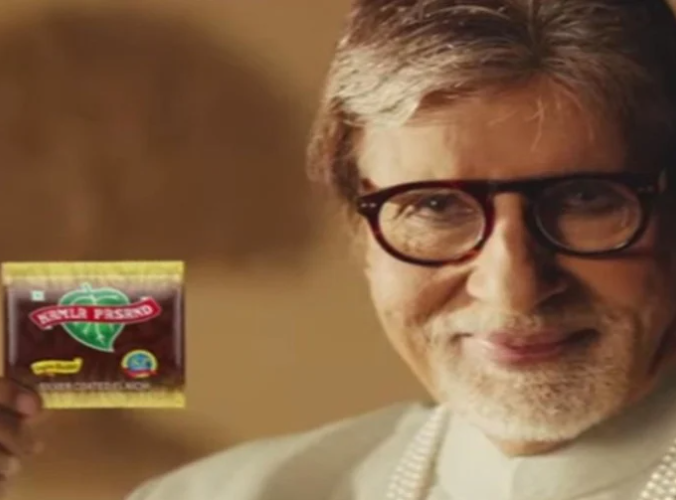 Amitabh Bachchan
Actually, Big B has recently advertised Kamala Pasand. Ranveer Singh is also seen with him in this. Fans did not like to advertise Kamala Pasand Pan Masala by a personality like Amitabh Bachchan and now he is being heavily criticized on social media. Big B's fans have a question as to why he needs to do such advertisements.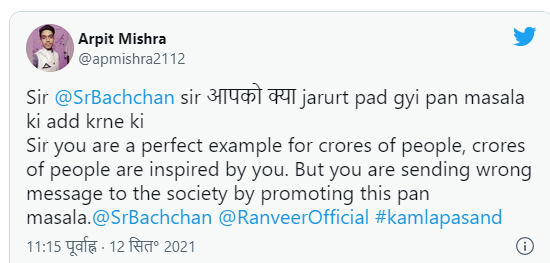 User's Comment
One user has written, "Amitabh Bachchan; I did not expect such a thing from you. Sir, you are a perfect example for crores of people, crores of people are inspired by you. But you are sending the wrong message in society by promoting this pan masala". Another user wrote – "What are you doing for money, what message you guys are giving to the country. Advertising of such substances should be stopped".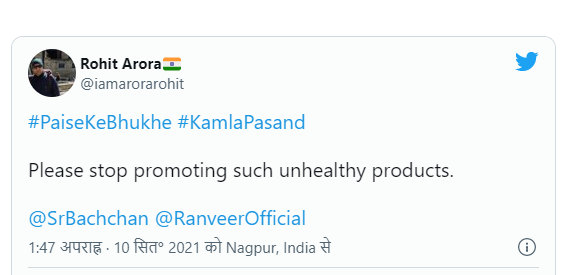 Trollers
Another user wrote – "Brother, in which line have you come?" One user wrote – "You will fall so much for money, we did not think. I was surprised to see you in this ad. Trolling Amitabh, a user wrote – "You are called the superhero of the century… anything for money?"

Amitabh Bachchan Trolled
Let me tell you that Amitabh Bachchan is currently hosting the TV show 'Kaun Banega Crorepati'. Amitabh Bachchan has a good fan following on social media. Like Big B in Bollywood, there are many stars who earn big by doing advertisements. These advertisements also prove successful in deceiving people to a great extent. People consider Amitabh Bachchan as their idol, so advertising his pan masala can give a wrong message to the youth.
Let me tell you, Ajay Devgan has been advertising Vimal Pan Masala for many years. He has had to come out many times and tell that he advertises cardamom, but from time to time, users have left no stone unturned to troll him. Now Shahrukh Khan is also seen in Vimal's ad along with Ajay.