An All-girls Road Trip With Priyanka, Alia, And Katrina, Who Can Say No To That! #JeeLeZaraa
Priyanka Chopra took on her  Instagram to announce an upcoming project. She posted a beautiful picture of herself with Katrina Kaif and Alia Bhatt sitting cozily in Katrina's house.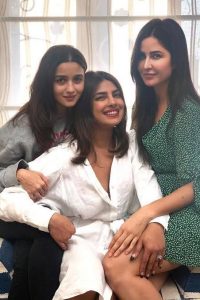 This supposed picture was taken 2 years back in February 2020. 
Priyanka shared that she wanted.."to do another Hindi movie ASAP on an unusually rainy night in Mumbai 2019. But it had to be the right one — different, cool, never been done before…" The idea grew into a movie of having a full female cast.
Bollywood has not been kind to female multi-star films. I wanted this movie to be a celebration of friendship so she "called her 2 real friends about this idea that involves 3 real on-screen girlfriends" as Priyanka wrote.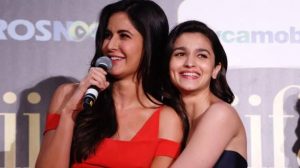 So it is happening. We are going to witness Aliya Priyanka and Katrina together on our big screens. 
They all have worked with @excelmovies and @tigerbabyfilms individually, so choosing Farhan and Riteish, Zoya, and Reema to bring this vision to life seemed perfect to them. Coincidently Farhan was also working on a female road trip movie at the same time. The story sat exactly right with Priyanka, Alia, and Katrina's vision. 
Farhan Akhtar announced the title of the movie with a beautiful motion poster. He wrote "Did someone say road trip? Thrilled to announce my next film as director and what better day than 20 years of Dil Chahta Hai to do it. #JeeLeZaraa……."
A bit of music was also heard in the motion poster. So we are open to assume that "Firefly" will also be part of Jee Le Zara's album. 
Farhan Akhtar was recently seen playing a powerpack boxer in Toofan on Amazon prime. But as a director, he last directed Shahrukh Khan and Priyanka Chopra's Don 2 in 2011, a decade ago. Farhan debuted as a director with a critically acclaimed film Dil Chahta Hai, a movie that celebrated friendship and a fun road trip to Goa as well.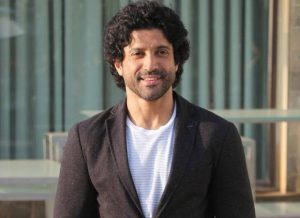 Jee Le Zara is written by Zoya Akhtar and the longtime collaborator Reema Kagti. 
Well, all other details of the movie are still not released, but this project announcement has made the audience very excited and happy. Jee Le Zaraa is slated to be released in 2023 and the theatre awaits.