Apple Cuts Production Of iPhone-iPad In 10 Year- Checkout Why?
There is no shortage of people buying and wanting Apple's devices all over the world, but there is some bad news for the fans of Apple. For the first time in a decade that is 10 years, The company has stopped production of iPhone and iPad.
The reason for the company doing this is being told due to lack of parts, supply chain interruption, and limited use of electricity in China. According to the report, due to the shutdown of production, the company's latest phone, the iPhone 13 series, has also come to a standstill.
Apple expected to produce 90 million new iPhone units in the last 3 months of the year, but projection cut that number to 10 million units. The Nikkei Asia report noted that the assembly line for Apple products was halted "for several days" due to a lack of components used in their manufacture.
The ongoing ban on the use of electricity in China is another major reason for the shutdown of production lines.
According to reports, this period is generally very productive for Apple in terms of manufacturing. Apple's suppliers such as Foxconn and Pega tron increase production 24 hours a day during the Golden Week holidays in the first week of October. This year the situation seems to be quite the opposite.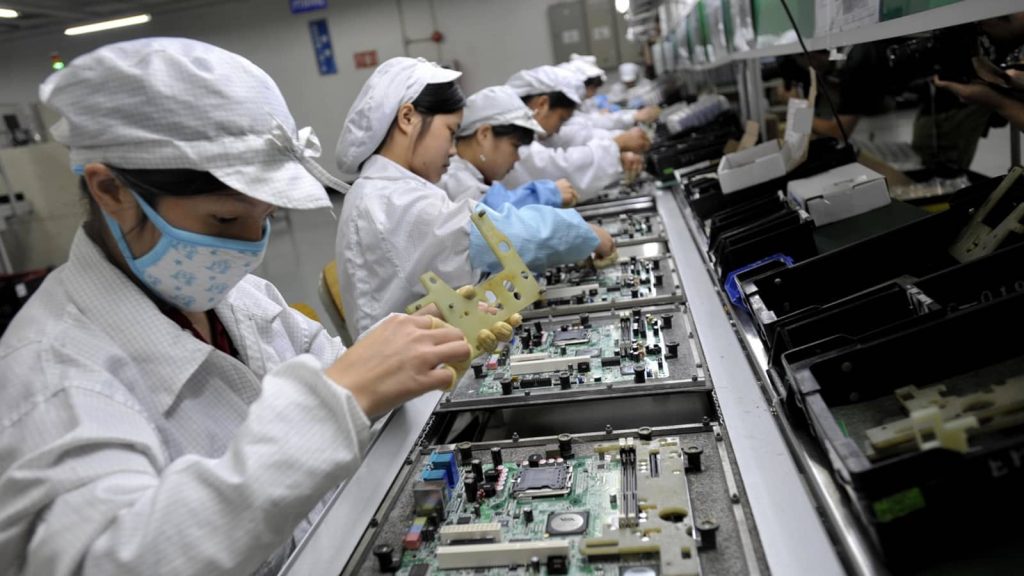 Because of these shortcomings, many buyers won't get their Apple devices until after the Christmas period. It has been claimed that this could cost Apple billions of dollars in revenue.
Which country's company is Apple?
Apple is an American company. This company was started on 3 January 1977. Apple is the world's largest selling company of electronic gadgets. Its iPhone, MacBook is very popular. It has many products such as the Apple iPhone, iPad, MacBook, iWatch which are liked by people of almost every country of the world. The founder of Apple is Steve Jobs and his associates and it is a US company but its parts and devices are manufactured in China.