BB15: Bappi Lahiri Created A Ruckus With Salman Khan; Said, I Will Name My Grandson 'Suitcase'
Season 15 of Bigg Boss is going to see a lot. It has been a while since the show started and there is a lot of fighting and fighting between the contestants in the house. The 'Weekend Ka Vaar' of this reality show is quite popular. Because every week Salman Khan is seen coming and reprimanding the contestants fiercely. Not only this, every week in 'Weekend Ka Vaar' Salman Khan is seen along with many other celebrities, who add to the show. Veteran singer Bappi Lahiri will enter with Salman Khan in Weekend Ka Vaar on Sunday. During this, he will change the whole atmosphere here with his singing.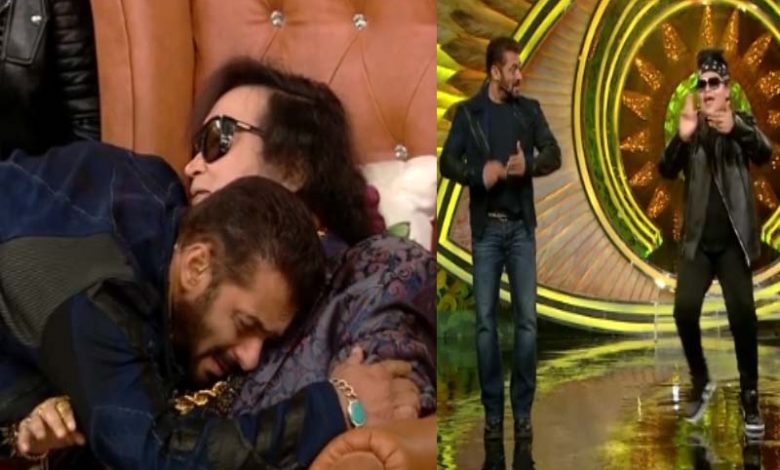 Actually, Bappi Lahiri has completed 50 years in the industry. On this special occasion, veteran actors will be seen in Bigg Boss. A promo video has been shared by the makers of Bigg Boss on 'Colors' channel, in which Bappi Lahiri is seen taking a bang entry in Weekend Ka Vaar. In this video, it can be seen that Salman Khan is dancing to the song of Bappi Lahiri. Not only this, but the contestants present in the house also dance on the songs of Bappi Lahiri on the joy of his arrival. Apart from this, Salman Khan will also be seen joking with Bappi Lahiri in the show. Describing Bappi Lahiri in the show, Salman Khan said, "Bappi Da has come in Bigg Boss for the first time. Very few people know that Bappi Da's real name is Alokesh." Joking on this matter of Salman, Bappi Lahiri said that, "My son's name is Arunesh. Whatever happens after this, I will name it 'Suitcase'."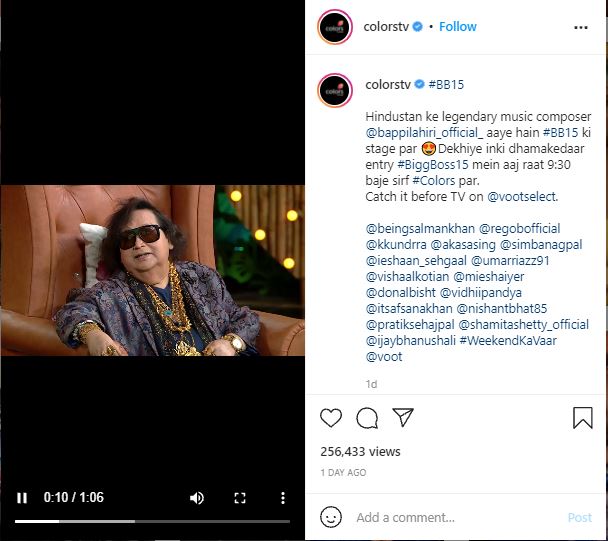 Salman Khan starts laughing loudly on this talk of Bappi Lahiri. In the show, Afsana Khan says in front of Bappi Lahiri, "I wear a lot of gold like you." On this matter of Afsana, Salman Khan says in fun that, this female is Bappi Lahiri. Everyone starts laughing after listening to Salman. While sharing this video of Bappi Lahiri, the channel wrote in the caption, "Today BB15 is coming to the jungle to celebrate the golden jubilee of his career with Bappi da contestants." It is clear from this caption that, today there is a lot in Bigg Boss. It's going to be a blast.