Champa Gali: The Hidden Lane
By Shivani Ujjainwal
Delhi is known for its rich historical heritage and architecture. Delhi is a place where history resides. Delhi history has been inhabited for years and remains intact even today. Delhi is a famous historical place but there are also some more places for a visit and some hidden gems also exist in Delhi like the pleasing Champa lane.
Champa Gali is a hidden gems of Delhi:
Champa gali saket, Delhi is one of the most interesting hidden lanes which everyone should explore. Saidulajab village is an urban village next to Saket in South Delhi. It is a culturally aesthetic chic place which is a perfect place to go especially for the youngsters. In recent times, it is a spot where youngsters gather for hangout and friends gathering as well as couples favourite spots.
People gather here not just occasionally but also come here to spend time. It is the perfect spot for photoshoots. People are crazy about this place and it is delightful to visit Champa lane. Champa lane shows the beauty of one small lane and how much it can give you pleasure.
Champa Gali is famous for?
Champa gali is the beauty of chaos. Cafes, design studios, a reading room and handicraft shops bring surprises for you in Champa gali. The passageway is called Champa Gali and it is not surprising if you have not heard about it. Champa gali is the capital's best secret place. There are many cafes over there like;
Jugmug Thela

Blue Tokai coffee Roasters

Jugaad

People Tree

Phokinb Awesome 

Soho Bistro and cafe

Morellos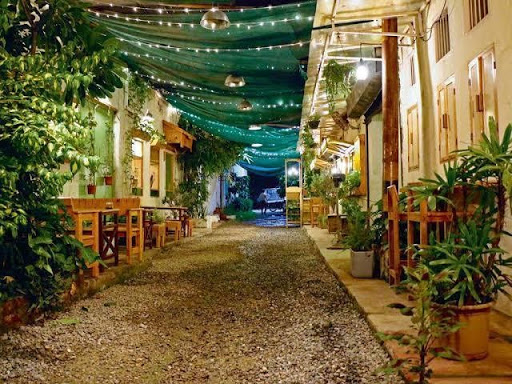 Youngsters mostly visit in a group of poetry sessions and music gigs. Champa gali is an extremely photogenic place. Most of the time you will find people here clicking pictures. Champa Gali is a symbol of handicraft and an art museum place. For youngsters it is a hidden gem. If you are actually enthusiastic to try new places then you should visit Champa gali.