Daniel Craig Bids An Emotional Farewell To James Bond.
The Bond who brought in more realism into the James Bond character by turning a campy secret agent into a three-dimensional one has finally called it a day. In 2005, when Daniel Craig was cast as the world's most famous spy, he was 37 and blond. At 53 now, he has dirty gray hair and has trysts with arthritis. After filming his final scene as James Bond in the upcoming 007 adventure "No Time to Die", he bid an emotional farewell to James Bond and the cast and crew who had worked with him during this movie. This will be his final outing as the super spy,
There have been reports that he had not always enjoyed playing the secret agent. But Craig told the cast and crew that working with them and playing James Bond has been "one of the greatest honours" of his life. This was part of an emotional clip from the "Being James Bond" documentary, released ahead of the upcoming 007 films "No Time to Die". This free Apple TV documentary reflects on Craig's career as the iconic character in the eponymous film series that he took over. This began from "Casino Royale," and went through "Quantum of Solace," "Skyfall," and "Spectre" to his last-ever scene in "No Time to Die."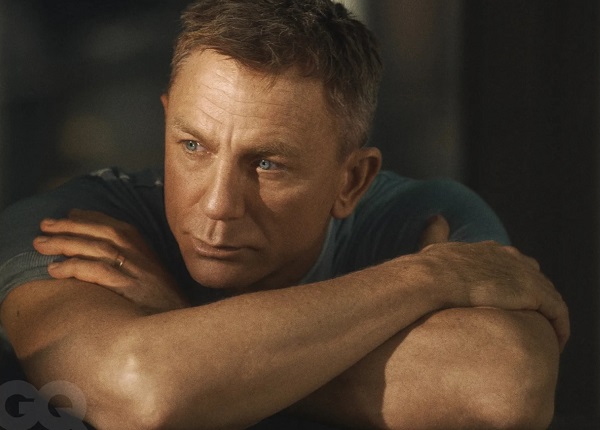 The actor is seen giving a poignant speech in footage shared on social media. In this documentary, Craig is seen reflecting on his time following the path of actors including Sean Connery, Roger Moore, and Pierce Brosnan. He also shares his memories in conversation with producers Michael G Wilson and Barbara Broccoli. An interesting aspect of this documentary is that it features previously unseen archival footage. This covers from the first film in 2006 where Craig had played the James Bond role in "Casino Royale" up to the one in "No Time to Die".

Broccoli says Craig has taken the character and the series "to a place that is so… extraordinary and so emotionally satisfying."  There had been a significant backlash and controversy over his casting as the James Bond when he stepped into this role. This was because, for many, Craig did not fit into the previous image of the Bond character that they had been used to. Considering this fact, it was great to hear this compliment from Broccoli.

"A lot of people here worked on five pictures with me," Craig says in the clip. "I know there's a lot of things said about what I think about these films or all of those, whatever. But I've loved every single second of these movies and especially this one, because I've gotten up every morning, and I've had the chance to work with you guys. And that has been one of the greatest honours of my life," he said while holding back tears. He pointed out that he had more fun on the sets of "No Time to Die'" than anything else.