Ex-Couple Malaika Arora And Arbaaz Khan Meet Over Lunch With Son Arhaan; Pictures Inside
On Sunday, Former B-Town couple, Arbaaz Khan and Malaika Arora once again reunited for a lunch with their son, Arhaan Khan, and some family members. The celebs got caught by paparazzi making their way to a famous restaurant in Mumbai.
Malaika Arora was looking gorgeous in her short black skirt and a white printed T-shirt paired with red boots. On other hand, Arbaaz Khan was looking dashing in his white T-shirt worn with pair of track pants. Arhaan was also seen in a casual, green T-shirt and a pair of denim pants. Malaika Arora's sister, Amrita Arora, and mother Joyce Arora were also there with the trio.
What caught the attention of the paparazzi was Malaika Arora's mother, Joyce Arora kissing Arbaaz Khan before they parted their ways after the lunch reunion.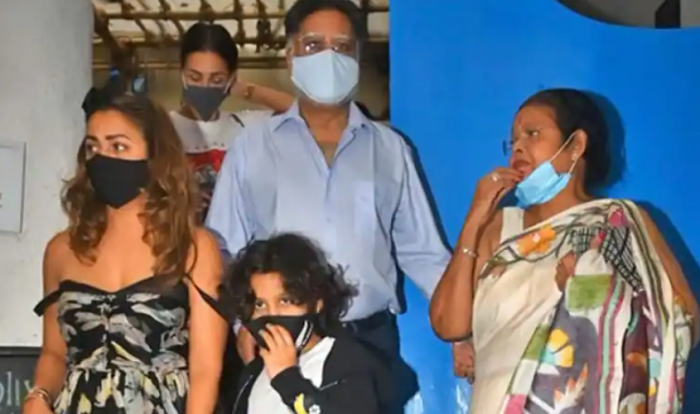 A video shared by the paparazzi account revealed that Arbaaz was going and exited the restaurant Joyce called for him. Arbaaz went to her. She then kissed him on his cheek and bid him farewell. Joyce was with her younger daughter, Amrita Arora.
For the unversed, Arbaaz and Malaika had tied the knot in 1998 and completed 19 years of their marriage before deciding to part their ways in 2017. The couple has a son, Arhaan from their marriage. Currently, Malaika and Arbaaz are happy in their respective relationships Malaika is dating actor, Arjun Kapoor while Arbaaz has been with Giorgia Andriani for a long time now.
Arbaaz recently opened up about being trolled after his separation from Malaika Arora. In an interview with Bollywood Bubble, Arbaaz said, "Maybe the fans and followers, if they like a certain couple, they'd like to see them together. And it's happened recently with somebody like Aamir (Khan who recently separated from Kiran Rao), for that matter. It happens. But that does not mean we're bad people. They're just two people who've realized that the reason they were together was to make… The journey had to be beautiful together. Sometimes you have different paths, you grow to be different people. You have to let them grow and be happy. So we never got affected; I never got affected by comments on my personal life, particularly on my relationship. Of course, I feel they were all unnecessary at times, quite a few of them, but one had to ignore it and move on."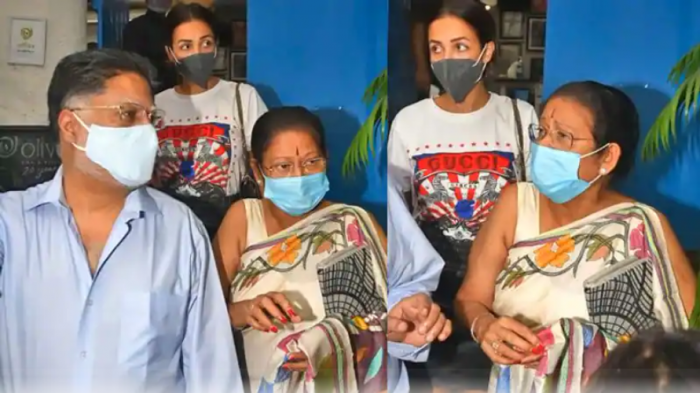 Arbaaz, earlier in an interview with a leading daily revealed that their son Arhaan who is 18 years old is currently taking a break from his studies and said although he's opted for a gap year, he's not wasting it.
"I was clear that even if he does that, he should use his time well. I told him that he has to engage in various things, learn something new and not sit around wasting his time," she said, before adding, "He has enrolled in online courses, and also invests his time in getting physically fit. Previously, that was not on his agenda, but now I see that he's driven to eat right and follow a disciplined lifestyle. He routinely works out, which I think kids his age need to do so that they're healthier when they get to the other side of the pandemic."
Bollywood diva Malaika recently hit headlines when she expressed her desire to adopt a child. She has told a leading daily, "So many of my dear friends have adopted kids and it's really amazing that kids bring so much joy to their lives. I discuss a lot of things with my son Arhaan, like how we should adopt a child someday and give her a family and a home."