Hungama 2's Producer Supports Shilpa Shetty, Says The Actress Cannot Have Any Involvement In Husband's Business
Actress Shilpa Shetty is going through tough times because of her husband's arrest in a pornographic case. Known to spread smiles all over, the actress is right now experiencing stressful days. Though there has been no evidence found of her involvement in her husband's business of making adult films, investigations are still on.
Now, the producer of Shilpa's movie Hungama 2's producer, Ratan Jain, has come forward to give his views on the entire situation. Ratan Ji said that based on what he knows of Shilpa, she wouldn't get involved in the sort of business that her husband Raj Kundra has been accused of running.
The producer has landed support to actress Shilpa Shetty, whose husband, businessman Raj Kundra, was arrested earlier last week for his alleged involvement in a porn racket. 
In an interview, the producer stated that he isn't sure how much knowledge Shilpa had about her husband's illegal business, but as far as he can tell, she wouldn't be involved in such a malicious thing.
Talking to a leading daily, Ratan said, "As much as I know Shilpa, she will not do something like that at all. I can't really say, how much did she really know about her husband's business, but I don't think she was involved in it. Any family person should not do this kind of work and jitna main Shilpa ko jaanta hoon woh aisa kaam nahi karegi (I am sure Shilpa will not get involved in anything like this). But, having said that, one has to leave it to agencies that are investigating the case."
Ratan Jain and Shilpa Shetty have a long work history. They were previously associated with projects like Dhadkan and Hathyar.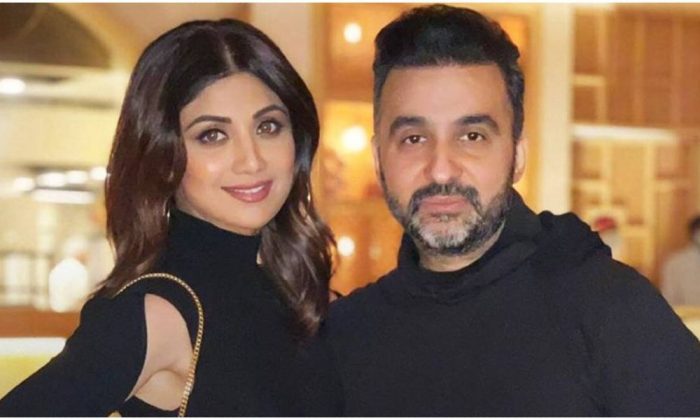 Raj Kundra was arrested earlier this month due to his alleged connection with a porn racket and is currently in judicial custody. He has been accused of producing and streaming pornographic content through an app called HotShots. Some of his WhatsApp chats have made his involvement (along with other partners) in the porn racket more evident. Shilpa has also been interrogated twice but is yet to comment on the case. At their residence in Mumbai, a raid took place earlier this week, for which Raj was also present. According to eyewitnesses, the couple got into a heated argument when they came face to face. It was an intense one and after the argument, Shilpa broke down into tears. According to sources, Shilpa was accusing Raj of defaming the family name.
He has been booked under Sections 420 (cheating), 34 (common intention), 292, and 293 (related to obscene and indecent advertisements and displays) of the Indian Penal Code (IPC) along with relevant sections of the IT Act and the Indecent Representation of Women (Prohibition) Act.