IAF Officer Subjected To 'Two-Finger Test' After Being Raped By Colleague: Exclusive!
Till when girls have to prove them? Till when we girls have to struggle to get a stand for ourselves? And till when we have to struggle to get justice for ourselves? A recent incident will blow your minds away from that to what extent girls have to prove themselves. On September 9, a 28-year-old woman pursuing a course at Indian Air Force College in Redfields, Coimbatore, suffered an ankle injury. Later in the day, she visited the Officers' mess bar and had two drinks with her classmates, after which she vomited. Two friends of hers, one male and one female, took her to her room, took care of her till she went to bed, and locked the door from outside as she was unable to walk due to her injury.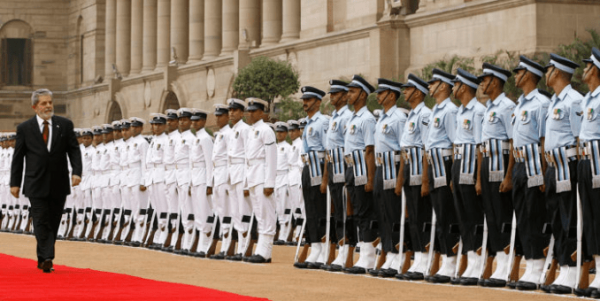 IAF Officer
When she was sleeping, Flight Lieutenant Amitesh Harmukh (28) allegedly came into her room and tried to forcibly kiss her. She tried to push him away. The next thing she remembers is that her female friend asking her whether the man was in her room with her consent. She also went on to show the victim semen stains on the bed. The next day, she confronted the accused who "regretted" what happened.
On September 11, she went to meet faculty members who, on listening to what happened, gave her two options – she could either file a complaint or give a written statement that everything was consensual.
https://www.womansera.com/didnt-work-together-yet-these-actresses-do-not-like-each-other-do-not-want-to-see-each-others-face/
She was then asked to go to the Air Force Hospital. What happened there was even more shocking. The doctors performed the 'two-finger test' on her – an insensitive practice that was made illegal by the Supreme Court back in 2013. The two-finger test was earlier used to "prove" rape cases.
Two Finger Test Held
The victim was allegedly "pressurized" by senior officers to withdraw her complaint. However, she filed an FIR on September 20, mentioning in detail the injustices she experienced.
As per the FIR, the doctors asked her sexual history before performing the two-finger test which made her "relive the trauma" of the rape, further making her nauseous. She also alleged that the doctor said that the swab sample result was negative, but later she found out that the sample wasn't sent for a test.
A woman residing officer denied the victim permission to take legal advice regarding the case. She further alleged that senior officers tampered with her original statement, after which she was forced to file an FIR.
The police went to arrest the accused and he was presented before the Mahila court. The IAF contended the case be handed over to them but the victim and the police refused. The accused was then sent to judicial custody.