"It Is My Professional Commitment To Deliver…" When Aishwarya Rai Bachchan Broke Her Silence On "Purple Lips" From Cannes
Our Bollywood stars are quite experimental and bold whenever it comes to fashion. Because of their red carpet appearances, they've pushed the fashion game to a whole new level, and people all around the world now admire their costume selections. Today, we're taking you back to when Aishwarya Rai Bachchan nailed 'purple lips' at the Cannes Film Festival, but faced backlash for them. To find out more, keep scrolling down.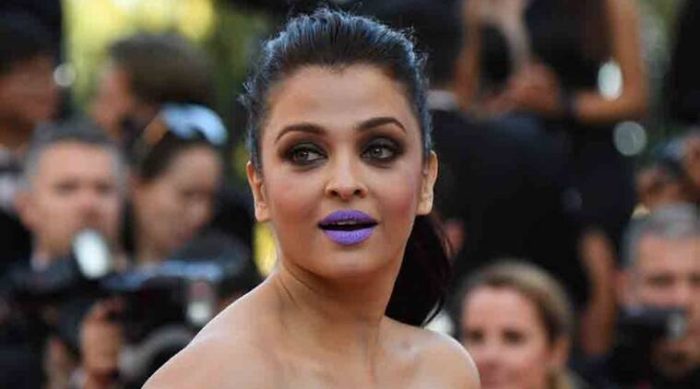 Later, in a media interview, Aishwarya revealed her purple lips and delivered an interesting response to the question. Her film 'Sarbjit' was exhibited at an international film festival, where she spoke about her design choices and savagely responded to trolls who mocked her for her unusual purple pout. Aishwarya Rai Bachchan is a bankable Bollywood actress. The Bachchan bahu is popular not only in B-town but also in the West. Aishwarya Rai has represented a worldwide cosmetics line at the prestigious Cannes International Festival for several years. The attractive actress has consistently turned heads with her clothing choices on the prestigious festival's red carpet. Today, we'll look at how the actress' performance at the Cannes Film Festival in 2016 sparked outrage on the internet. We all remember how stunning she looked in a Rami Kadi couture floral gown with appliqué details and a sleek high ponytail. The diva's make-up was flawless.
"I work with L'oreal, that's their prerogative, and I'm cool with it," Aishwarya Rai Bachchan told reporters. As their basic ambassador, it is my professional obligation to give what they expect. I get to work with amazing people that have been incredibly creative with me."
When it comes to her dress choices in the profession, Aishwarya Rai Bachchan isn't extremely daring. "The media says there you do this (unique look) and here you are basic," she stated in response. It (L'Oreal) is a hair and cosmetics company, and it is projecting that image. It goes hand in hand with fashion. It is not always fashionable in this country. You work it out that day if you're here for film events or social issues."
"With 'Sarbjit' promotions, I have sometimes dressed with the occasion and sometimes dressed contrary…," the Devdas actress remarked, adding that she doesn't follow fashion trends blindly because she's been in showbiz long enough to grasp the process. It is not a petty matter on my part. I've decided on my hair and make-up. I've spent enough time here to get stardust in my eyes."