Javed Akhtar's Defamation Suit Against Kangana Ranaut Will Be Heard In Mumbai On 4th July
Bollywood lyricist Javed Akhtar has filed a lawsuit against Kangana Ranaut. On Monday, Kangana Ranaut asked the Andheri Magistrate Court to let her skip the case hearing.
After Ranaut didn't show up in court today, Akhtar's lawyer, Jay Bharadwaj, asked that Ranaut be given an arrest warrant that doesn't allow bail. This is because Ranaut hasn't shown up in court many times before.
But a short time later, Ranaut's lawyer, Rizwan Siddiquee, showed up in court on her behalf and said that her next court date would be July 4. Monday, July 4, at 4 p.m. is the new court date for this case.
Ranaut has also asked that her testimony be recorded by the Magistrate in private, without any members of the media present.
In an interview with a news station, Ranaut said that Akhtar was part of a specific gang that works in the movie business. In response, Akhtar sued Ranaut for defamation, saying that she had hurt his reputation by saying that he was the wrong person. After actor Sushant Singh Rajput died on June 14, 2020, Ranaut gave the interview that came out later that same day.
On the other hand, Ranaut only showed up once during the hearing for the complaint. She made several accusations against the Magistrate after the fact, but all of them were thrown out by later courts in Mumbai.
Almost immediately after that, Ranaut filed a new extortion charge against Akhtar, but the court won't look at it until she came to court and told her side of the story.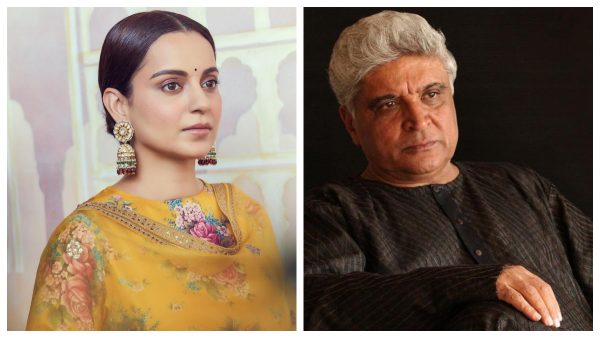 What had happened?
All of the trouble started in 2016 when Akhtar invited Ranaut and her sister Rangoli Chandel to his house with the help of a doctor who was known to both of them. The doctor was also known to the actor Hrithik Roshan, as well as to Ranaut and Akhtar. During this time, Kangana Ranaut and Hrithik Roshan were in the news because people thought they were dating and were said to have sent and received emails.
Akhtar said in his testimony to the Magistrate court: "I gave her advice and tried to make her feel better so that she could get along with Hrithik. She didn't listen to what I had to say, however. Instead, she told me that she would handle the situation the way she wanted to and that she would show him. I changed the subject and nicely talked to her, gave her some tea or coffee, and then walked her to the elevator because it was clear she didn't want to hear what I had to say."