Kangana Termed The Lapse In PM's Security As Shameful, Said – "Punjab Is Becoming A Hub Of Terroristic Activities": Deets Inside!!
Politics in Punjab has heated up over the breach in the security of Prime Minister Narendra Modi. At the same time, different types of reactions are coming in social media regarding this incident. Many people have condemned the incident. At the same time, Bollywood celebrities are also surprised about the security breach and are giving their opinion on it.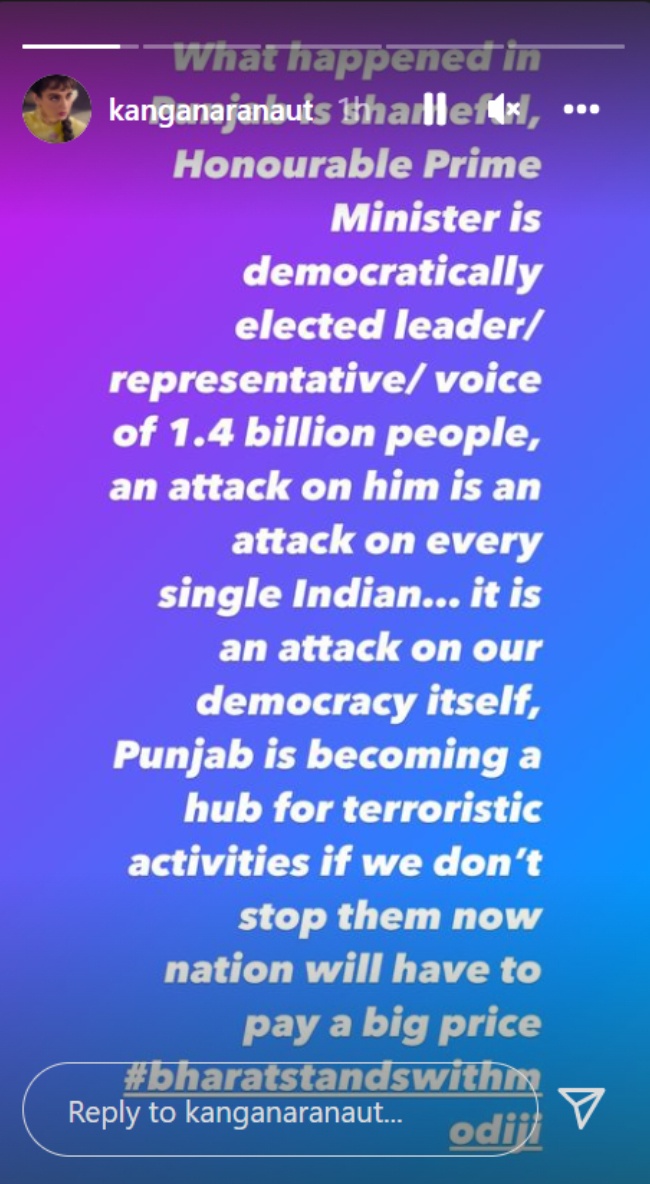 Kangana Ranaut, who was surrounded by protesters in Punjab some time ago, called the incident shameful and an attack on democracy. The actress wrote in an Instagram story – "What happened in Punjab is shameful. Respected Prime Minister is a democratically elected leader, representative and voice of 140 crore people. Attacking them means attacking every citizen of the country. It is also an attack on our democracy. Punjab is becoming a hub of terroristic activities. If we do not stop now, nation will have to pay a big price". With this, Kangana wrote the hashtag – "Bharat Stand With Modi Ji".
https://twitter.com/AnupamPKher/status/1478761167988404233?
Expressing concern over this incident, Anupam Kher wrote –  "The mess that happened in the security of the Prime Minister of India was regrettable and shameful for the Punjab Police and the government. In this matter, look at the Prime Minister's attention. People's hatred is a sign of their cowardice. But remember, jako rakhe saiyan, can kill no one".
Playing footsie with fire !!!Absolutely unacceptable unpardonable and shocking lapses in the security of our PM @narendramodi ji .Its needless to say but He will emerge more powerful more loved and more determined .

— Paresh Rawal (@SirPareshRawal) January 5, 2022
Former BJP MP and actor Paresh Rawal wrote on Twitter – "Playing footsie with fire!!!  Absolutely unacceptable and shocking lapses in the security of our PM @narendramodi ji. Its needless to say, but he will emerge more powerful, more loved and more determined".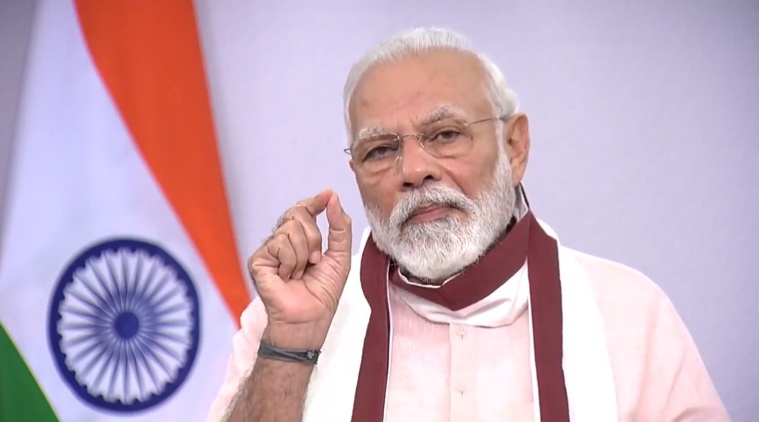 Prime Minister Narendra Modi had to reach Ferozepur in Punjab to lay the foundation stone of various projects worth Rs 42,750 crore. The Home Ministry told that the PM had landed at Bathinda airport in Punjab on Wednesday morning. From here he had to reach Hussainwala's National Martyrs Memorial via helicopter. But due to rain, he had to wait for 20 minutes for the weather to recover. When the weather did not improve, it was decided to take the Prime Minister by road which took two hours.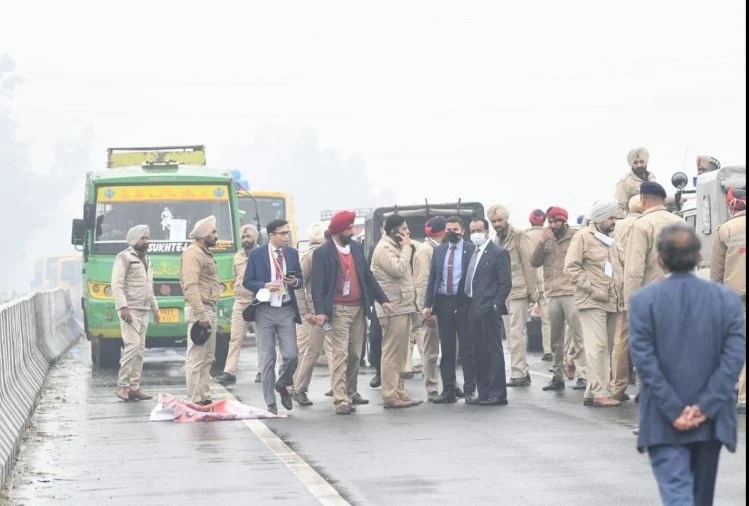 PM Modi was being taken to the memorial by road after the DGP of Punjab Police confirmed the necessary security arrangements. But when the PM's convoy reached the flyover, 30 km from the memorial, then some protesters blocked the road. In such a situation, the convoy of the Prime Minister got stuck their for 15-20 minutes.